The best mountain for our guest, the best weather for hard hiking, and the best time possible with her Redline Guide, Chase Hall. Up the Ammo, to Lakes, to Monroe (1/48), across the desolate wastelands to a partially obscured pile of rocks (2/48… boom). After a stop at the top, back they went across the desolate wastelands to a partially obscured exit. They winds up there were crazy as was mentioned in another post from a trip the same day so the experience was both amazing, not of this earth, and pretty awesome. Chase offered this summary of the epic…
Who needs views for their first time on Mt Washington?!
It was an awesome day to see no long views on Mt Washington, just a hike for the experience of the hike. The mountain that gets its reputation as having the worst weather in world lived up to its calling. The visibility today was 75 feet or less, and the winds never seemed to get below 25mph, with some wind gusts reaching maybe 65+ as we got closer to the mountain's summit.

We had reached Lakes of the Clouds in really great time starting early from Ammonoosuc Ravine Trail parking Lot. We went inside and changed out some wet gear for drier stuff. Our guest was pumped that she was going to tag her first 4,000-footer soon with Mt Monroe (5369′). She was having so much fun, it helped me feel confident that we could continue to Mt Washington in the current conditions after Monroe was bested.

Crawford Path was in the clouds and made for a quick passage because we couldn't see very far in front of ourselves. We hiked 75 feet, stopped, then continued. Sometimes you don't need the views to motivate you to continue, not staring at an unmoving summit in the distance, you just find your beat and hike on. After an hour on Crawford Path the wind started to pick up, as mentioned, and that told me that we were getting closer to summit. After a couple of stops more the summit just appeared out of the clouds. We were on top of Mt Washington. It was a special treat being at 6,288 feet in those conditions. So, congratulations to our guest on tagging her first two 4,000 footers! —Chase Hall

Chase also grabbed some photos…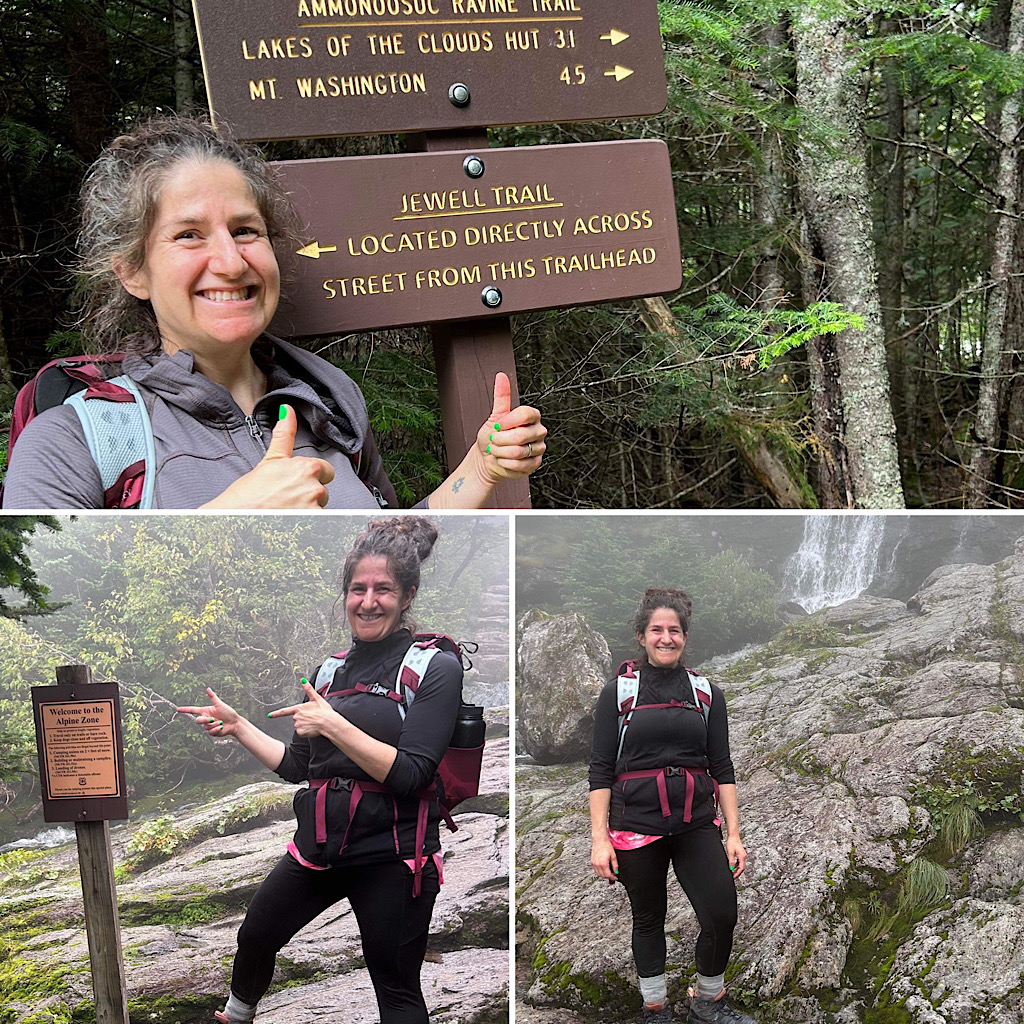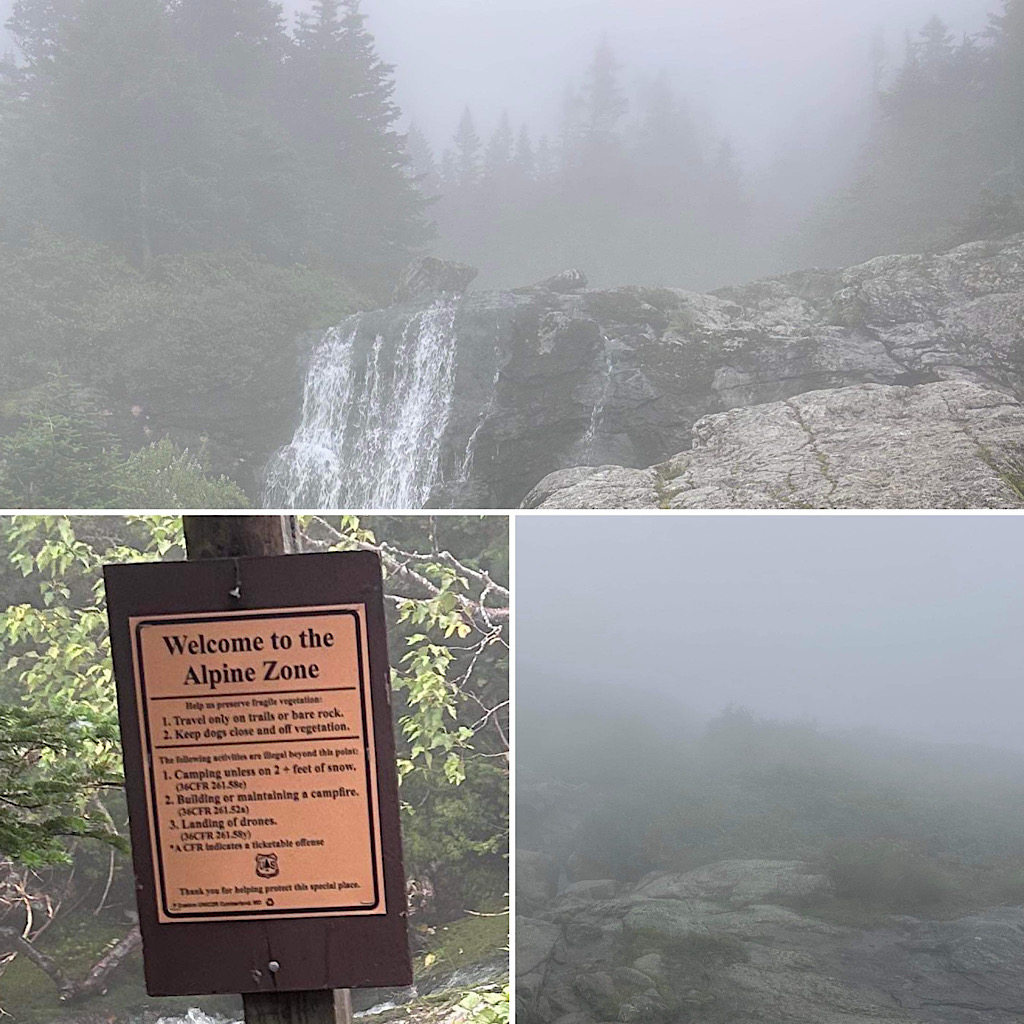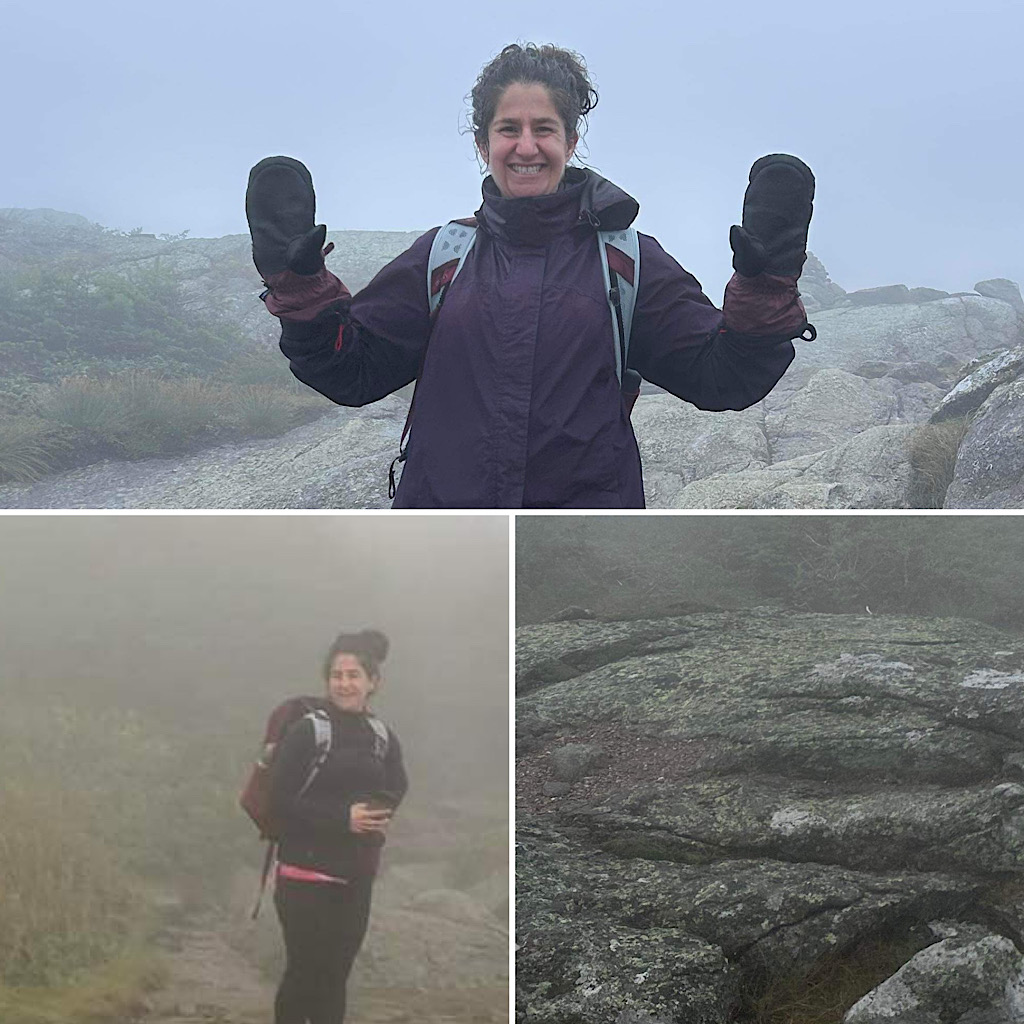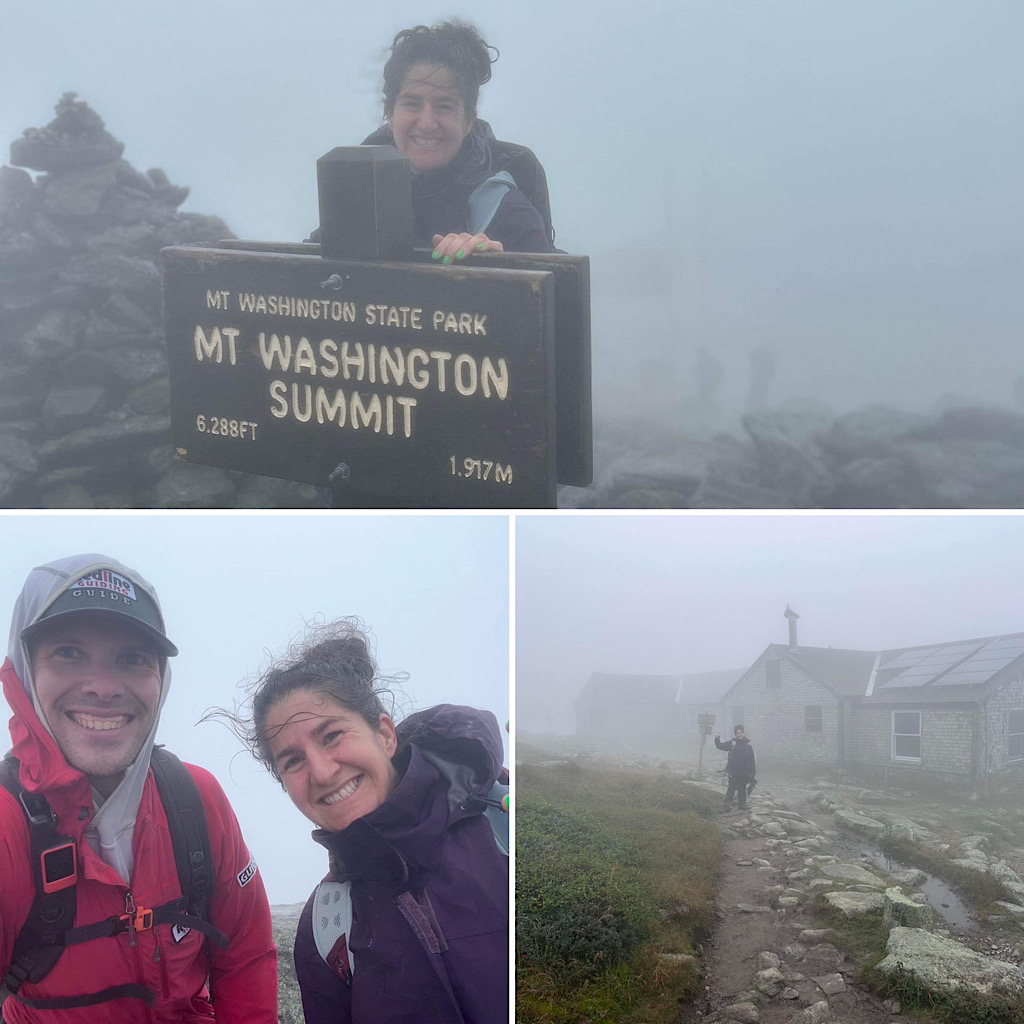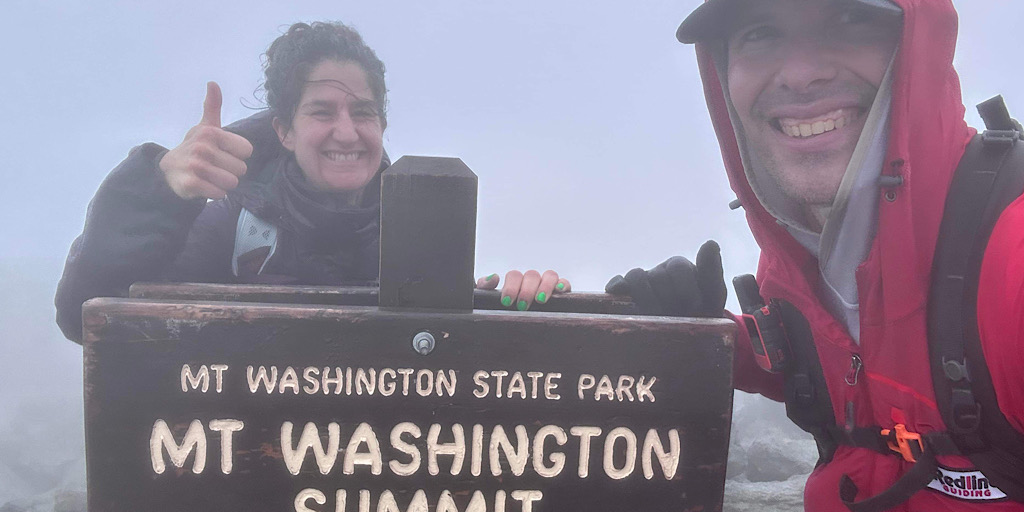 Great job, Chase and team. Congrats on 1 and 2 of 48, and thanks for adventuring with Redline Guiding — what's next?!