The "Pemi Loop" roughly encircles the Pemigewasset Wilderness encompassing a number of our beloved 4000-footers along the rim — 8 to 12 of them depending on what electives are sought after. Hiking this loop is a bit of a rite of passage. How it's hiked is somewhat subjective and determined by someone's desire, ability, and endurance, and coupled probably to their list needs. The rough distance of this hike is in order of 30 miles and it is usually taken on in the span of one to four days. Again, it may depend on one's desire to be punished. After all, the Pemi Loop is not what one would call an easy hike. Garfield Ridge, specifically, is extra heinous. Just ask anyone.
Now ask someone age 74 to do this loop. As you're starting to see, our protagonist must be some sort of hero. And, with that, and without further ado, we will step back and let Redline Guide Mike Maciel tell the tale. He was there, leading our oft-returning guest.
The Hero's Journey
The Hero's Journey is a popular structure of mythology and storytelling. It involves many different stages but the overarching theme goes like so:


Our hero receives a call to action.
Sets off on the grand adventure.
Suffers setbacks along the way.
Learns lessons, regroups, and pushes on.
Returns home, changed and victorious.

Sound familiar? It should be, because we have heard many versions of this story. In many cases some of our favorite stories: Luke Skywalker, Frodo, Maverick, Katniss Everdeen, etc.

Our many-time returning guest climbed his first 4000-footers back in 2013. In his own words, he always had an affinity for standing on top of things. An accomplished endurance athlete throughout his life (4 marathons, plenty of road biking, triathlons), the mountains provided the perfect mix of personal challenge and achievement. The call to action was set. The journey? The New Hampshire 48, of course.

There were trips to NH a few times a year and he was making steady progress. It was all going swimmingly, until it wasn't. There was a fall one day. Some minor injuries. A family intervention ensued. Maybe dad shouldn't be out there alone in his late 60s/early 70s. Punch a few things into the Google machine and voila, the opportunity to provide a little "adventure insurance" appeared: Redline Guiding. It was settled. For Father's Day, birthdays, and Christmas presents he would now be receiving gift cards.

Fast forward to the present. Our hero is now 74 years young and still chipping away, but his fitness is a little off this year. He recently summited North Twin (#35) with his daughters and myself, but Adams got the better of him and it wasn't the first time. After that trip, he actually contemplated hanging up his hiking boots. If he can't get up Adams, what's the point?! 47 is not 48! So that was it, the end of the journey? Not quite. He went home, licked his wounds, and regrouped.

This week, he took a shot at a BIG bite a few years in the making. 10 peaks! In some cases, 2-3 years worth of progress in only 4 days. The infamous Pemi Loop. He'll get to see the majestic Bonds for the first time. He'll also get hardly any sleep Monday night in a snore-filled Guyot Campsite shelter. Tuesday will start with a beautiful sunrise and plenty of hope but ultimately, the pack weight was just too much. We know better than to limp into the Garfield Ridge. So after summiting Galehead, we bailed down Gale River Trail Tuesday night. Mike Cherim met us maybe a half-mile in to help carry our guest's pack and to drive the Redline Rescue Shuttle.

Sore but not broken, our hero regrouped at his favorite Jackson basecamp all day Wednesday. Then yesterday he got right back on the horse, albeit with a much lighter pack (he test drove my company issued Gossamer Gear G4-20 UL pack) to knock out Garfield for #41. He stayed at the summit a little longer than usual, opting to savor the moment and the view, not knowing if he'll get back there to see it again.

In the context of the week, he'll head home, victorious with six new summits ('tops' as he calls them). That also makes 7 for this year, both personal bests.

In the context of the long term goal he's still somewhere in the mix of stages 2-4. 41 is nothing to sneeze at, but 7 summits remain. There's still plenty of work to be done, but our hero marches onward and upward, his faithful guides/insurance policies by his side. —Mike Maciel

Nicely written, Mike. And to go along with those words, here are some of Mike's photos (from days 1, 2, and 4)…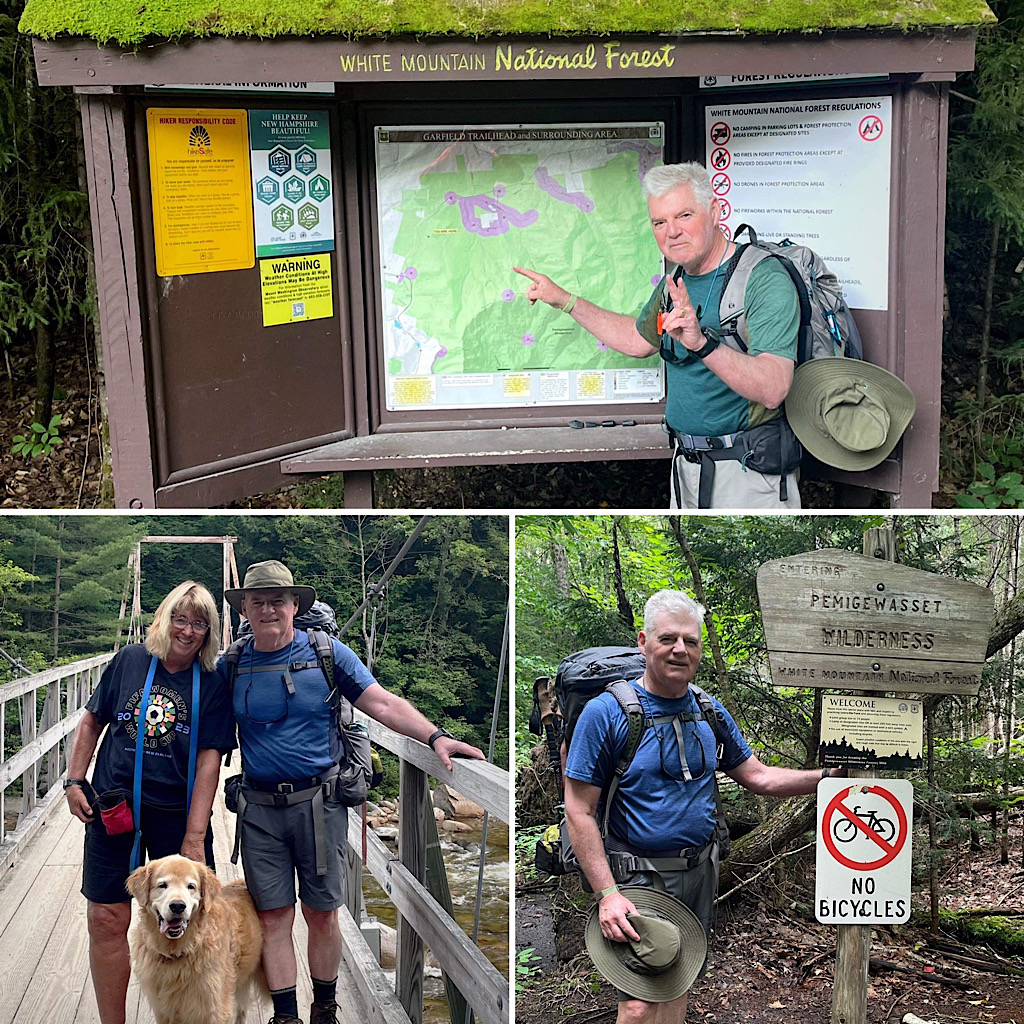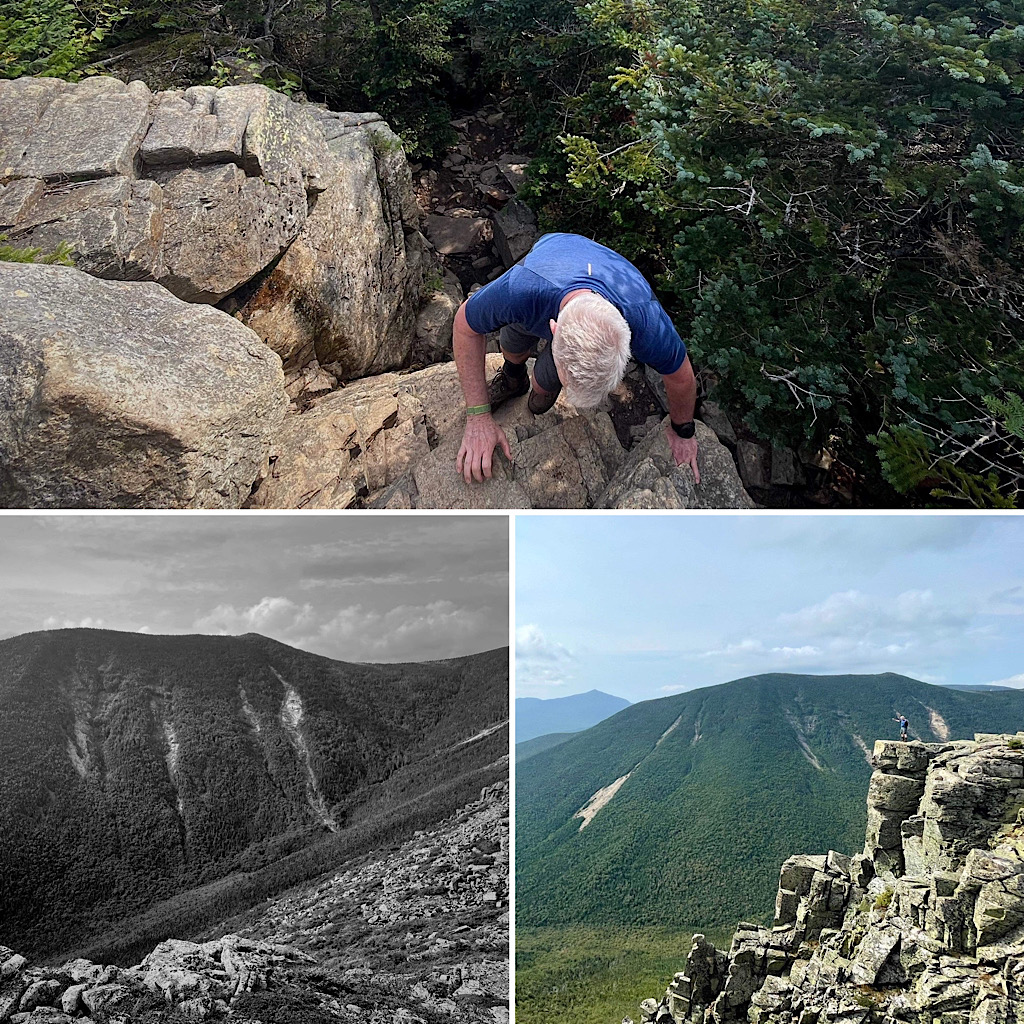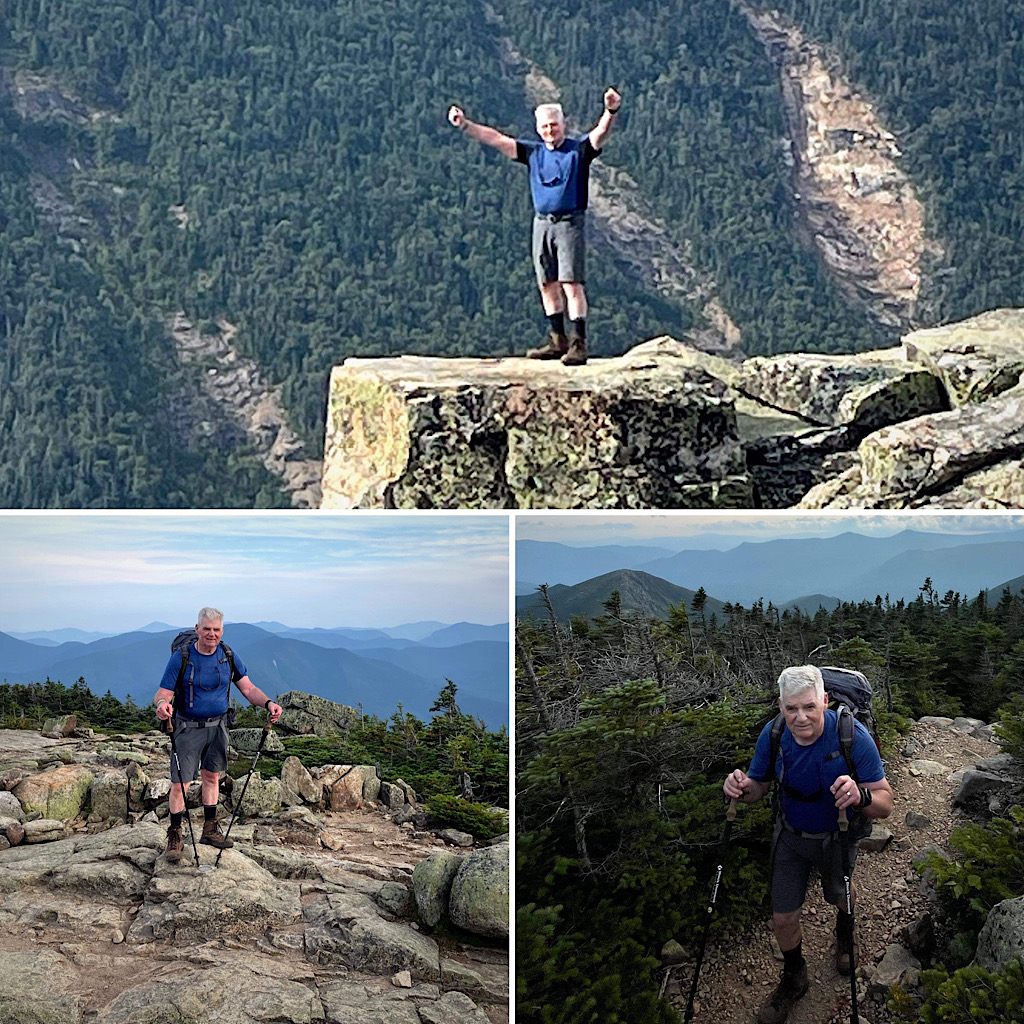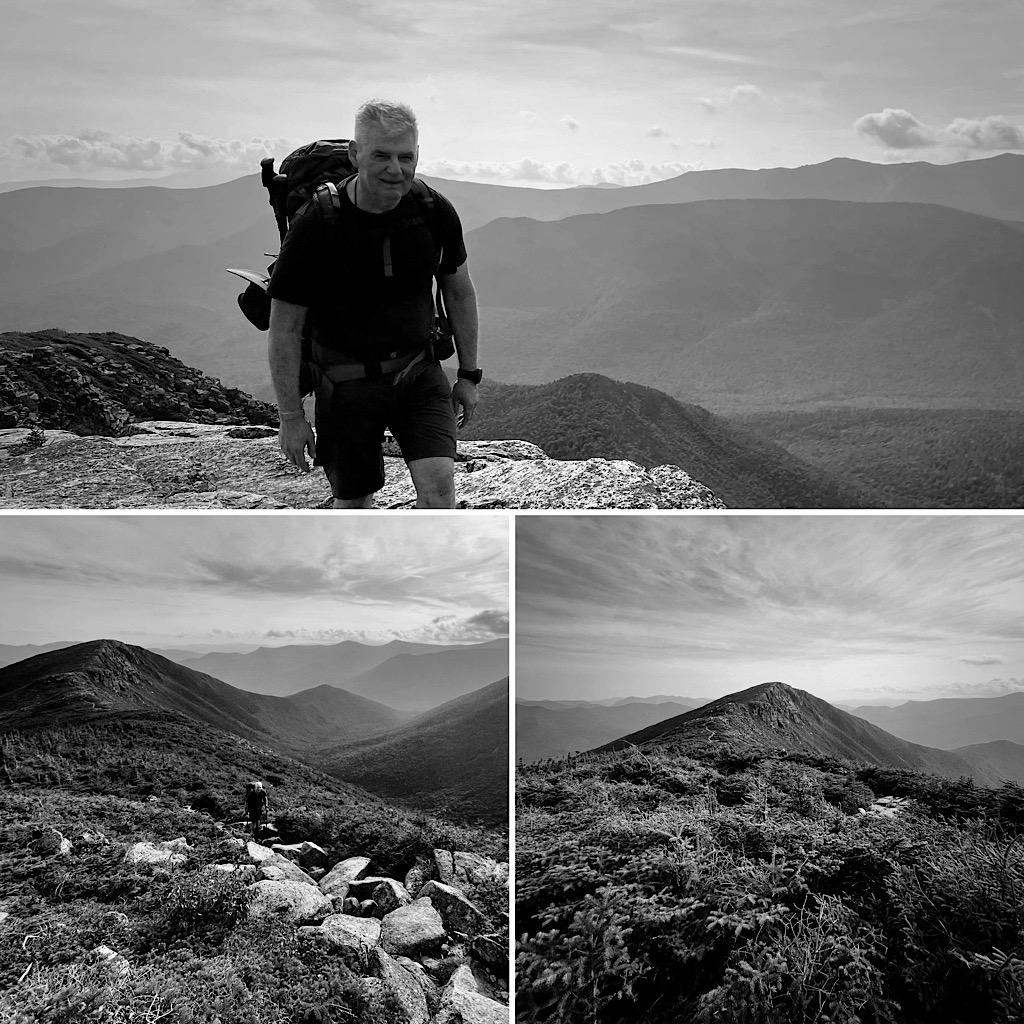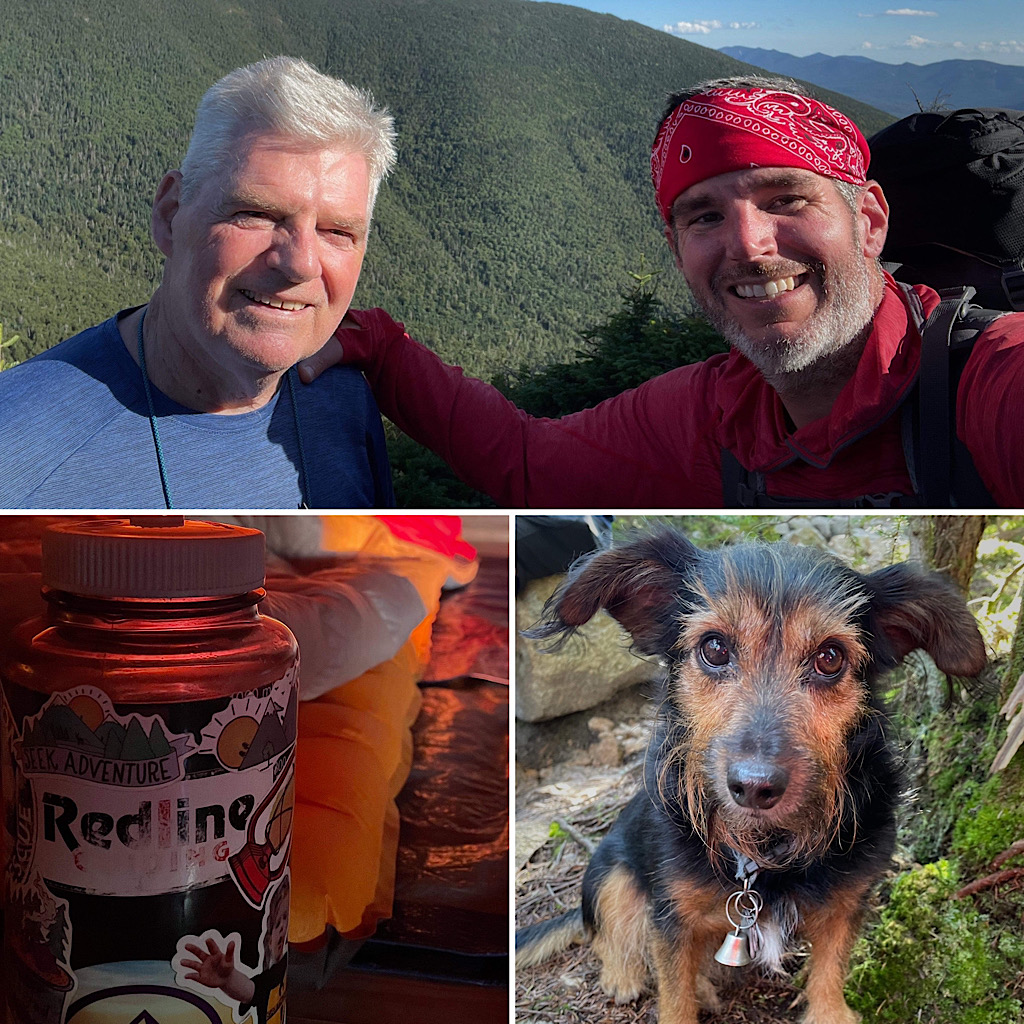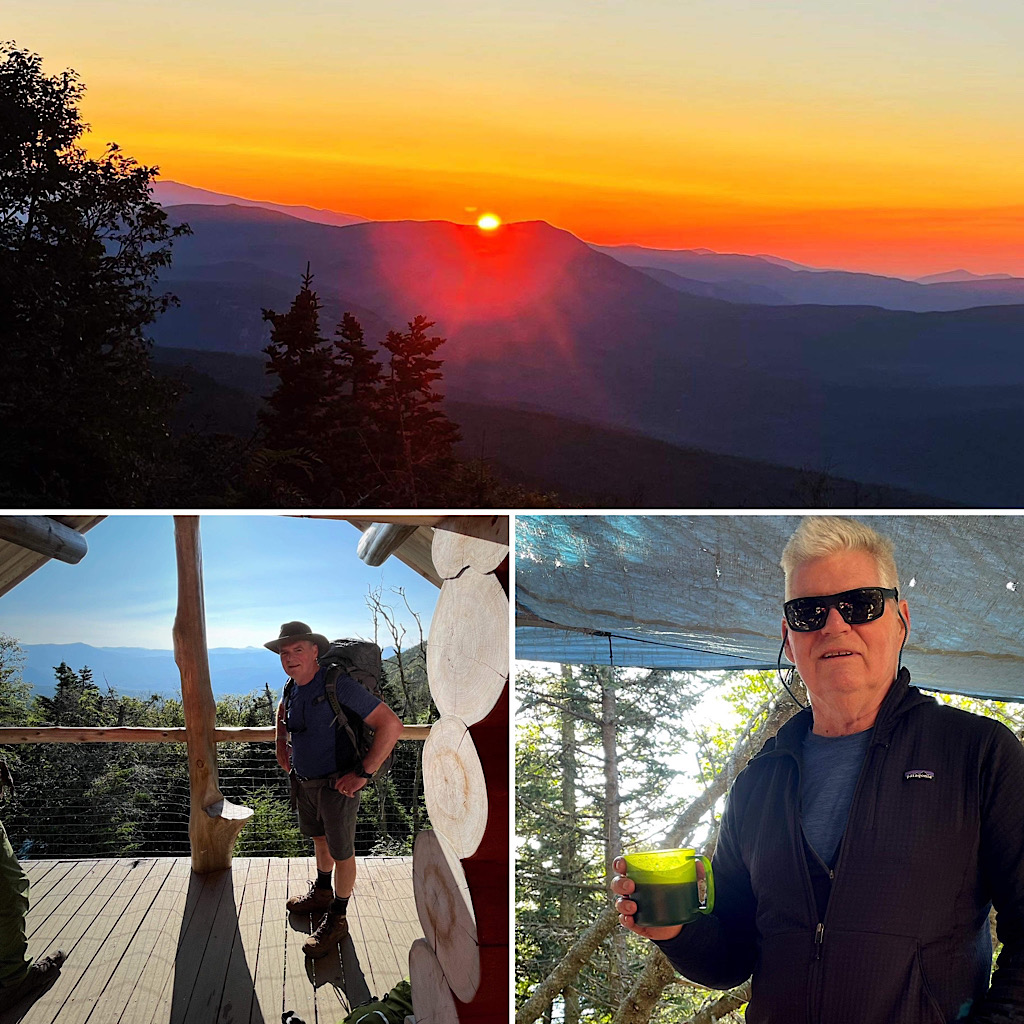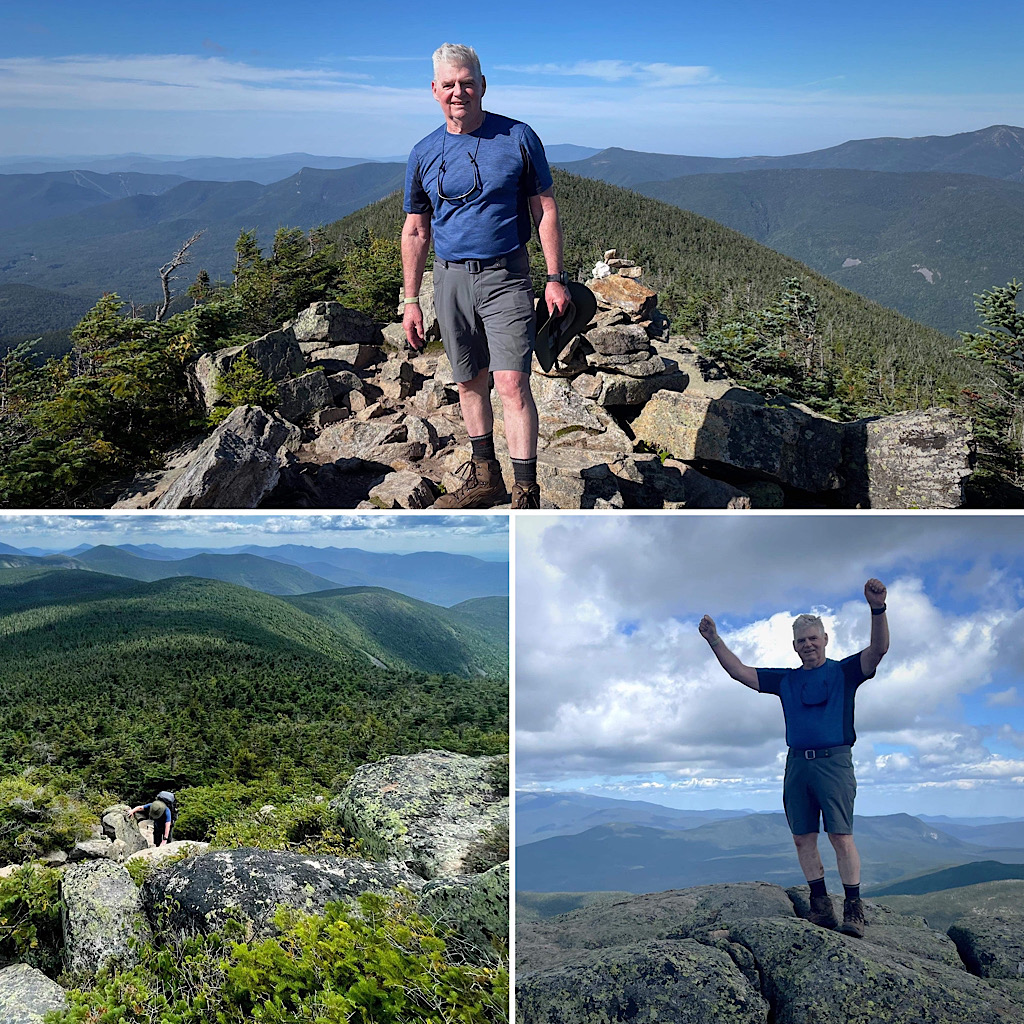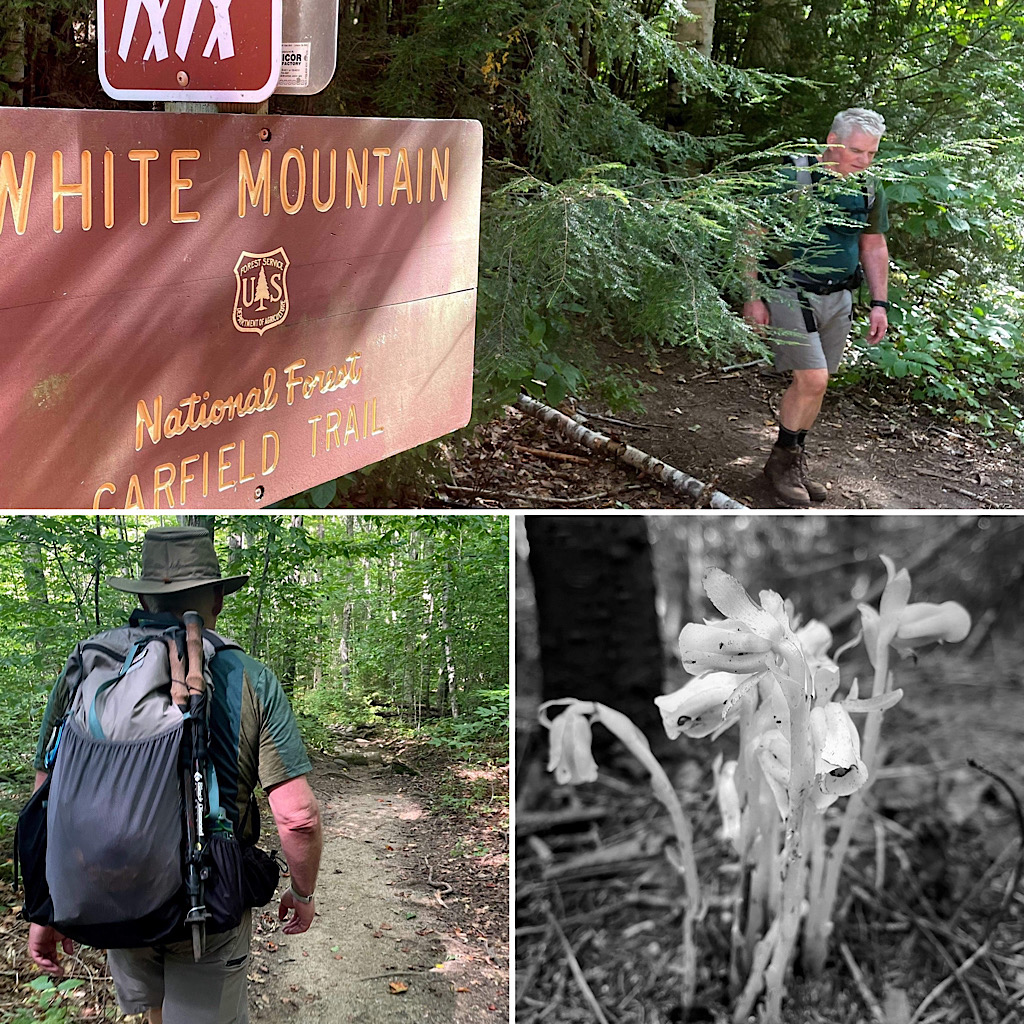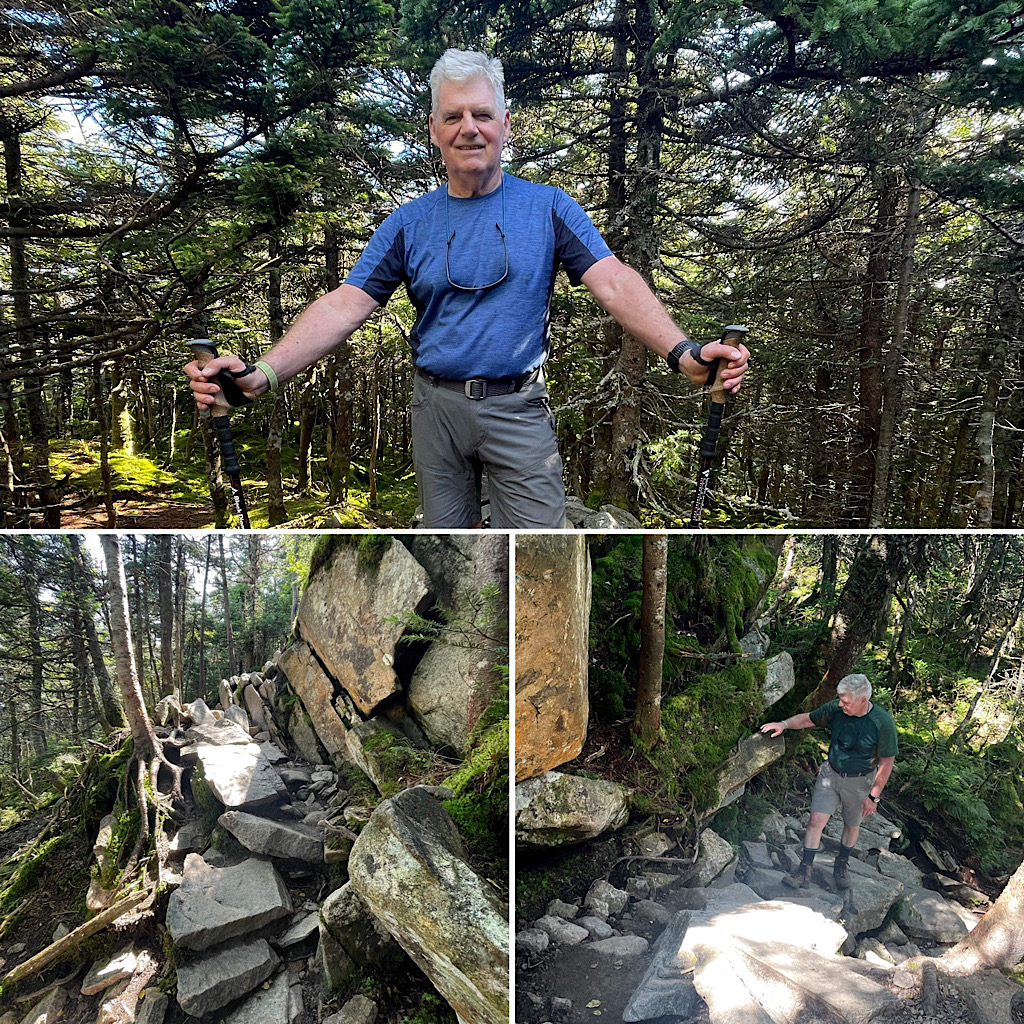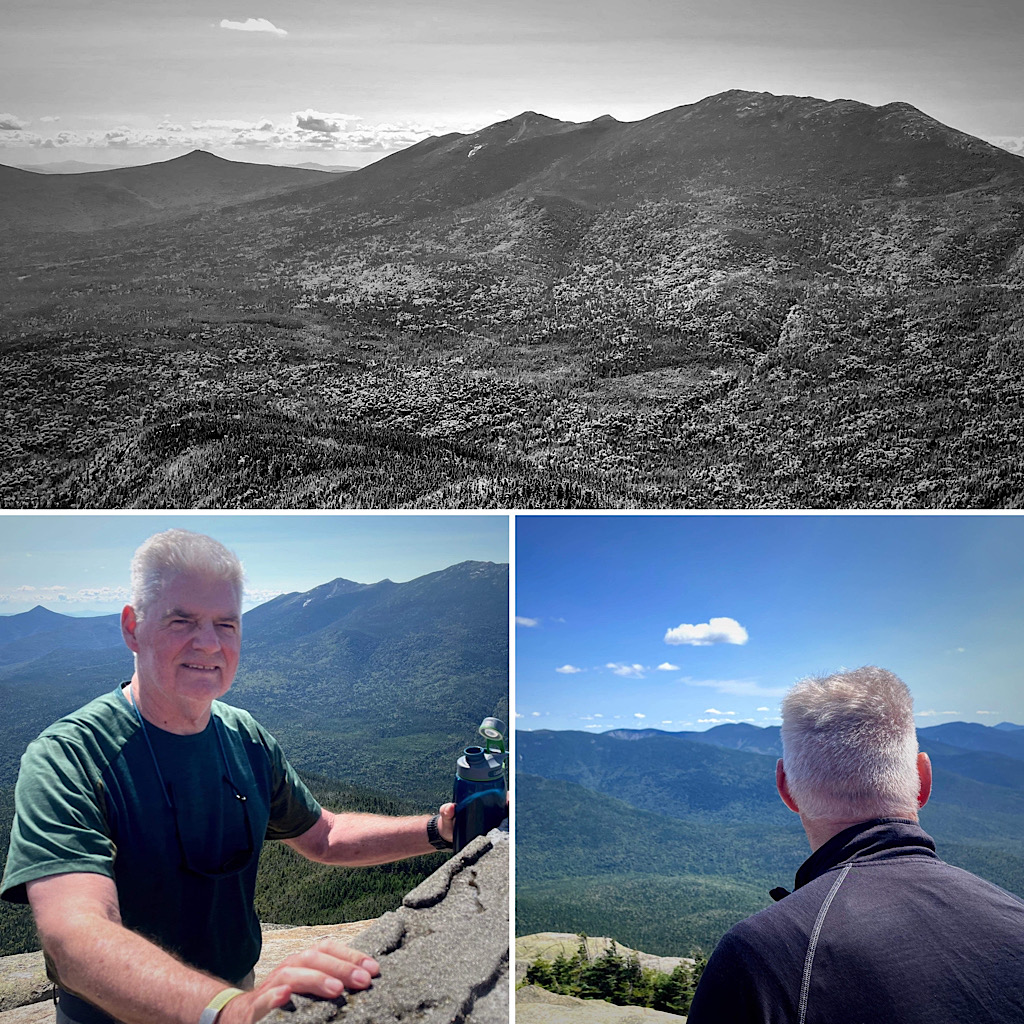 Great lead, Mike. And to our guest, congratulations! Great job successfully moving closer to those goal posts. If it was easy…
…
Hello. Are you still here? Oh, you want to know about the photo with the cute brown dog (the yellow dog at the beginning our guest's). Well, he was at the Guyot Campsite. A rumor flying around suggest he might have belonged to someone who snored — but he just super cute so… say cheeeese.