More will post in the morning, and some have already been published. We've been a little busy and we're playing catch-up. Redline Guides Mike Cherim and Ken Hodges were teaching a two-day Wilderness Navigation course, for example. Then there was the history- and geology-focused Nature Tour Mike led in Crawford Notch (done mostly in his Jeep since it was pouring buckets). This was all while Ken was doing some day-two bushwhacking slogging it out in the rain with Mike's prior day student. The student in this case was training for an adventure race and will also be participating in this weekend's Wilderness First Aid (WFA) class. After the Nature Tour wrapped up, Mike waited a bit as he was going to be officiating yet another Cathedral Ledge Wedding in the afternoon. Fortunately for the wedding couple, the rain we experienced in the morning stopped and the sun shone so brightly, it was hard to see. Okay, without further ado, here are some photos, organized by event.
Navigation Class Photos
Two days is enough for one's head to explode. Our student is still standing, but wilderness medicine is next. Congratulations so far!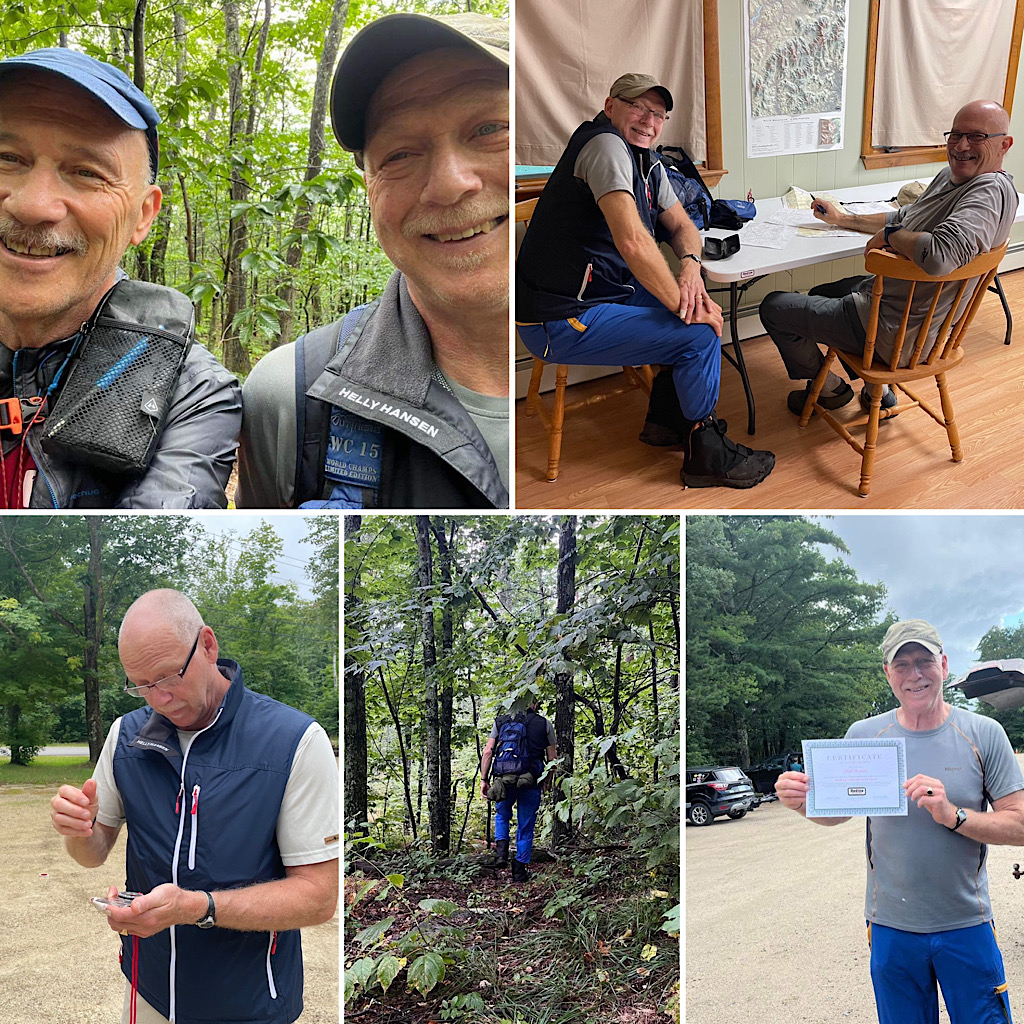 Nature Tour Photos
This was a private tour (no photos) so coupled with the rain gave us limited opportunities to shoot anything. Really nice newlywed couple.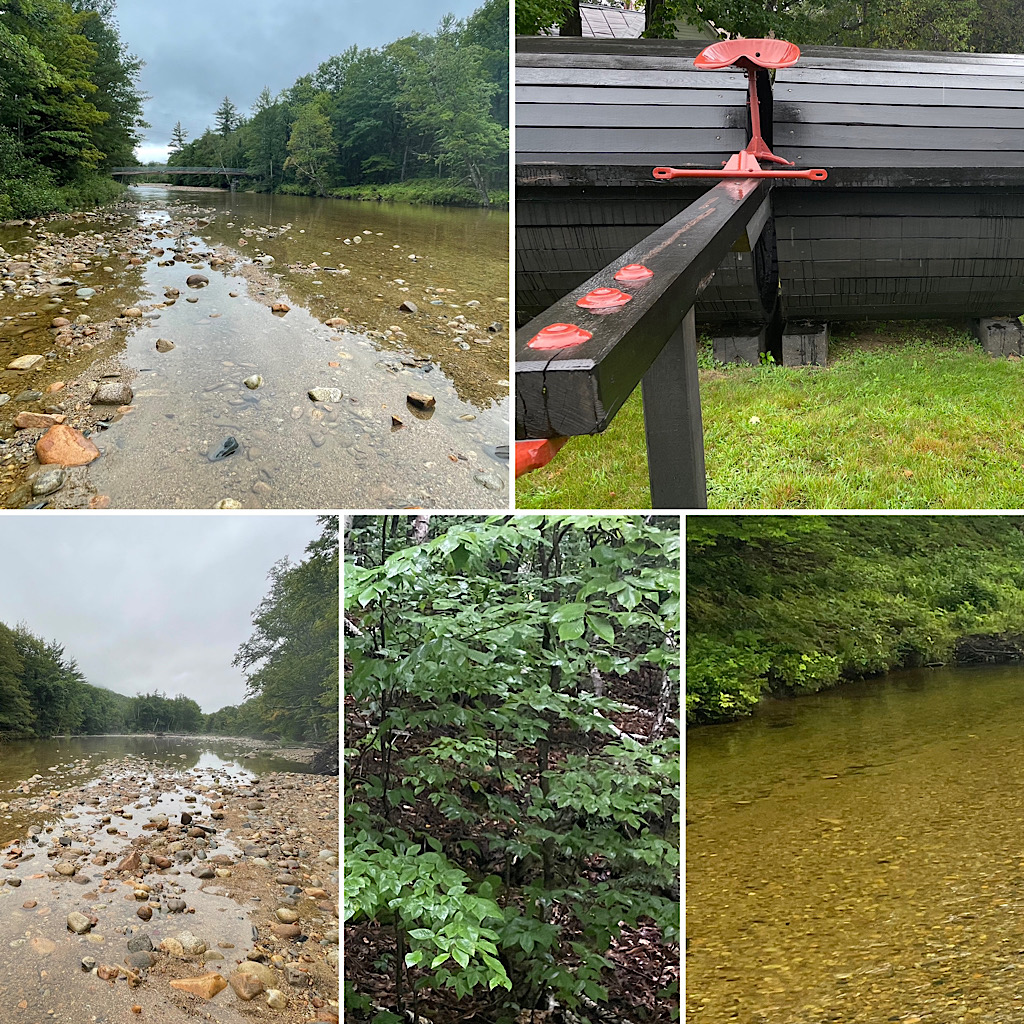 Another Wedding's Photos
This was a last minute wedding, but it was a great one nonetheless. Congratulations goes to Logan and Dana, married Aug. 18th, 2023.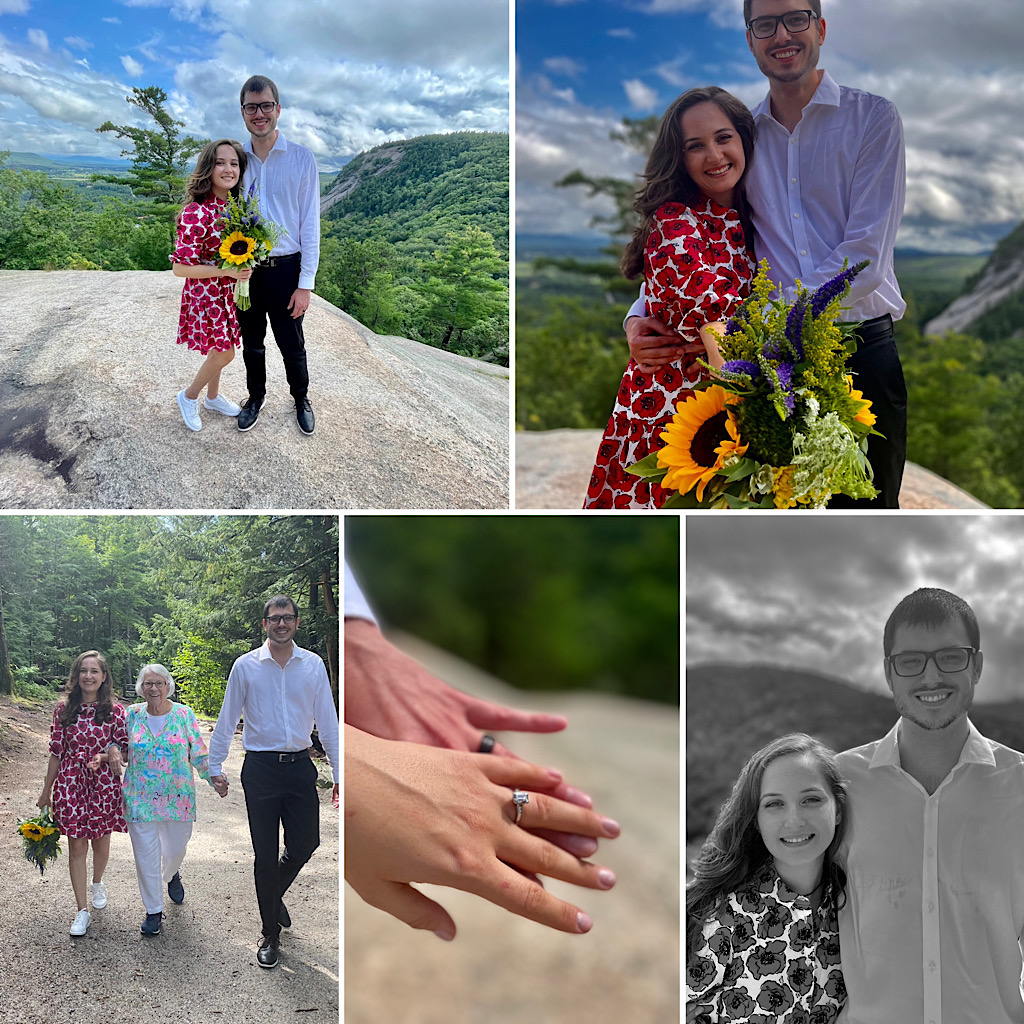 Great job, team. Thank you everyone for choosing Redline Guiding for all your needs!