The bulk of the instruction during our full day Wilderness Navigation course — a.k.a. map and compass — is in the classroom, though we do venture outside for a bit first thing, and again during most of the afternoon. Say, it's about 60/40ish… depending on the weather, its affect on our sight lines, and our ability to teach triangulation and sighting in the afternoon. We are prepared to deal with this lack of visibility if it occurs by getting the numbers from a map, then flipping them for our students… so we can at least pretend that we've sighted certain landmarks. This will likely make zero sense to anyone unless they are a past student or already understand the dark arts of O.G. navigation.
As usual, this deep and comprehensive course was taught by Redline Guide Mike Cherim. This time, however, Redline Guide Pat Ferland was also present. Pat's been spending a lot of time prepping to earn his Maine Guide Card, getting super solid on map and compass along the way. He was present during Mike's course to learn our specific presentation of the material. Before long, if all goes according to plan, Pat will also be teaching this popular educational offering. Stay tuned on that front.
In the meantime, check out this father-daughter team. They were referred to us by a past student (his wife, her mom). Dad was there to be part of the fun, to support his daughter, and to learn some useful skills. The young lady was aiming higher, obviously off to eventually do better, bigger, and badder things, having already completed her 48 4000-footers! Nice!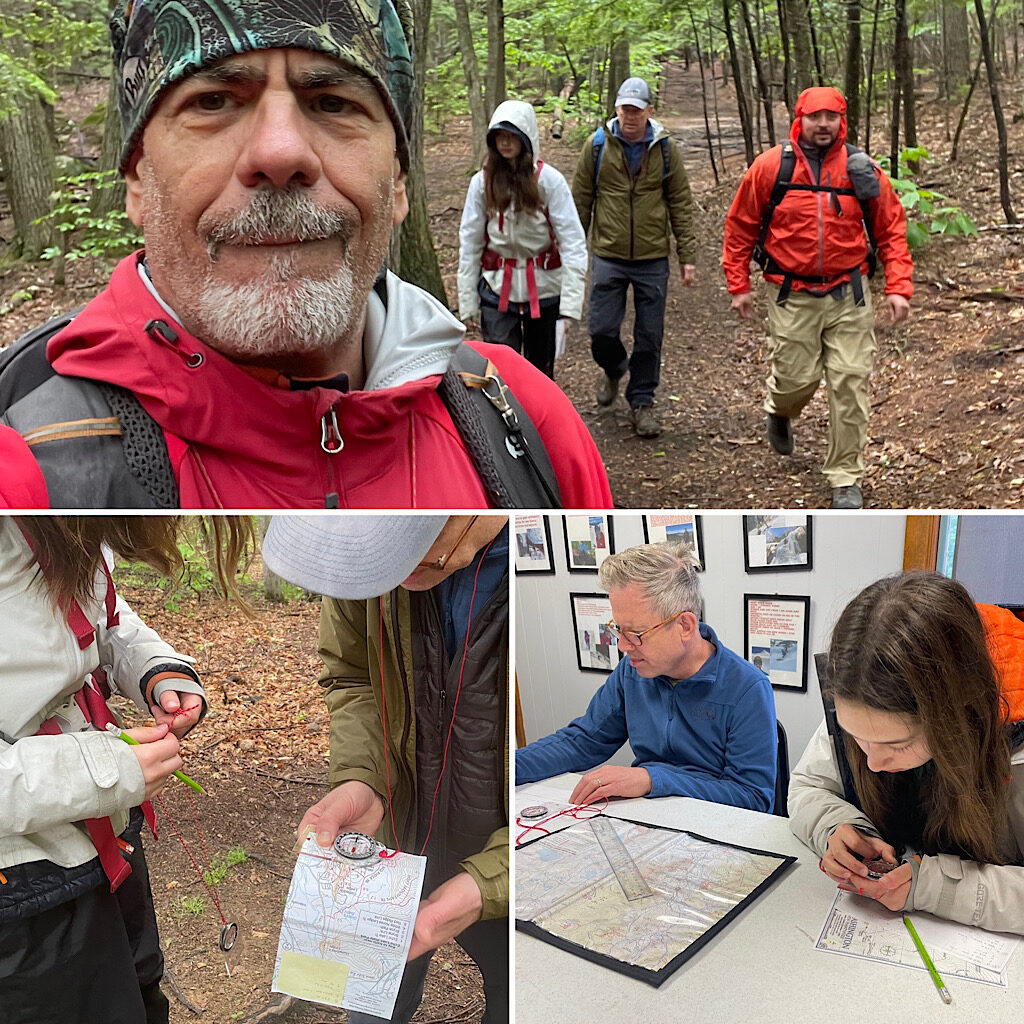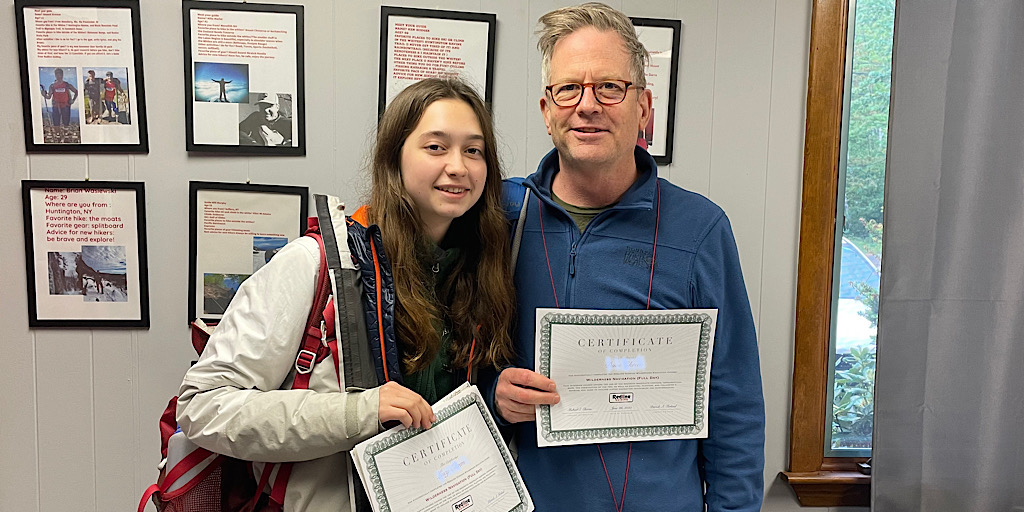 Great job, everyone. Thank you for choosing Redline Guiding for your outdoor educational needs.