As the team powered up the Tuckerman Ravine Trail the day felt like summer. Not only was it fairly warm to begin with, coupled with the exertion of going up with heavy gear, it ended up feeling pretty hot. A sweat-inducing hot. As they rose in elevation, however, spring took over, the heat breezily whisked away. And by the time they landed in the alpine, it seemed as if winter had returned. Only fall didn't seem to be truly represented — no dead leaves. Gotta love that crazy mountain weather up on the so-called "Rock Pile."
On lead for this mountaineering trip was Redline Guide Phoebe Seltzer. Originally this was going to be day hike using the "summer route" of the Lion Head Trail from the east or the Ammonoosuc Ravine Trail from the west. Our guests requested the east side so we wanted to accommodate their wants, but the "winter route" was still open (meaning the "summer route" was still closed). Being that the condition of this route was so rough, so shredded, it was decided to climb using a different approach: namely the Lobster Claw couloir.
The team didn't summit. It just wasn't in the cards, as they say. Not this time, anyway. But Phoebe and her team of two from Ontario did get to experience some mountaineering in a very wintery alpine environment so amazing, so terrifyingly beautiful, and so otherworldly, it's hard to truly imagine it let alone adequately describe.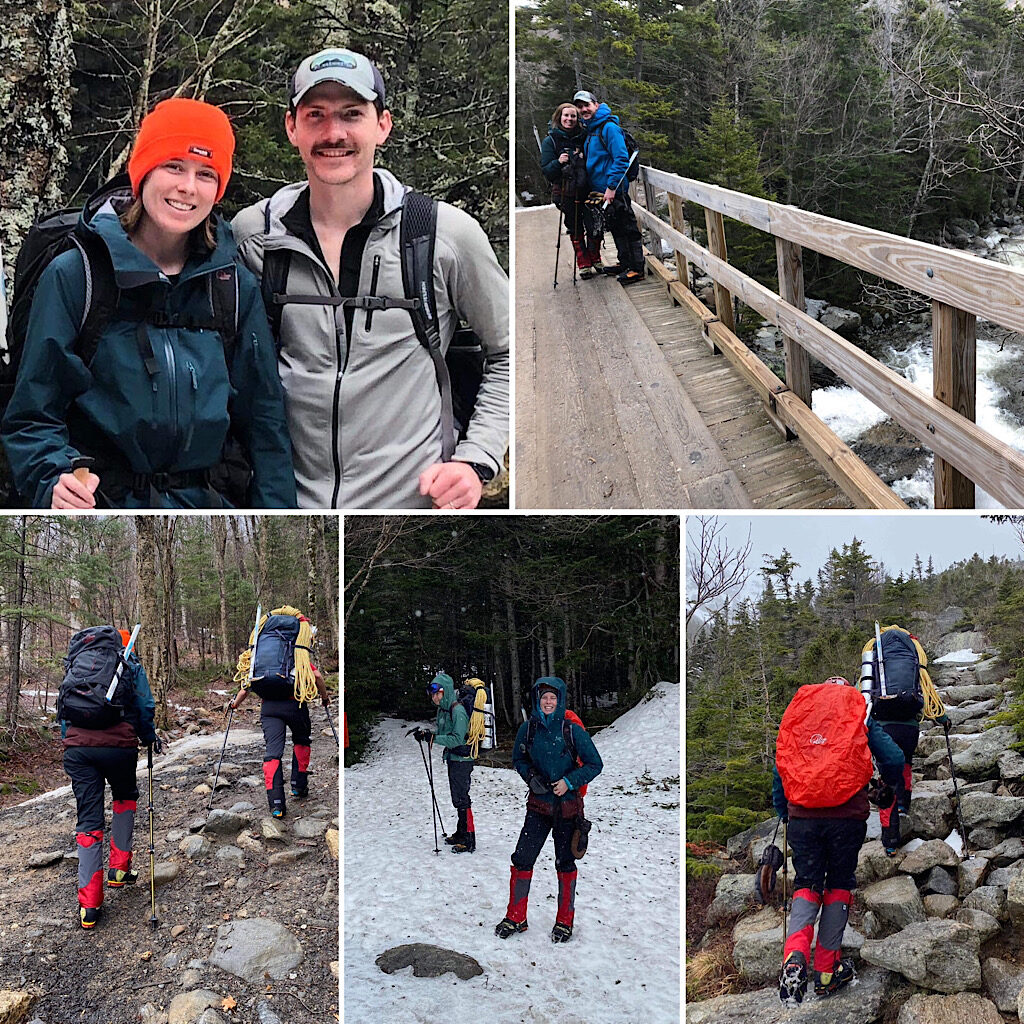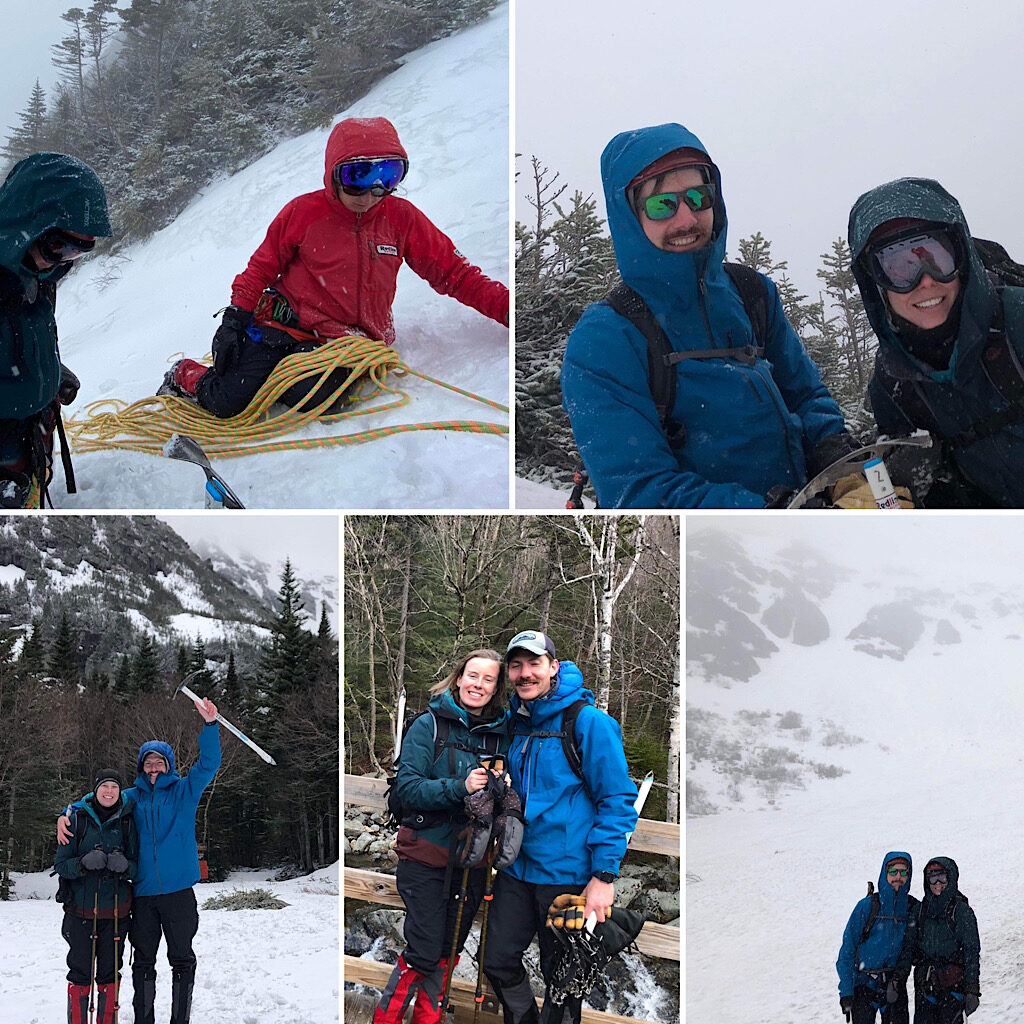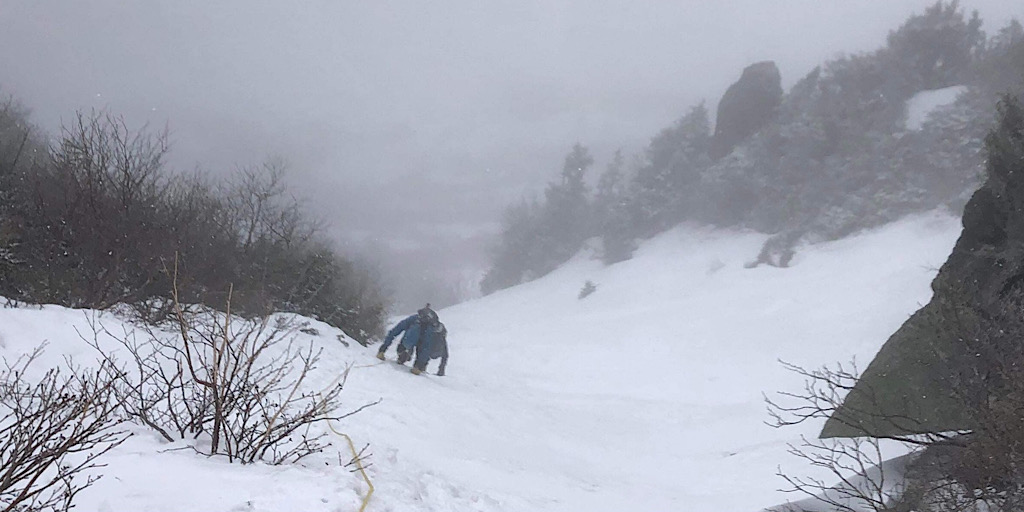 Three seasons, one epic. Great job, Phoebe, and thanks to our guests for adventuring with Redline Guiding.