The team, led by Redline Guide Will Murphy, having spotted a car at the south end of the range, was ready to carpool to the north end, namely the Appalachia Trailhead, and begin their two-day, one-night winter Presi Traverse. This is such an epic! Never an easy feat, bagging all those 4000-footers (several over 5000-feet, one over six), and a demanding endeavor even to the best of them.
Don't even get us started on the weather up there.
After the gymnastics of logistics, the 1:1 team ascended Valley Way early in the morning. Together they hit Mt Madison via the Osgood Trail first, then they reversed direction to aim for Mt Adams and points beyond. They summited via Airline Trail, then took Lowes Path back down to Gulfside Trail before heading toward Edmands Col and Mt Jefferson, taking the loop over the summit. Having had enough for day one, the team dropped down into Sphinx Col a bit for a frosty night. A wind shift or eddy made conditions in camp slightly windier than preferred, but they remained safe nonetheless. Being type-two fun, they'll probably even tell you they had a good time.
In the morning the team opted to by-pass Mt Clay sticking to Gulfside Trail — this will be reconsidered next time. The winds were still cranking, though. They headed to Mt Washington and summited that beast. From there the team dropped down toward Mt Monroe but opted to hike around it sticking to the A.T. taking advantage of the cover afforded by the mountain — they were ready for a break from the wind. The duo continued south summiting Mts Franklin (because it's there) and Eisenhower, then aiming for Webster Cliff Trail to sneak out and back for Mt Pierce before heading down back on Crawford Path and the awaiting car.
Will documented some of this impressive journey in the following photos: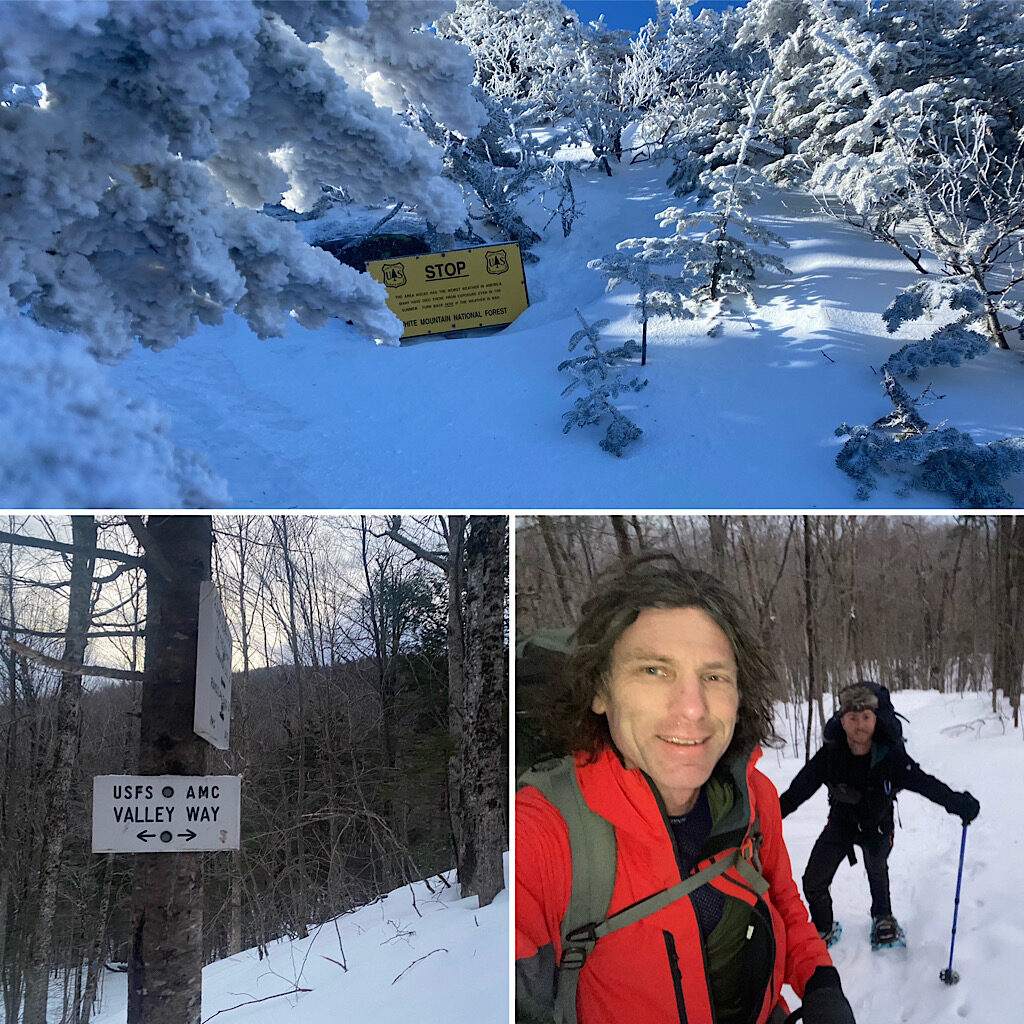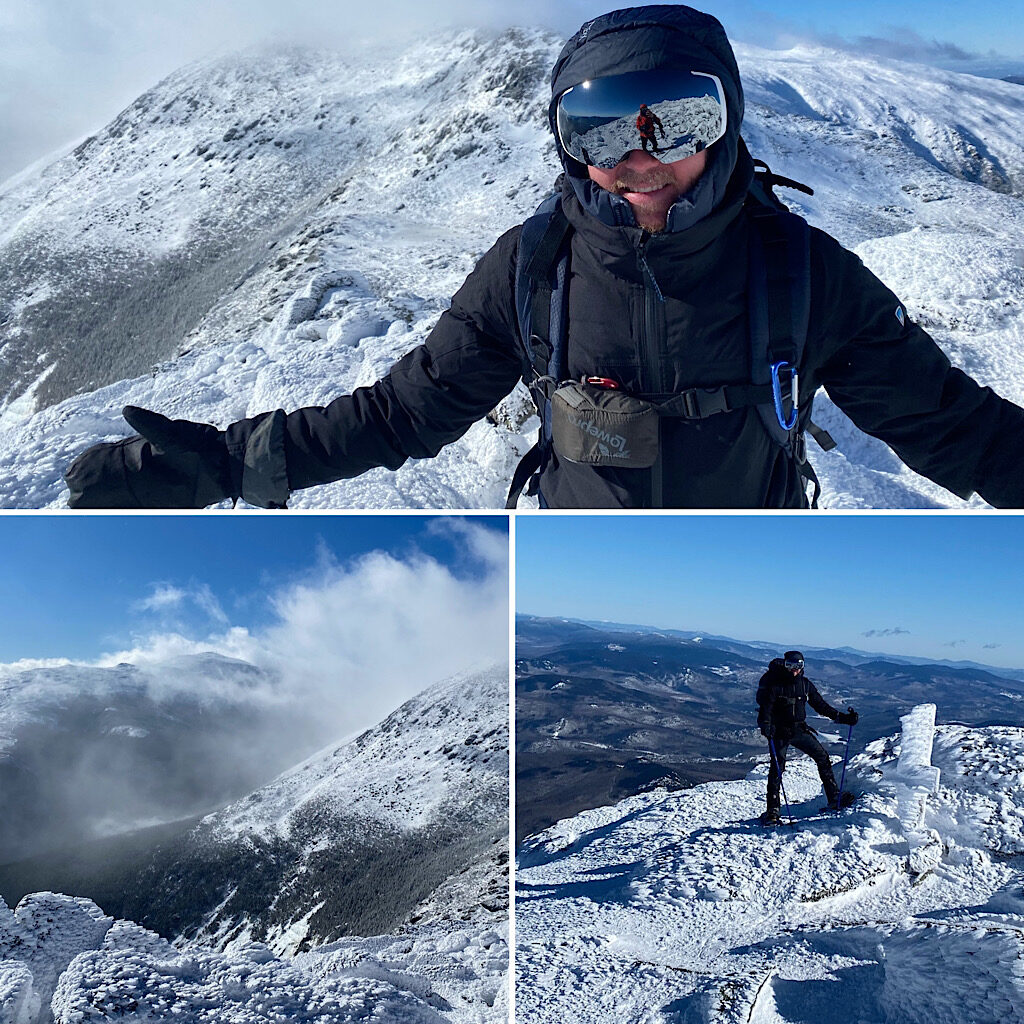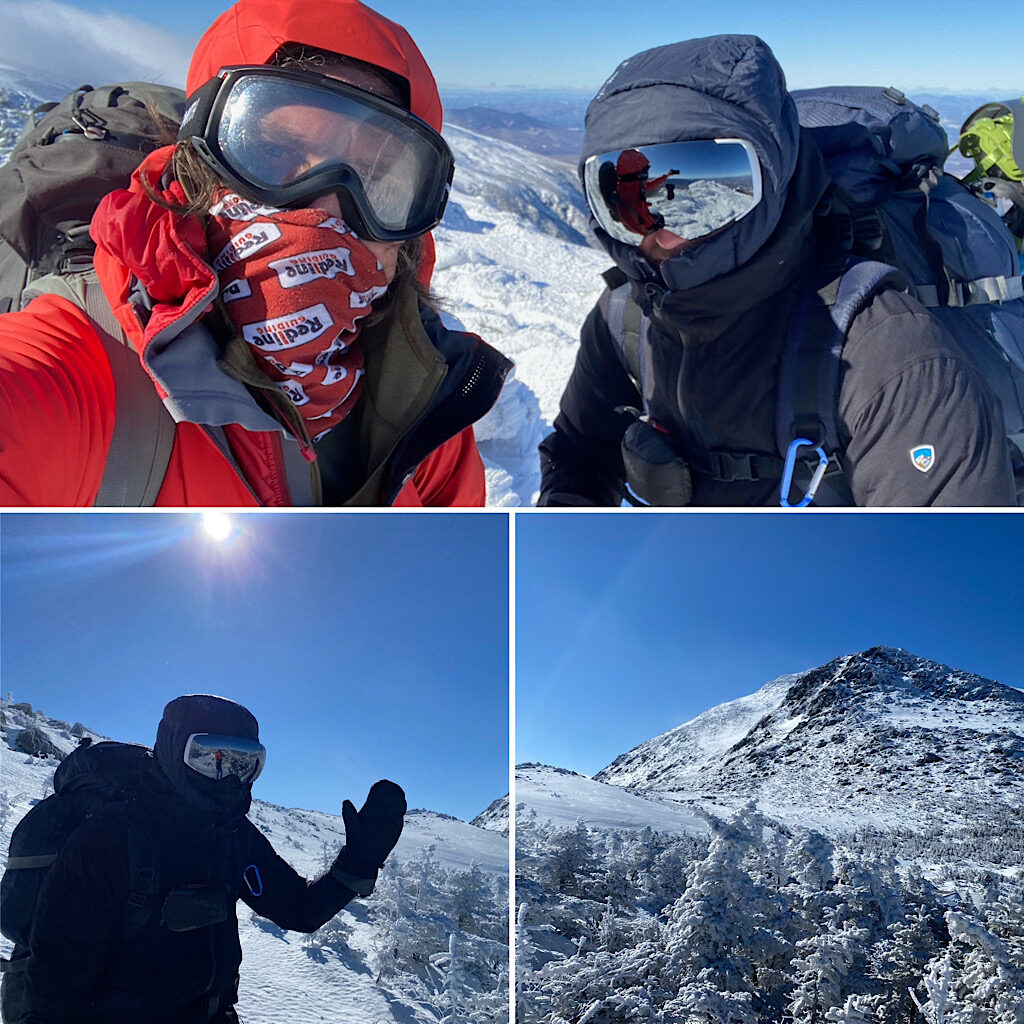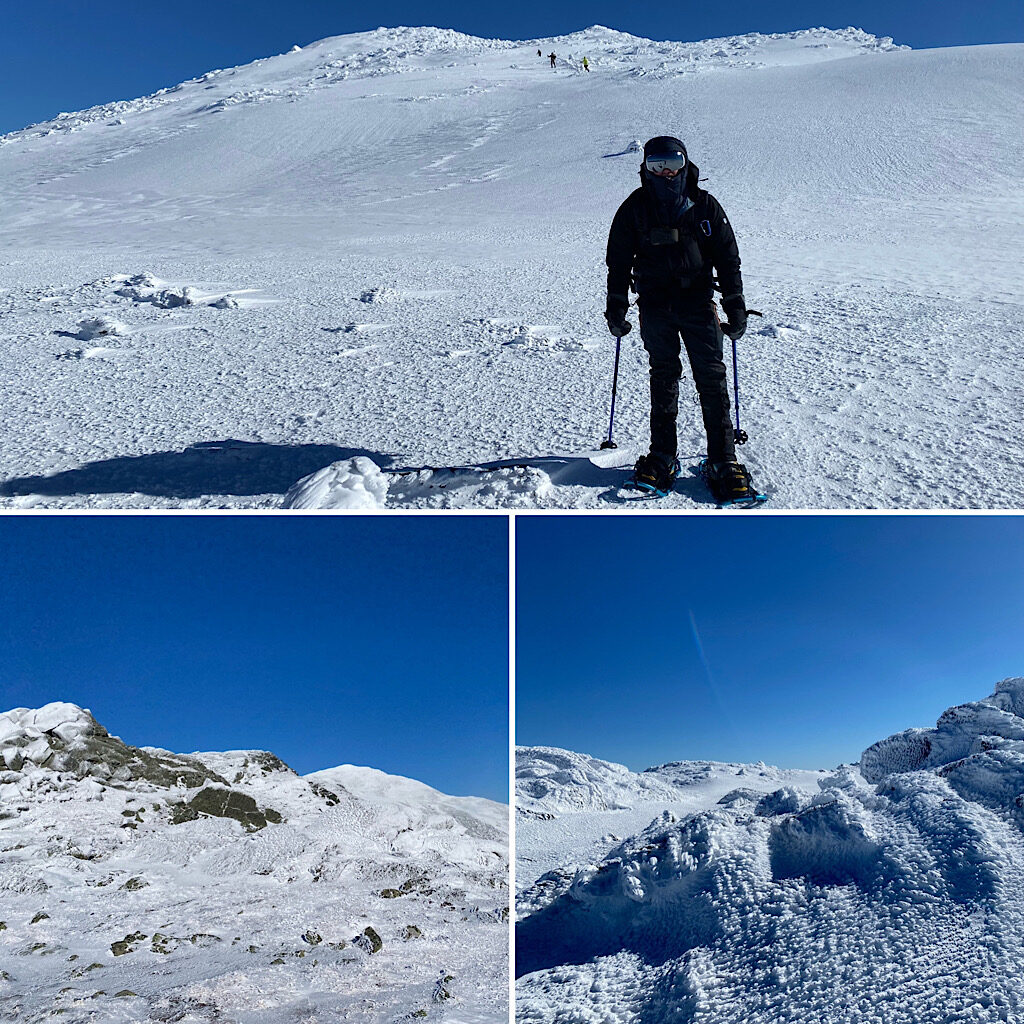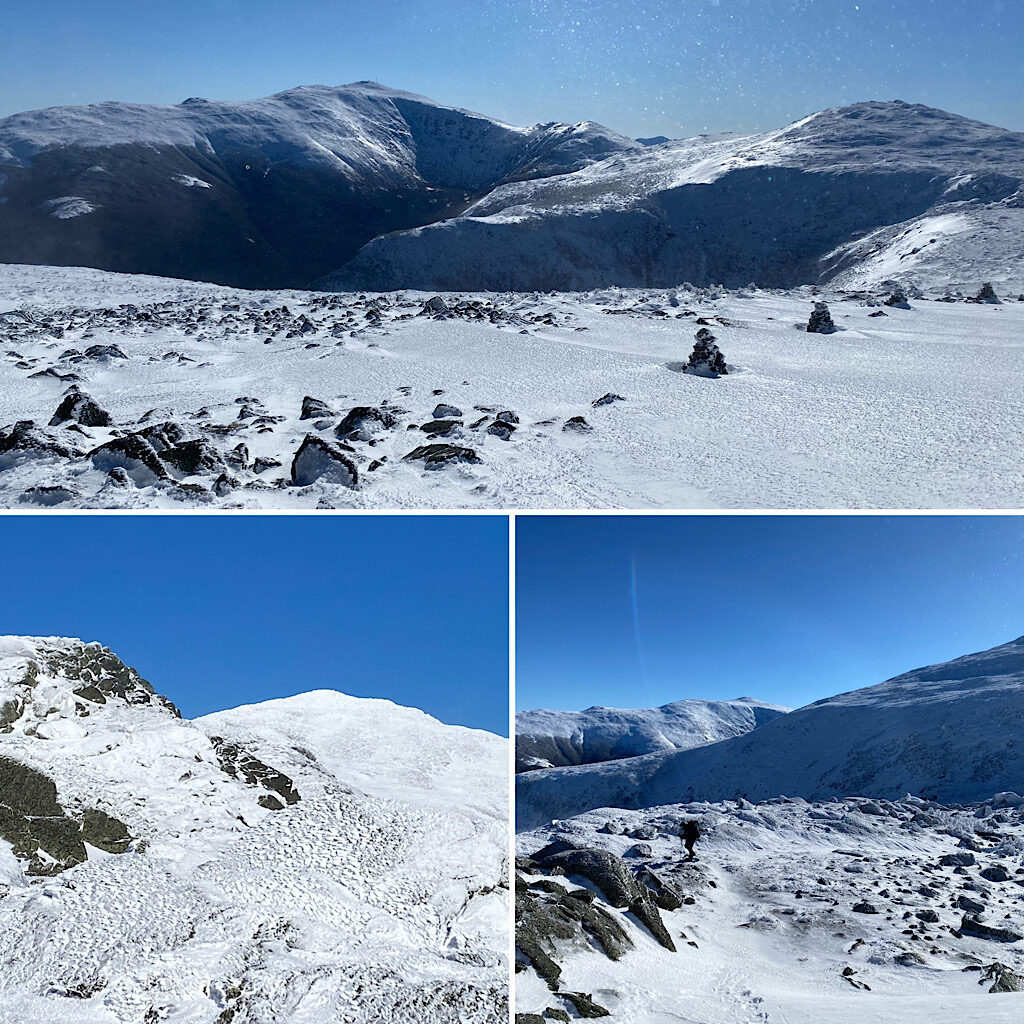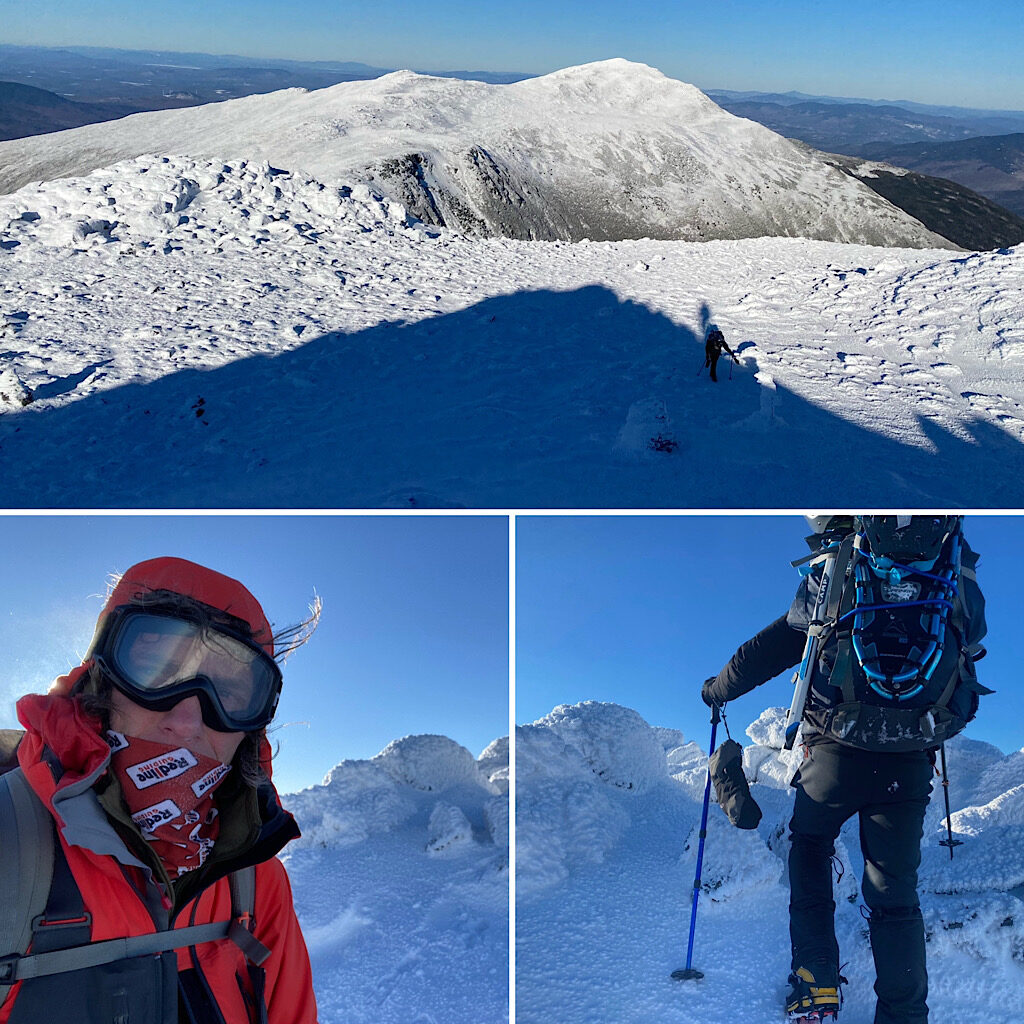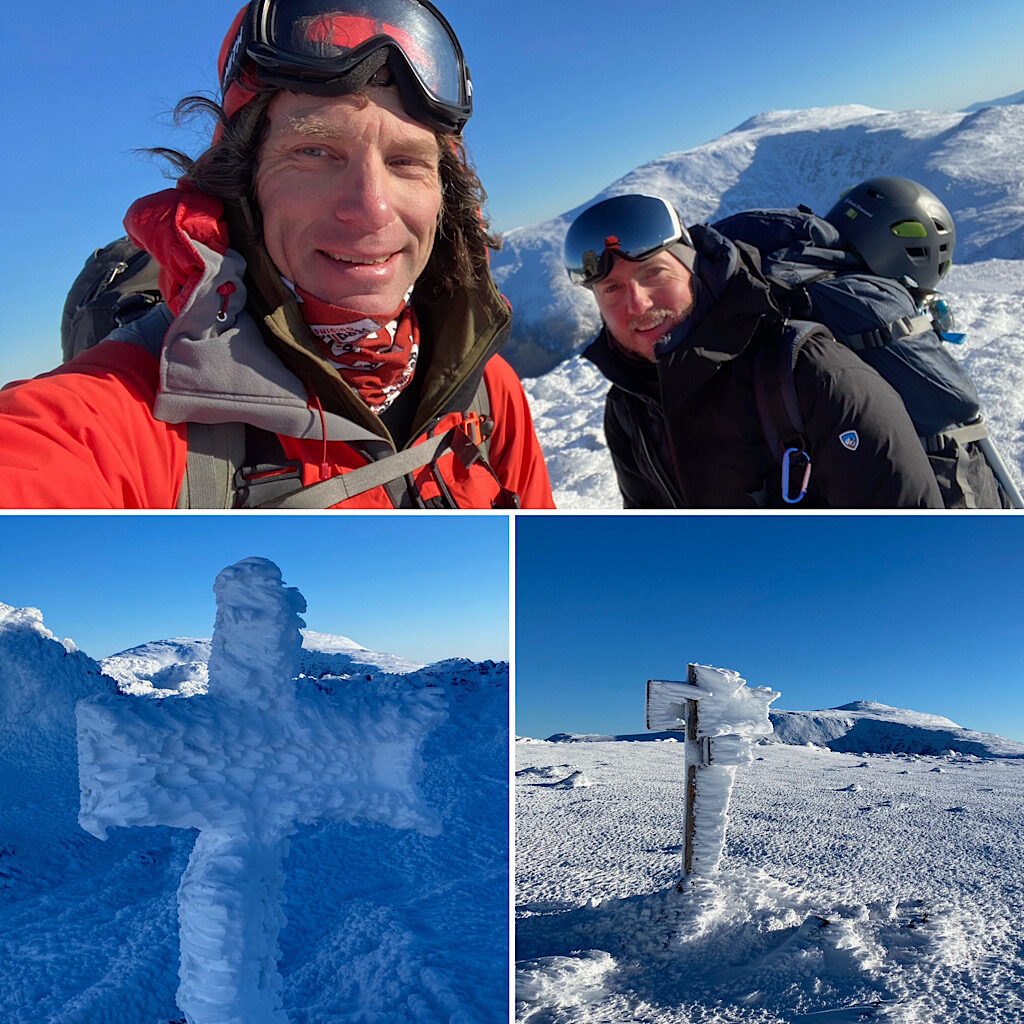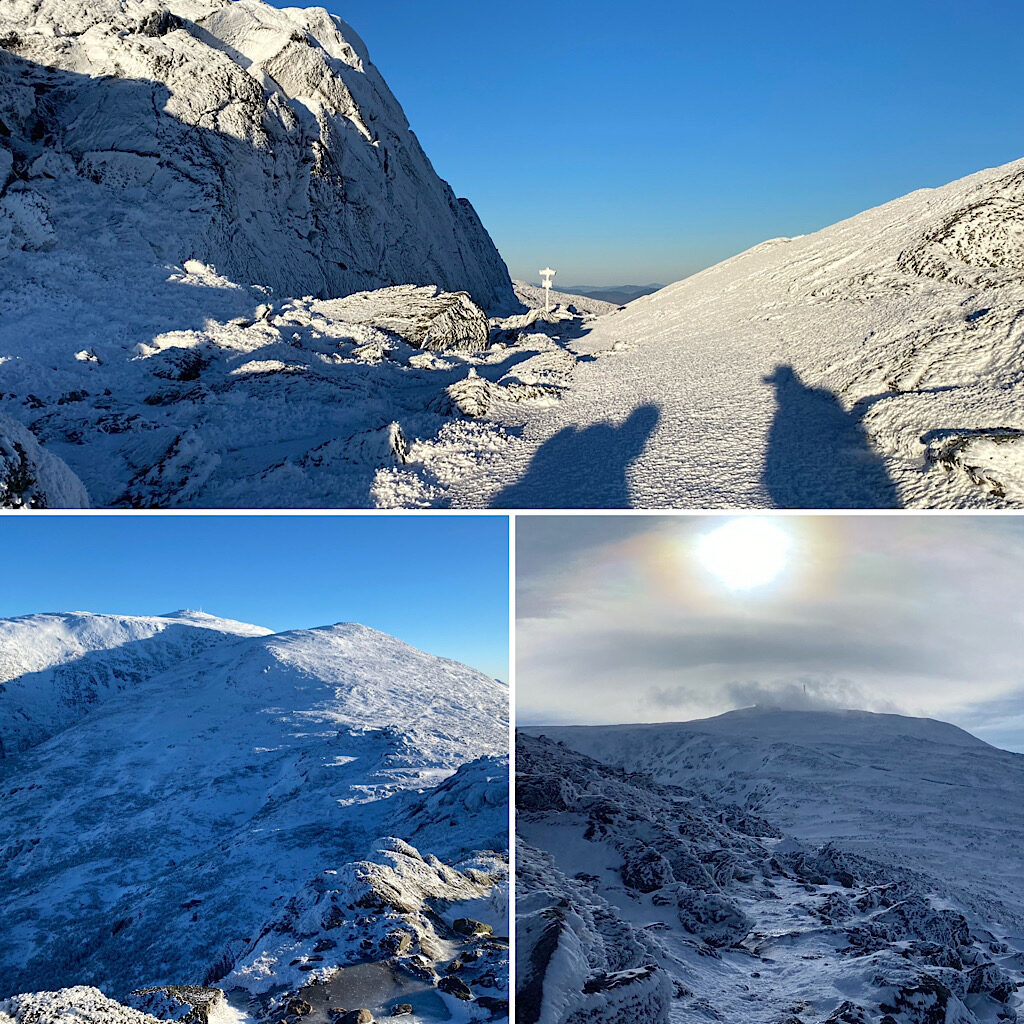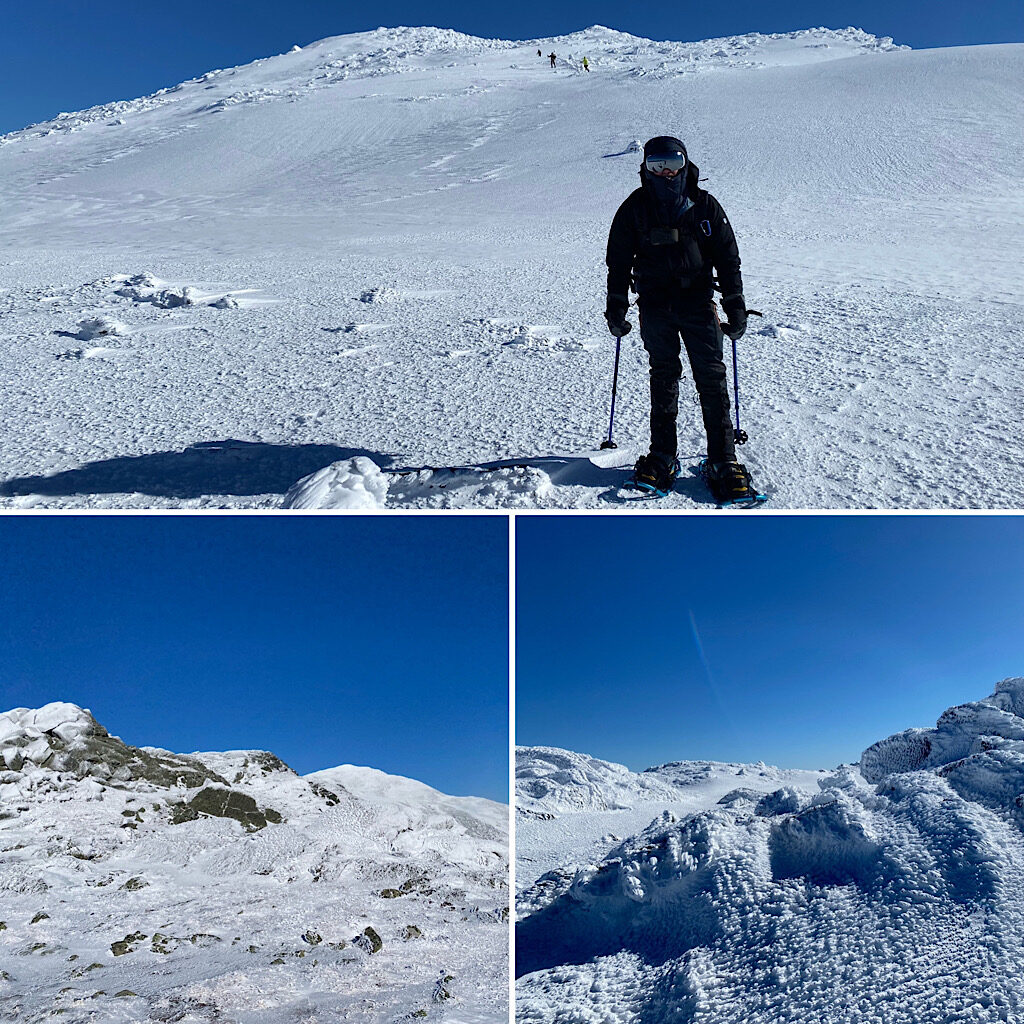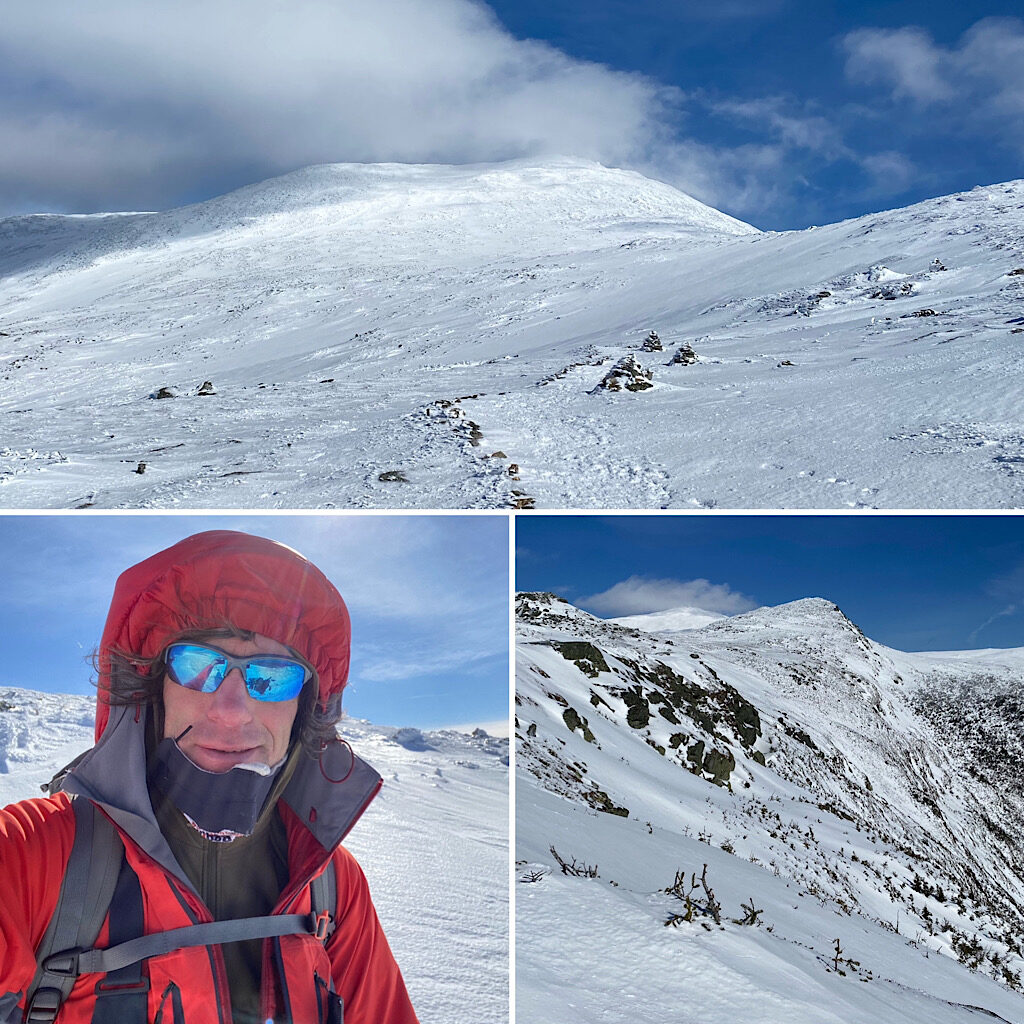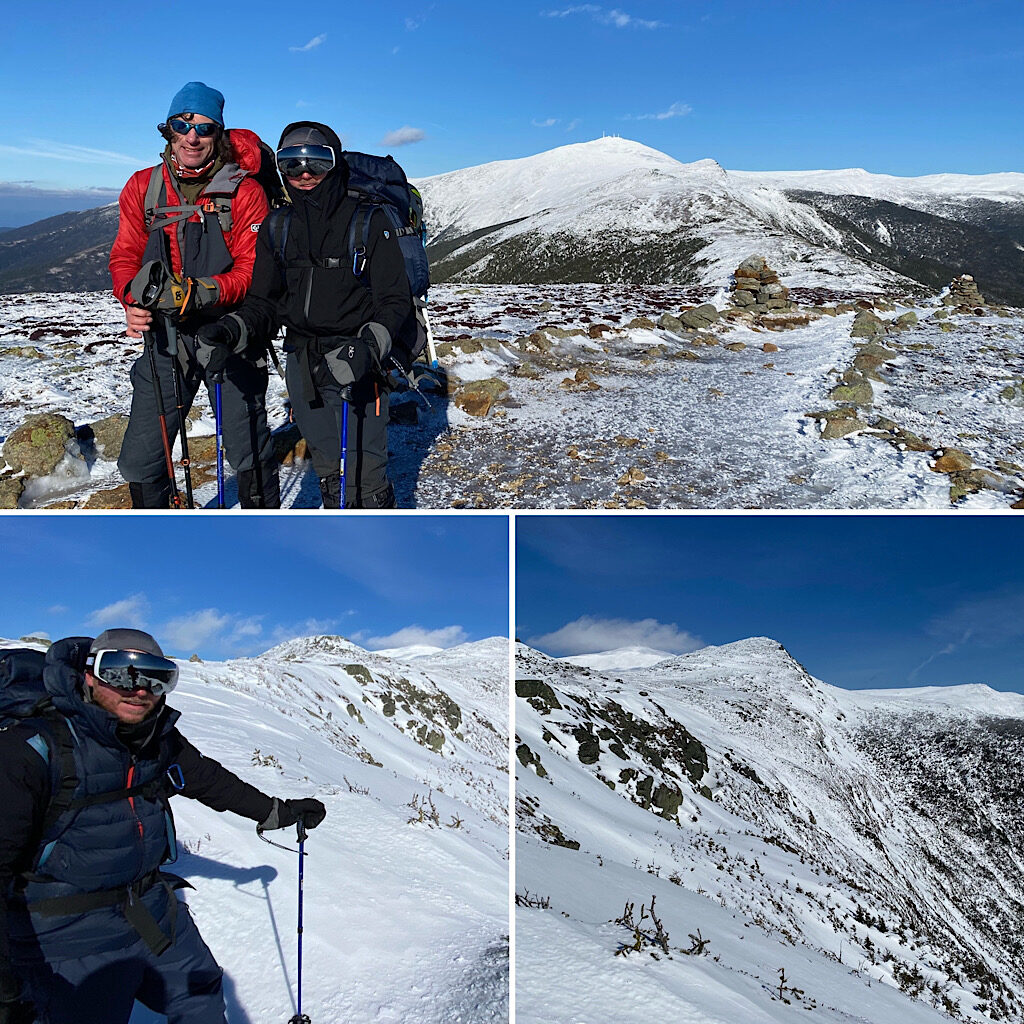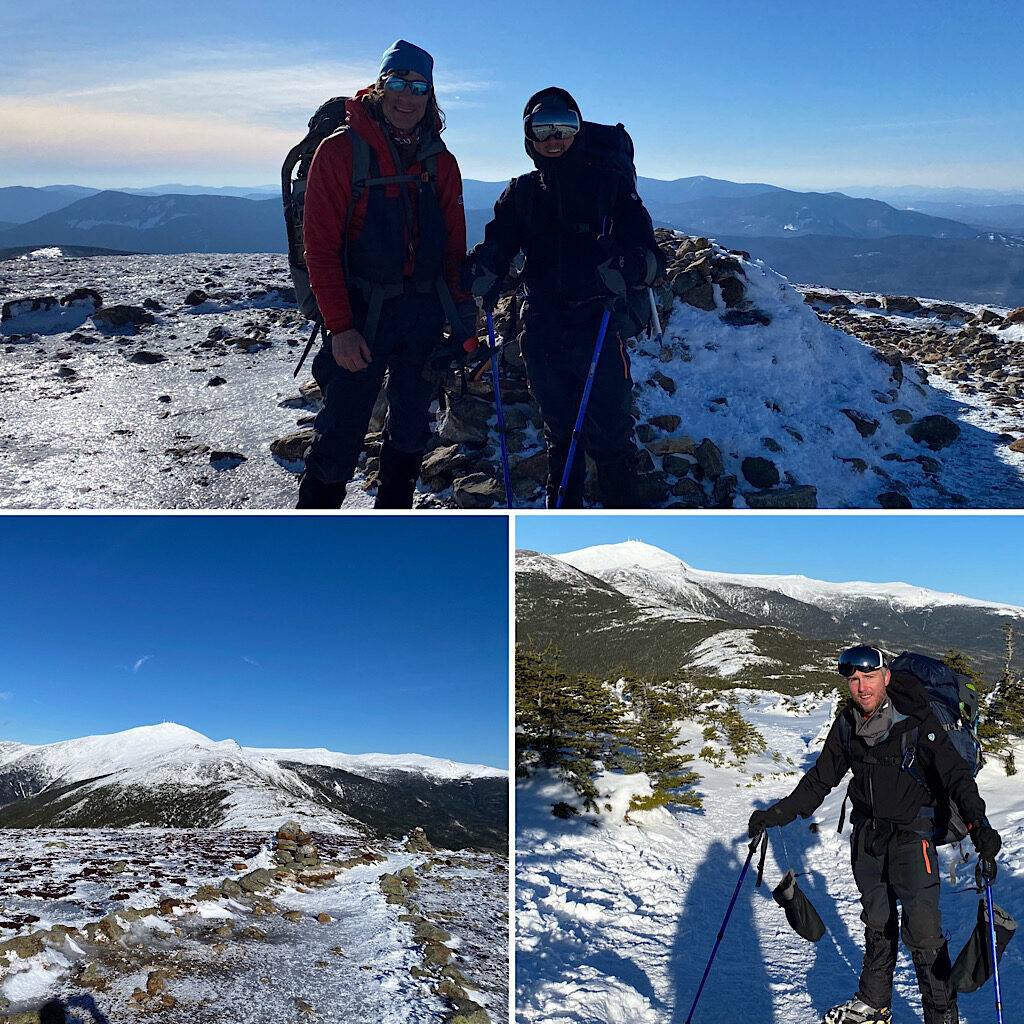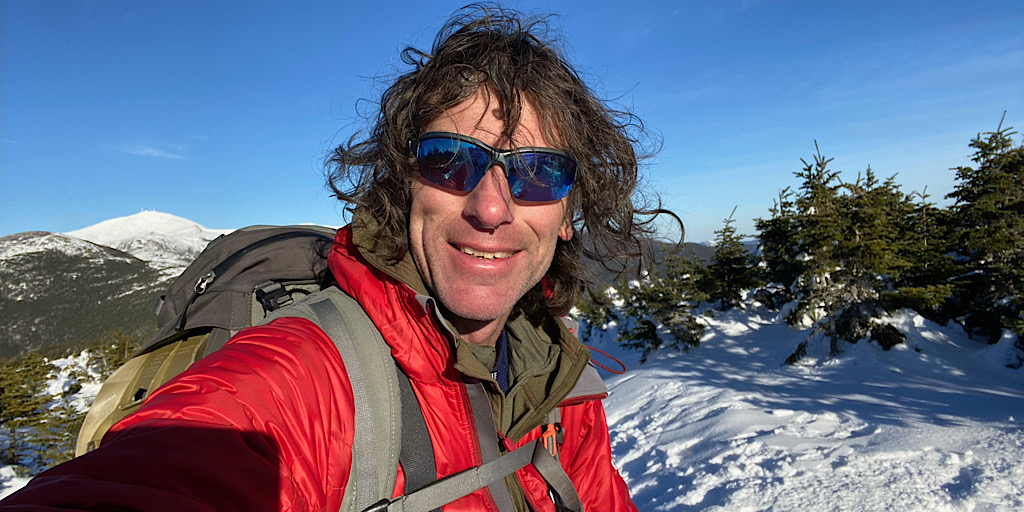 What a great adventure. A fine lead, Will. And to our guest: congratulations and thank you for choosing Redline Guiding!