A day of winter training plus mountaineering skills training and a guided experience on a winter Mt Washington goes a long way toward filling one's experience bank. It's akin to making a huge experiential deposit, perhaps bolstering a little-used account, or for some making a significant opening deposit. Going in inexperienced, coming out wiser, stronger, better than before. That's what a few hiking buddies did.
We won't get too wordy on you. We will bullet-point a few facts about this two-day experience, then we'll dive into the numerous (56) photos — each akin to 1000-words — offered up by Redline Guides Pat Ferland and Mike Maciel.
This was a full-on winter experience with a variety of conditions.
The majority of the initial team summited the mountain successfully.
The team was blessed with the weather — even witnessing an undercast.
Photos from Day One of Two
Redline Guiding Basecamp, Intervale & Whitehorse Ledge, North Conway, New Hampshire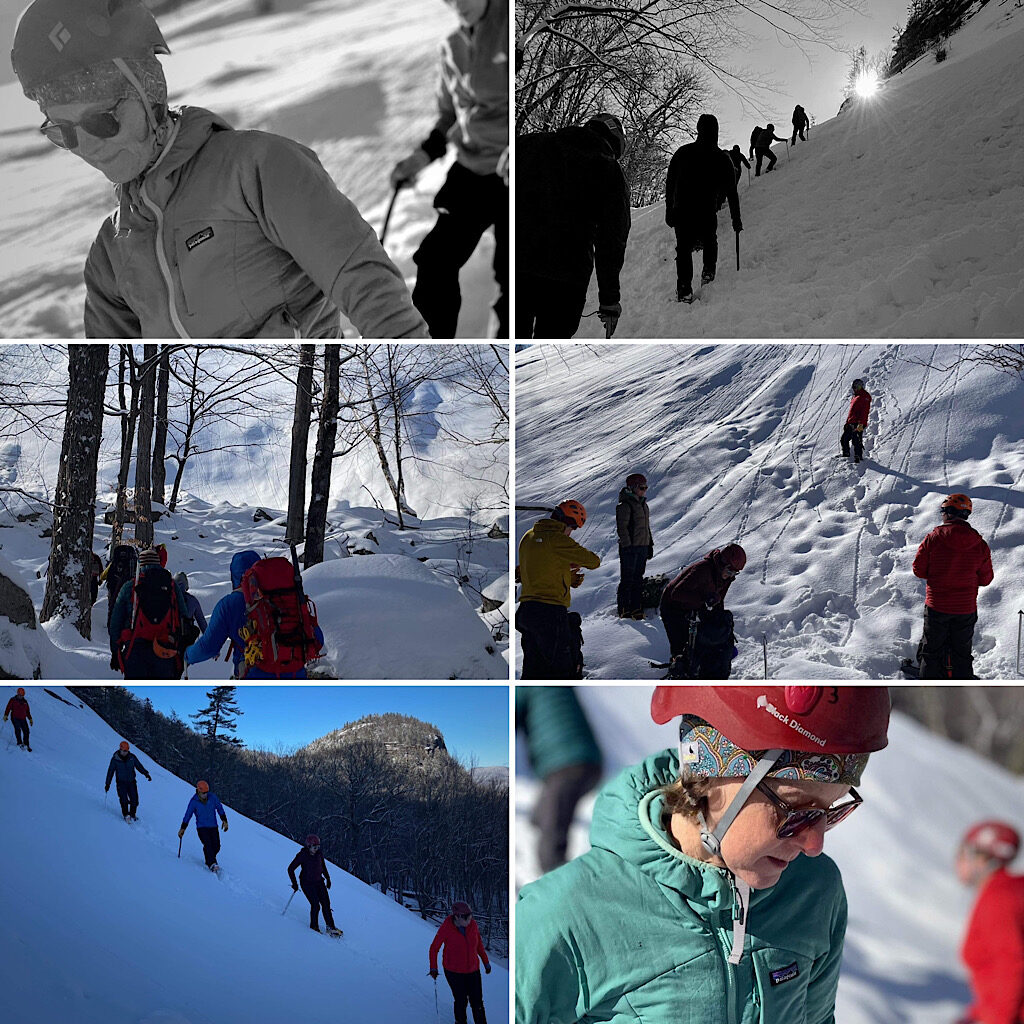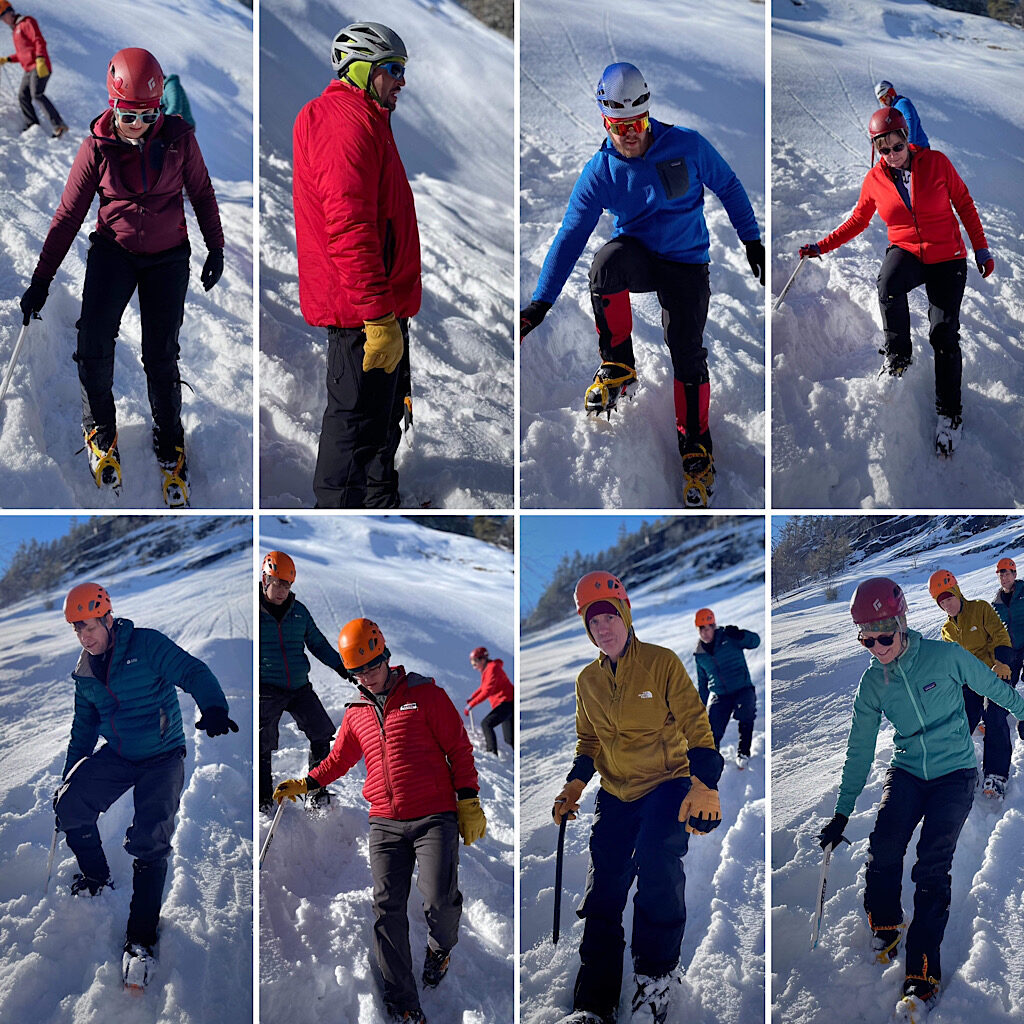 Photos from Day Two of Two
Mt Washington, Pinkhams Grant & Sargents Purchase, New Hampshire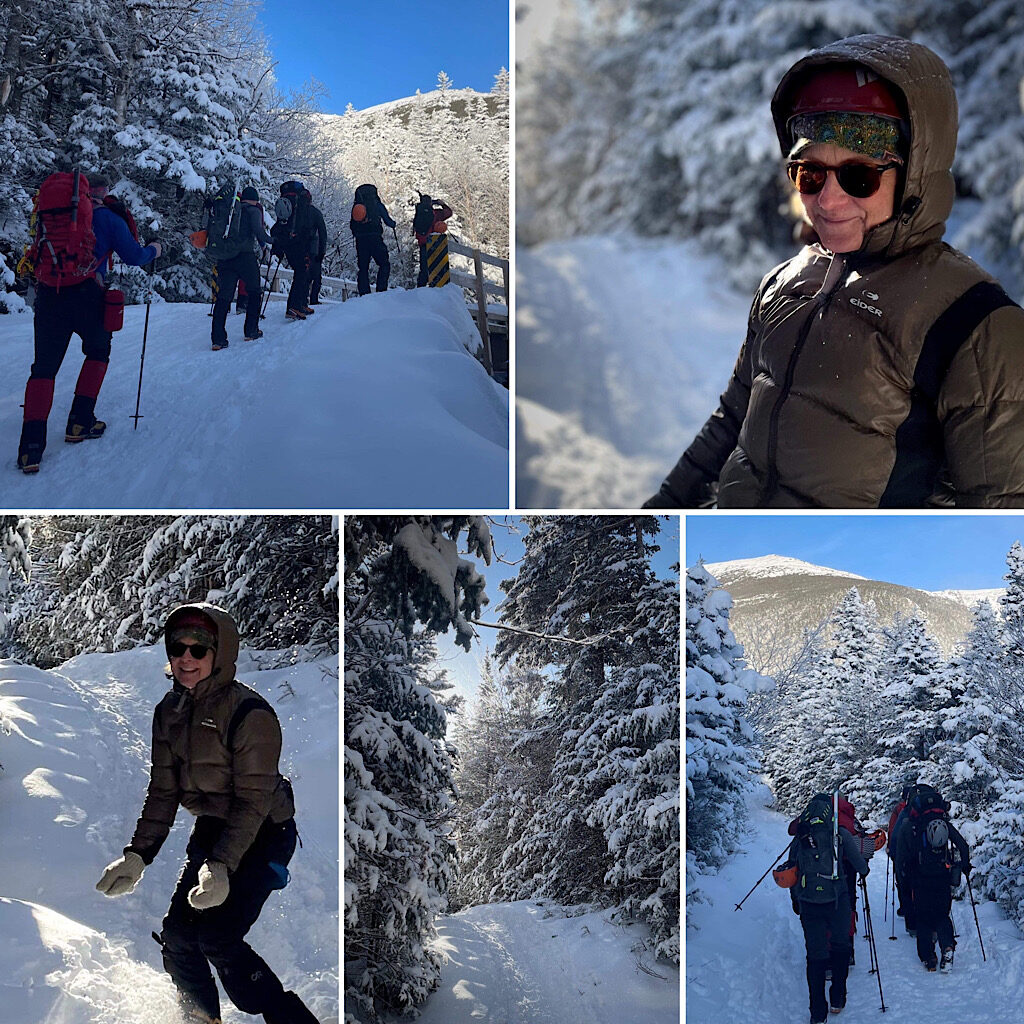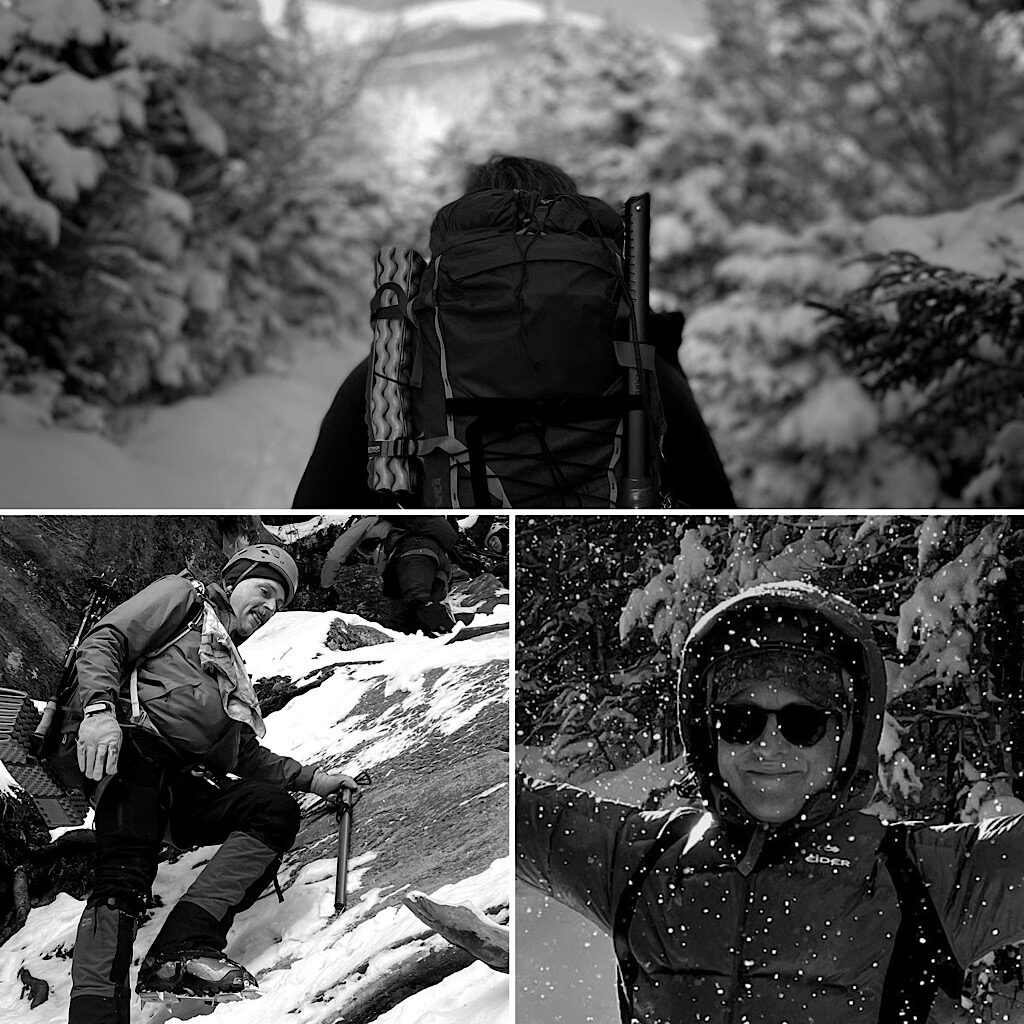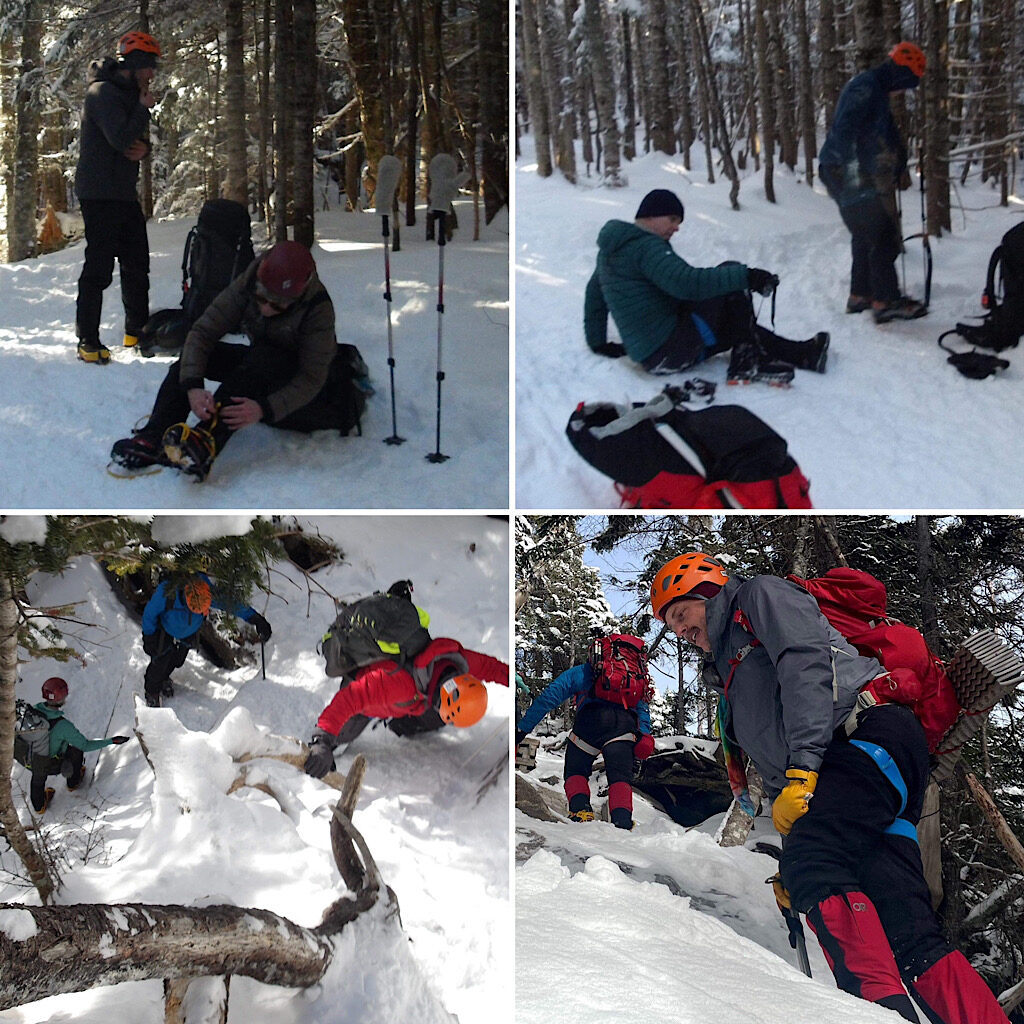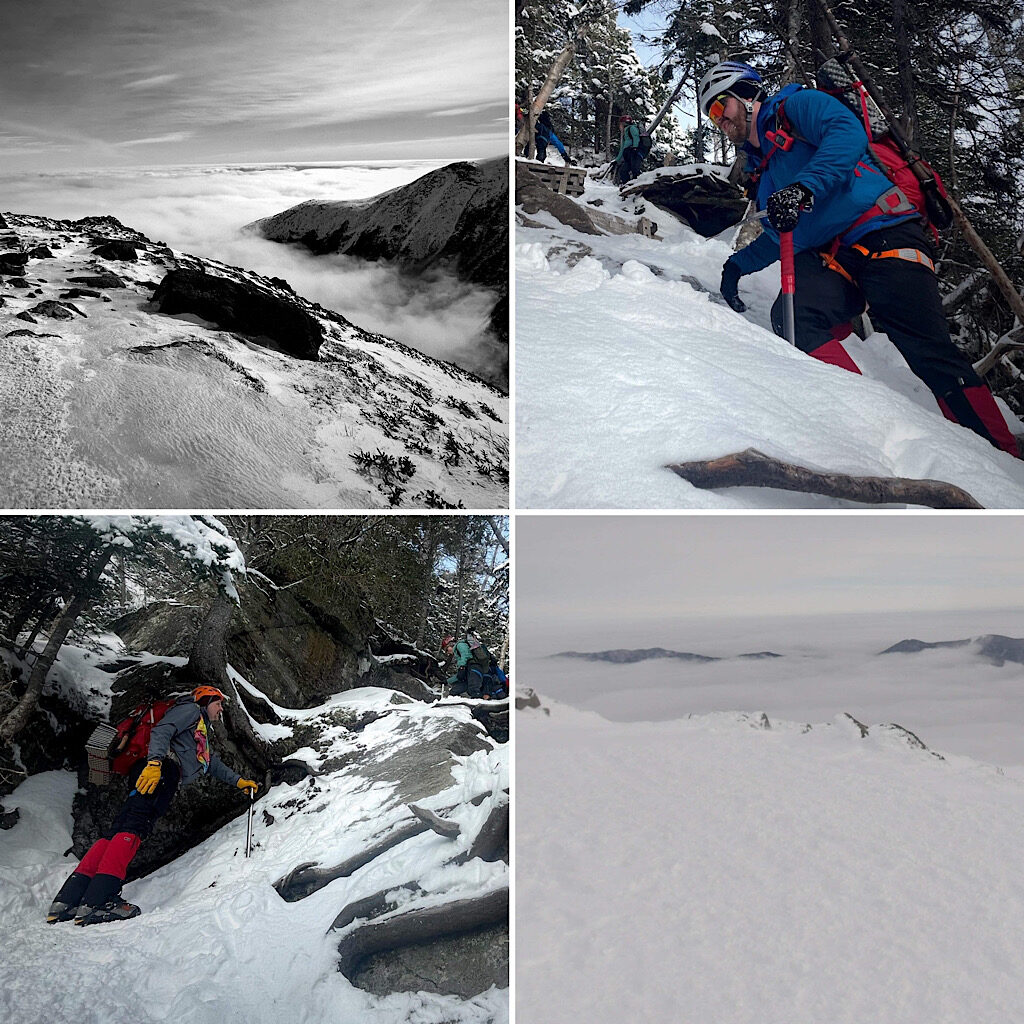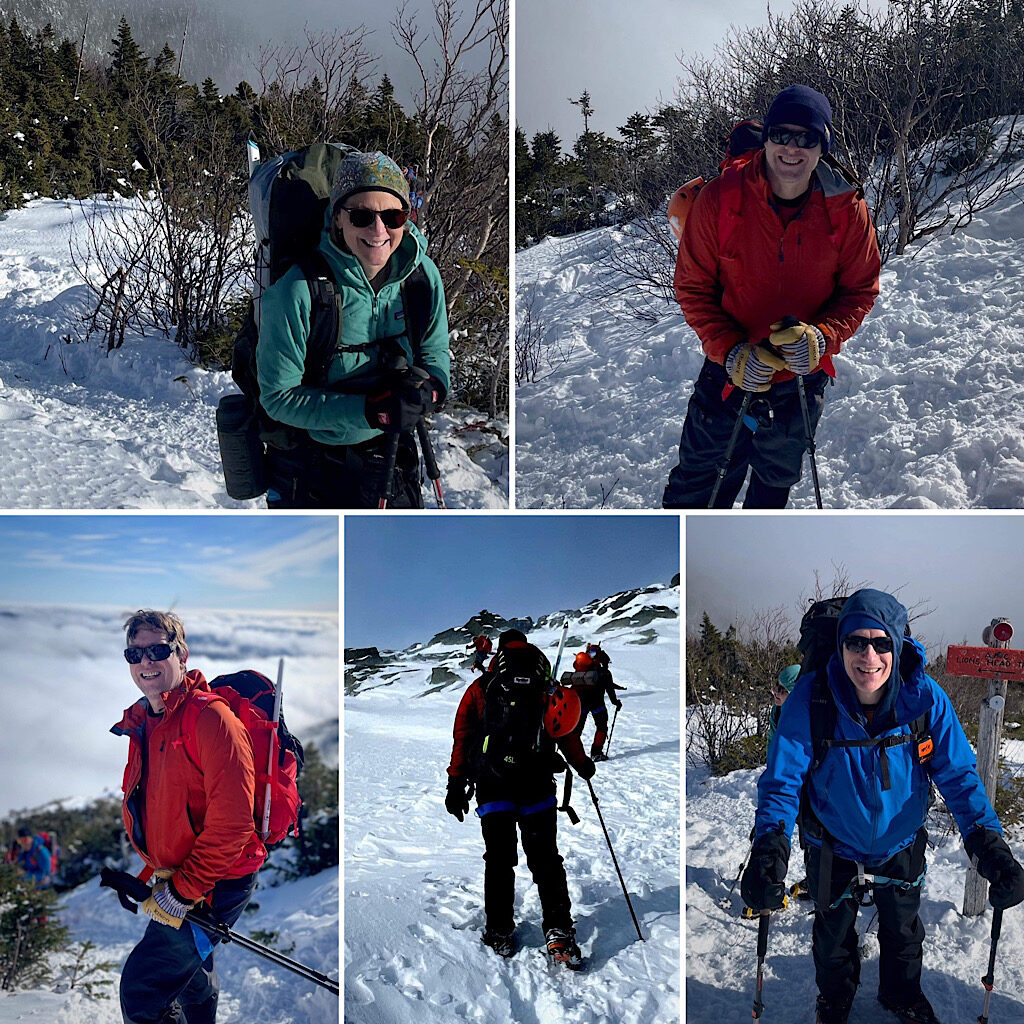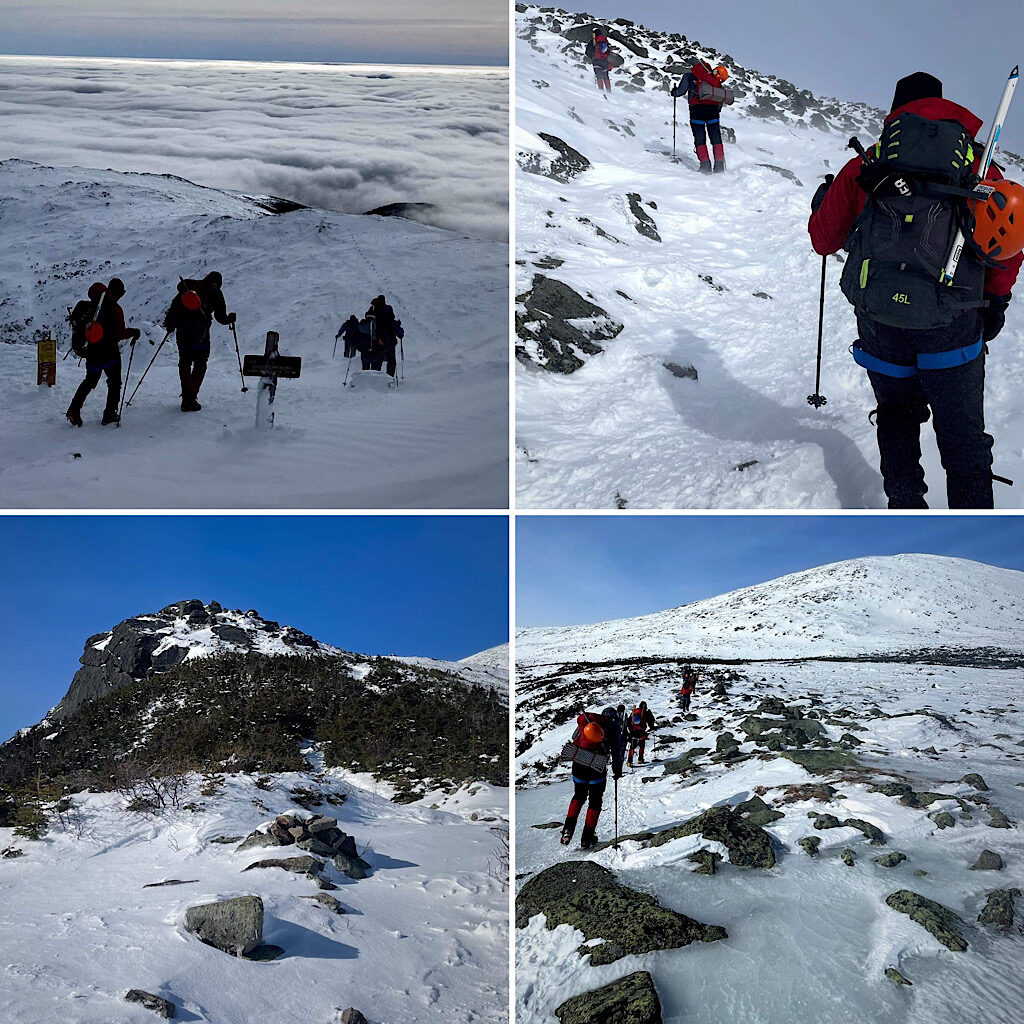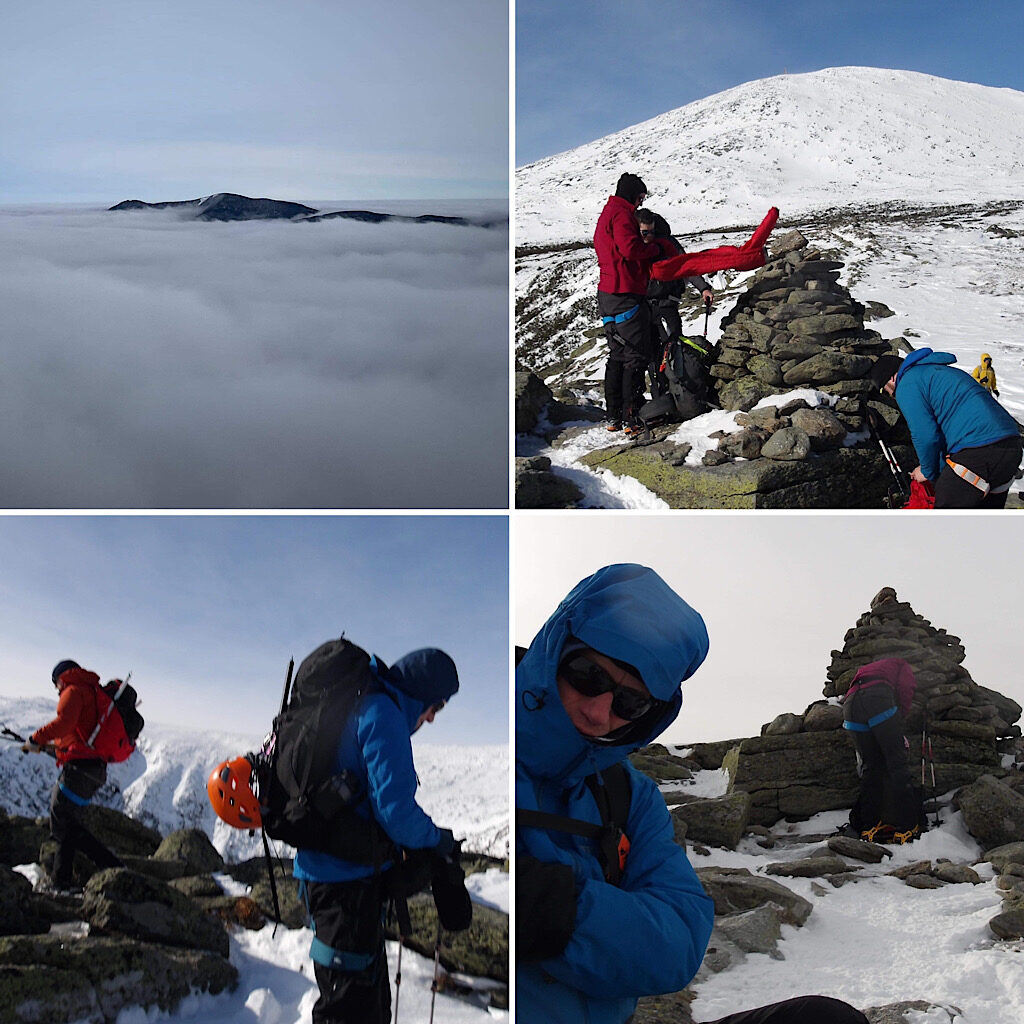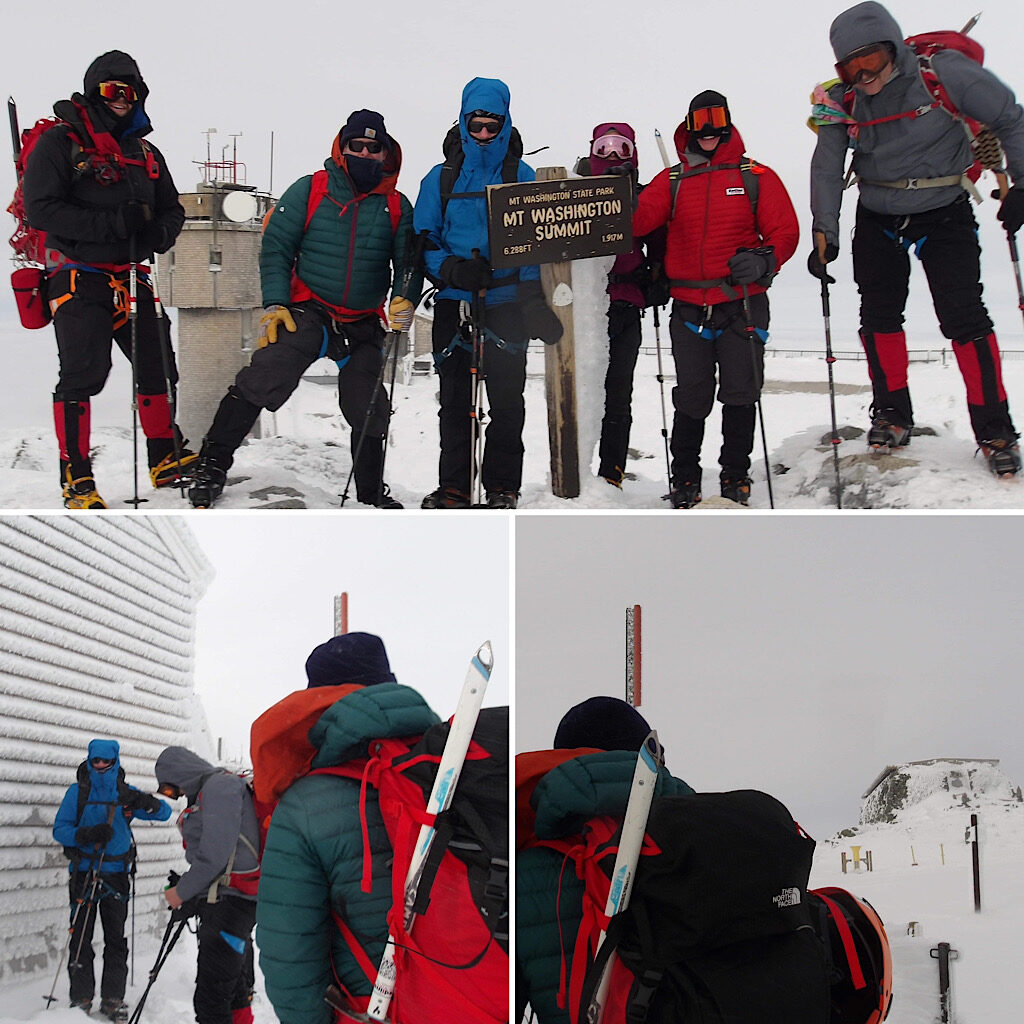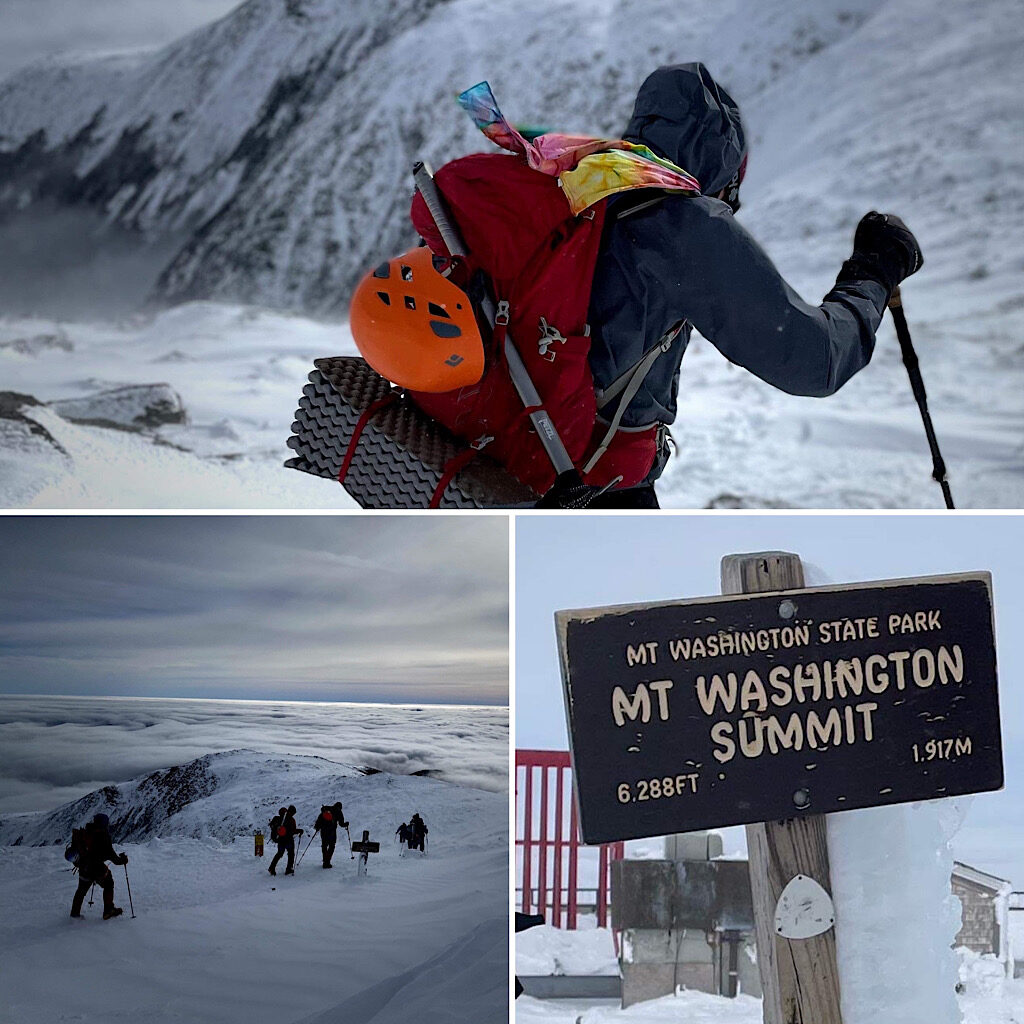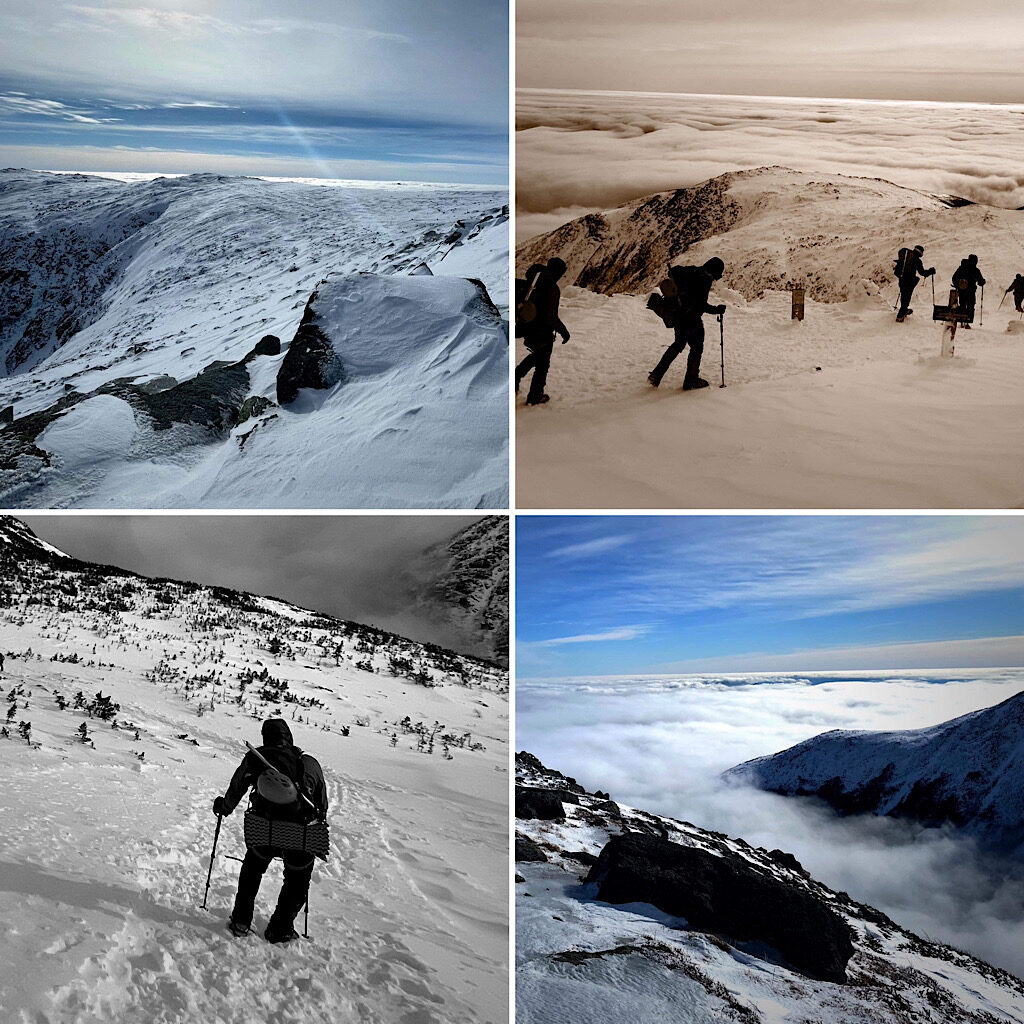 Great job to one and all. And to our students, thanks for choosing Redline Guiding!
Note: Yep, we know, the ordering of the photos isn't exactly spot on. We'll own it.