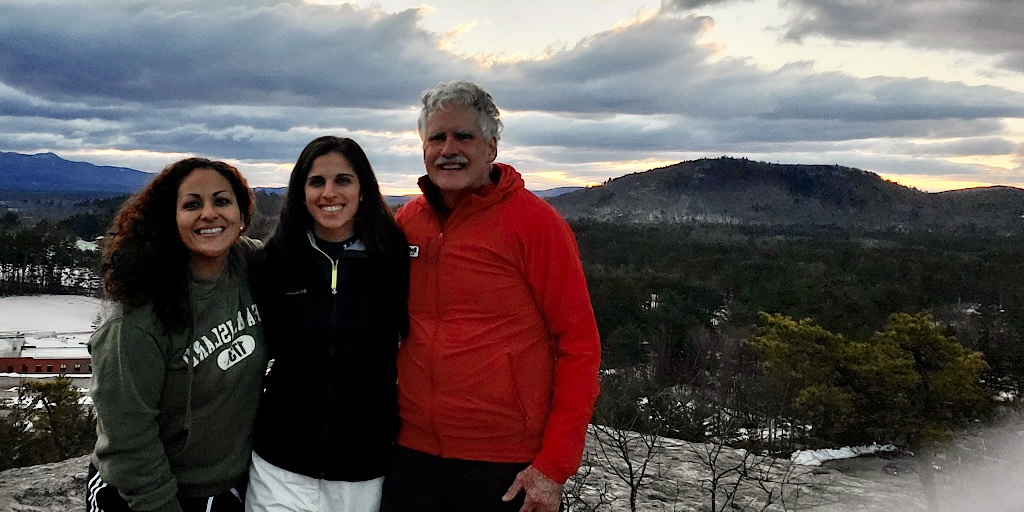 The original plan was to go snowshoeing with two guests from Massachusetts and to arrive at a nice location like a mountain summit, for example, in time to view the 4:17PM sunset. In the lead for this assignment was Redline Guide Tim Jones. With Tim — known by the team for his extensive planning and preparation — we tossed around several solid ideas. At least they were solid at the time. We were unaware then that we would be snow-challenged in the Mt Washington Valley at the start of the new year.
And if that wasn't problem enough, it looked like we could get some rain. The safe bet was to postpone our January 1st adventure to January 2nd, suggesting to our guests in the meantime a possible self-guided driving tour with stops at various waterfalls and such (this didn't happen owing to a lack of traction, but our guests did have some fun at Cranmore Mountain).
Due to the lack of snow down here we sought snow north of the Notches. Tim actually hiked a Mt Crescent in Randolph a day prior to look for good snow. It wasn't great. He ruled that mountain out and another he had in mind. Instead he decided on snowshoeing out of Dolly Copp as there was good snow there amid the dark conifers. Inasmuch Tim was able to provide our guests with a legitimate snowshoe experience.
But, you may be wondering, what about the sunset? It does get dark at Dolly Copp, but there's no sunset to be had there. That's okay, though, Tim had a plan. It looked like no matter what the snowshoeing hike and the sunset hike were going to have to be separate events. Tim decided on taking the pair to a small, rocky knob that he holds near and dear: Jockey Cap in Fryeburg.
You could say that Tim brought them from Copp to Cap where they viewed an epic. Well played, Tim.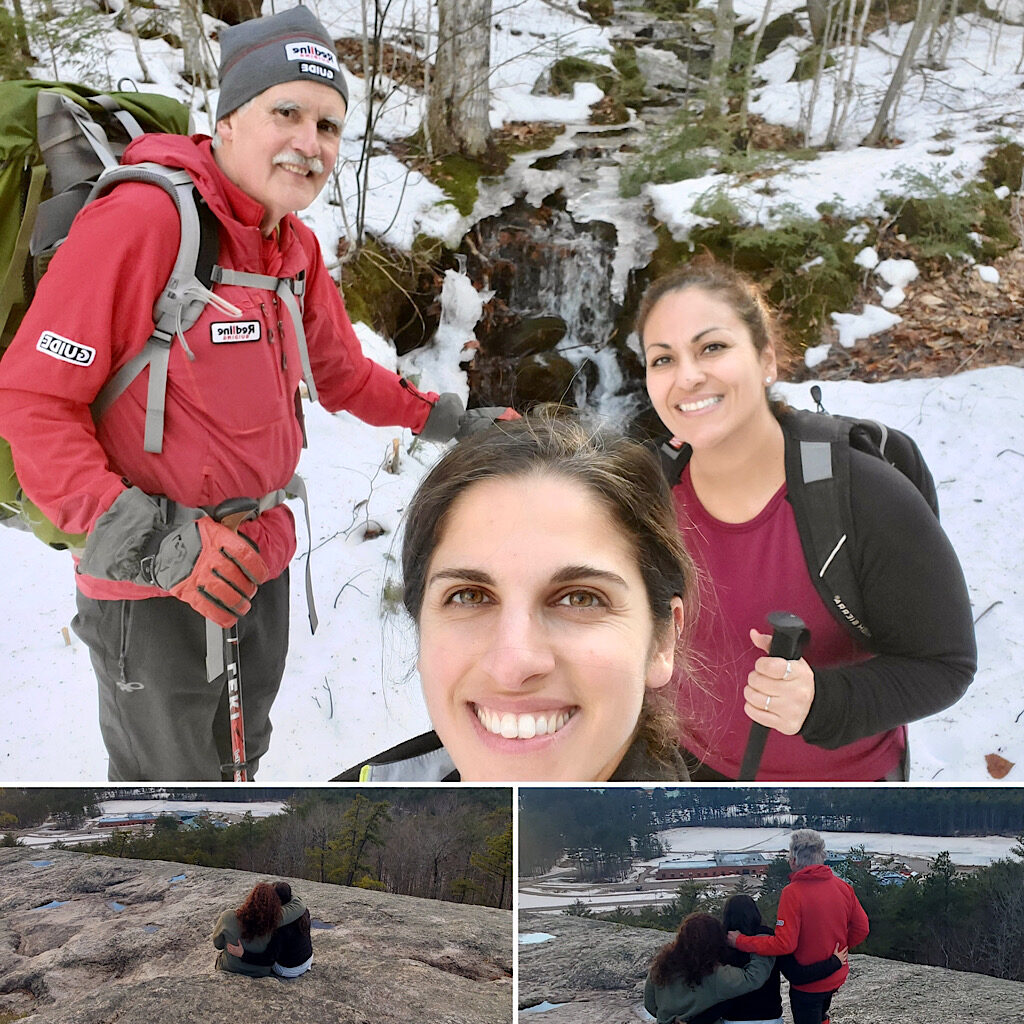 Great job, Tim and team. Thank you for adventuring with Redline Guiding!