With a name that has "Scar" in it you just know it's bad. You just know it's going to leave a mark. If not on your body, it'll quite possibly leave its impression on your mind or soul. As one of the only New England Hundred Highest peaks that still requires the hiker to actually bushwhack — instead of following a "herd" path made by the multitudes of hikers who've hiked it before. (Insert screeching brakes noise here!) Okay, that used to be true. Apparently someone got in there with orange paint and surveyor's tape. Fallen leaves obscuring a forming treadway was one of the biggest challenges. It's a tough hike, nonetheless, climbing upward through a thick forest. You could say that hiking it is a bit of a rite of passage, or used to be. One could even say it was a shakedown.
Scar Ridge (3780′) is accessed in myriad ways, but this trip, led (or accompanied might be more apt) by Redline Guide Ken Hodges, was via the most common way: the Loon Mountain Ski Area. The team ascended the standard compliment of ski trails then making their way into the woods. They passed at least one false route (a primrose path, we shall call it) and made their way up, directly to the summit. They knew they made it as it is marked with a canister — complete with little log book — but really, in our Wilderness Navigation class we joke that "if there's more up, then you're not there yet." For this team, there was no more up. They had arrived. Here are a few photos of their tour.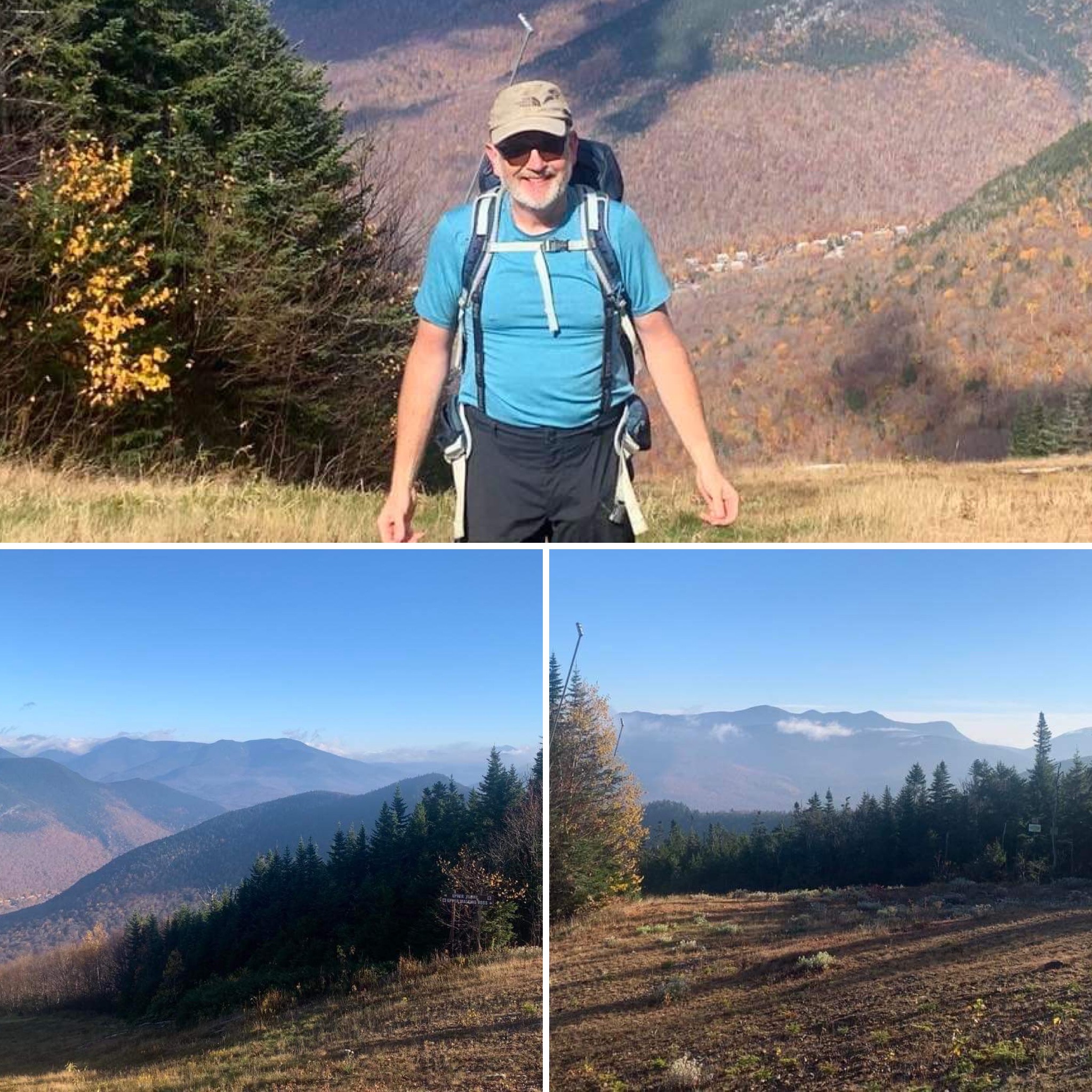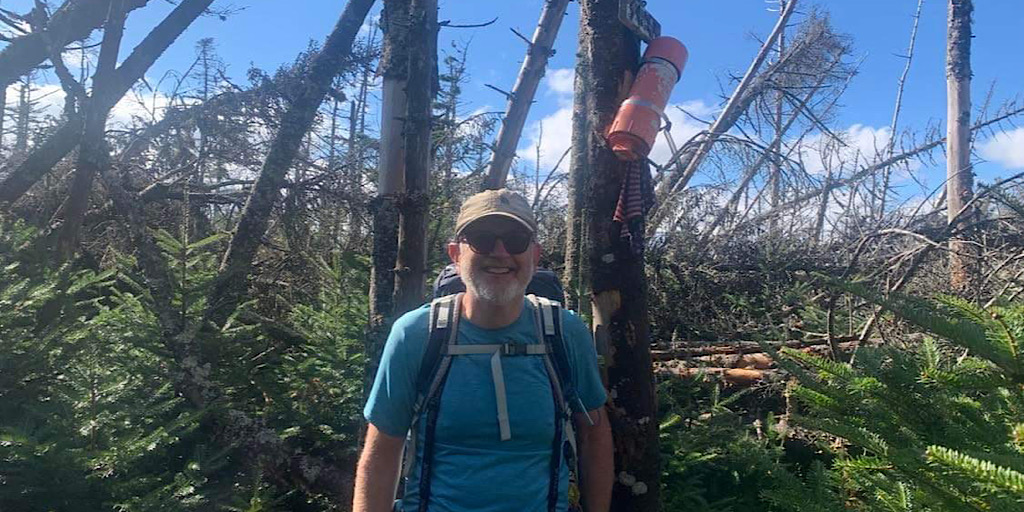 Great job, Team. Thanks for adventuring with Redline Guiding!