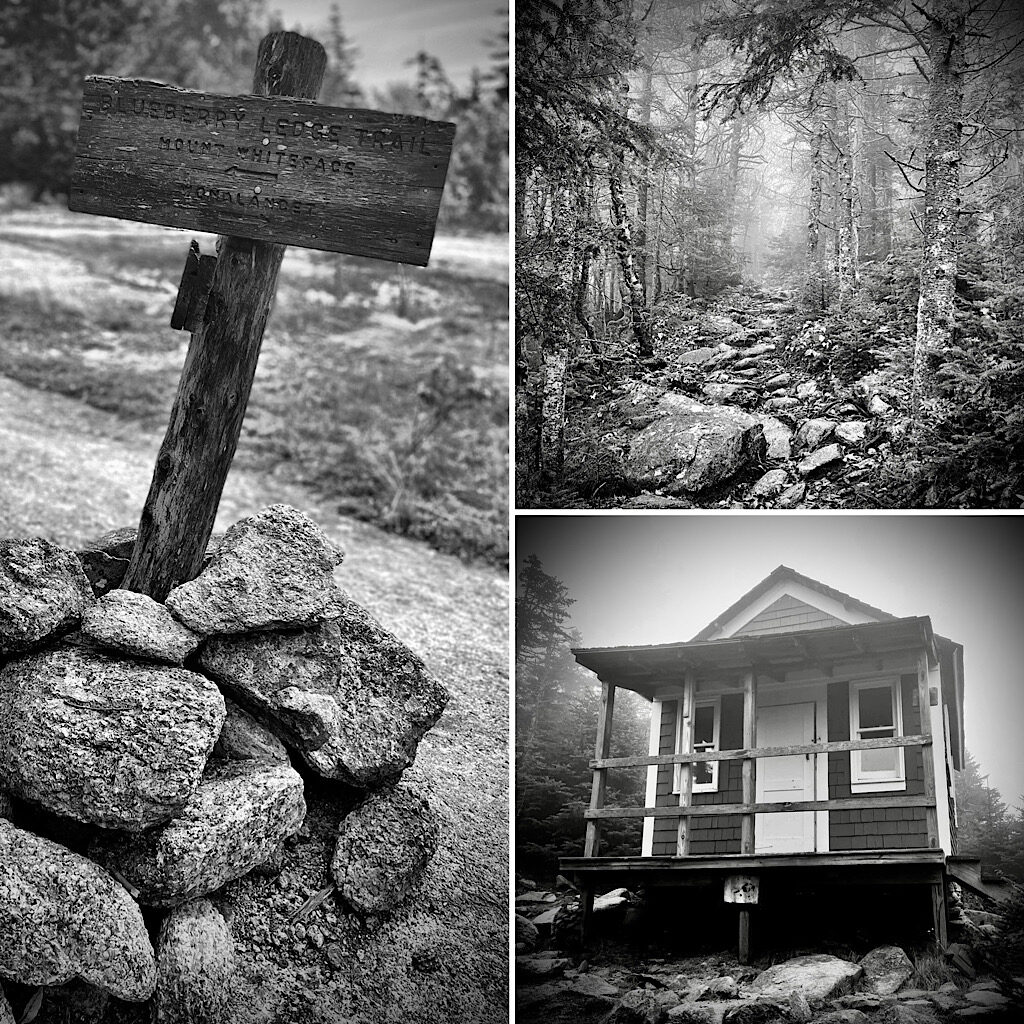 Most of the writing on this blog is penned by owner, Mike Cherim — weirdly talking about himself in the third person but he's getting used to it (look, he's doing it again). Every now and then, however, the guide on the trip being written about likes to jump in and share their perspective, in their words. That's how this post is going to play out. We made a video using the photos taken on the trip, but the bulk of the content, below, was written by Redline Guide Mike Maciel. We hope you enjoy both.


As a guide, I think we wear a lot of different hats. Depending on the guest and depending on the day we can be a companion, teacher, coach, motivator, navigator, porter, safety blanket, weather correspondent, photographer, etc. (Now adding a writer's hat to the collection.)

For this many-time returning guest, though, I consider myself to be his insurance policy. You see he was hiking the 4000 footers just fine on his own, until one day he had a spill and got pretty banged up. His family very quickly laid down the law and said no more solo hiking… and that's where we came in. Now they hook him up with Redline gift cards for his birthday and Christmas. We've been plugging away at his 48 with him for a few years now, and we've even taken his son and grandsons out for a little backpacking adventure. He knows what he's doing, he has quality gear, I'm mostly there in case something goes wrong.

He and I have spent enough time together for me to consider him a friend. So when our plans for a 4-day Pemi Loop got mixed up with a questionable tropical storm-ish weather pattern we pivoted instead to a series of day hikes. There was an issue, though. Because we were supposed to be in the woods, he had no place to stay, so we decided to take in a stray for the week. We jokingly called it the Emperor's package and don't ask, because you can't afford it!

As for the hikes we got plenty of windshield time, knocking off the northernmost 4K (Cabot) and the two southernmost 4Ks (Whiteface & Passaconaway). This gets our guest up to 34 of 48!

Cabot was moody, which made for some nice black and white shots and a quick lunch in the cabin for a break from the wind. He was disappointed we didn't see a moose on the drive in, but there were plenty of turkeys.

The next day he did a great job negotiating the Blueberry Ledge Trail up Whiteface (his 5th time on a T-25 trail). We had lunch on the warm rocks of the outlook and then made our way slow and steady over to Passaconaway. The day ended by headlamp, which is always funny when the trail ends up being in someone's backyard. On the way home he treated me to a nice dinner at Walter's Basin (food tips are always appreciated, this job makes me hungry!).

There was talk of a potential attempt on Owl's Head but we eventually concluded over a leisurely breakfast the next morning that he would start his long trek home.

Overall we got him three more summits for a total of 34/48. It wasn't the mighty Pemi, but you gotta touch them all at some point anyway. —Mike Maciel
Great job, team. Congratulations to our guest, and thank you for adventuring with Redline Guiding!