Another week of working the wilds has been completed and again we're overwhelmed trying to convey the stories behind the trips. Thus, like our last post, this will be more or less just a re-cap of the events. Details will have to be limited. In any case, however, our hats go off to both our incredible Redline Guides and our awesome guests. So, without further ado, let's spin back the clock a bit.
In This Post

Done with Vermont
We mentioned in that last post that Redline Guide Arlette Laan was in Vermont helping our oft-returing guest Debby "Bear Repellent" Roberts finish up that state. Well, that is finally done, completed with three day hikes. Debby is just about done with the entire AT. Later this month we know she plans to cross the finish line in Tennessee — she has about 27 miles to go. We hope to pass this news onto our readers after it's done! In the meantime we wish Debby the best of luck! Maybe this time you can see a bear (at a distance).

Meanwhile on Mt Washington
Back in New Hampshire Redline Guide Pat Ferland was showing two guests the finer side of Mt Washington. His team ascended the west side of the mountain via the Ammonoosuc Ravine Trail, bagging New England's tallest peak (Mt Washington), then back down via the Jewell Trail. Our guests, not used to this terrain, were not a fan of our rocks, but as the trail mellowed on descent, things got better. Plus, you have to know in your heart that they were totally digging life in the tough yet tender alpine zone, despite the rocks.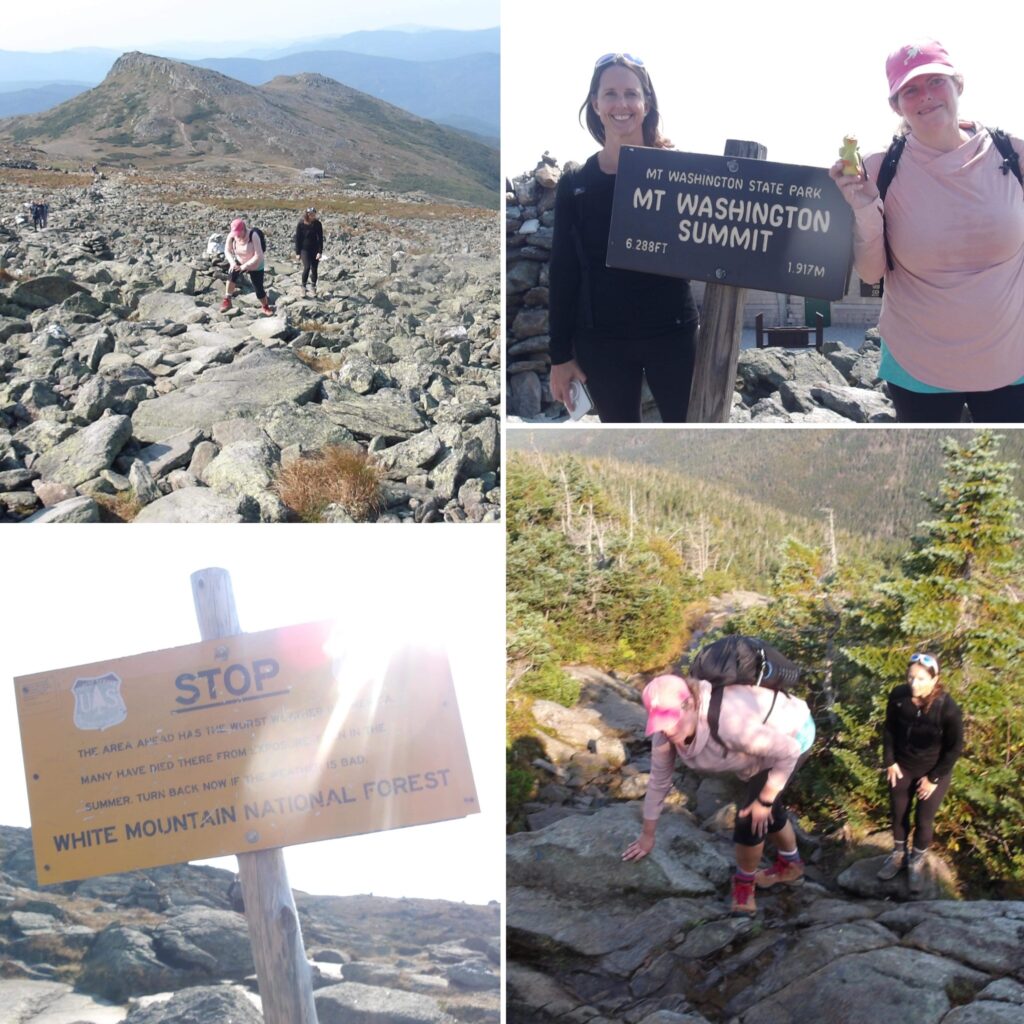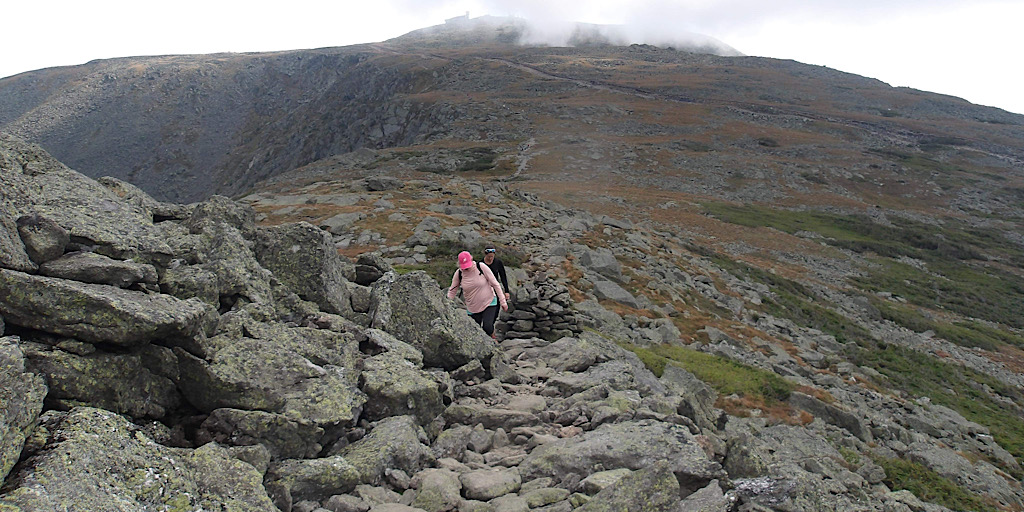 More Hiking in Vermont
Since Redline Guide Arlette Laan was already in Vermont, it seemed like a natural decision to have her take one guest on a Camel's Hump hike… since we were in the neighborhood and all that jazz. So she did, the Green Mountains showing them the goods, then offering them up as the mountain yielded its peak to the duo. What a glorious day to be up there, viewing the Long Trail in both directions.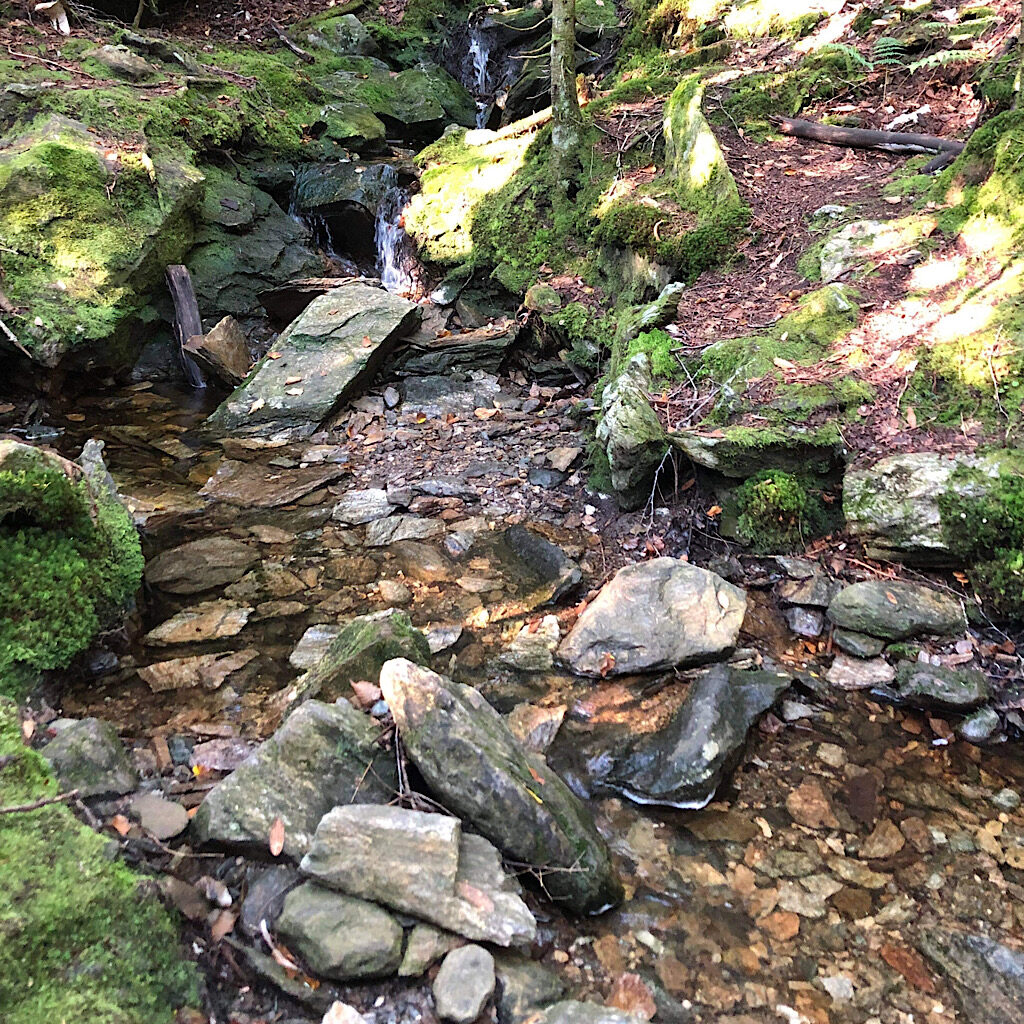 Then There's Franconia Ridge
While all this is going on, again close to home zipping back to New Hampshire, Redline Guide Howard Aronson was on the job taking two guests, one returning to us from Minnesota, and another, the first fellow's friend, from Massachusetts, on a hike along the Franconia Ridge. The team had their challenges along the way, one guest dealing with some cramping going up Falling Waters Trail, but in the end they took on and won over four peaks — two of them counting for the list — and got down safely. Howard helping our guests manage.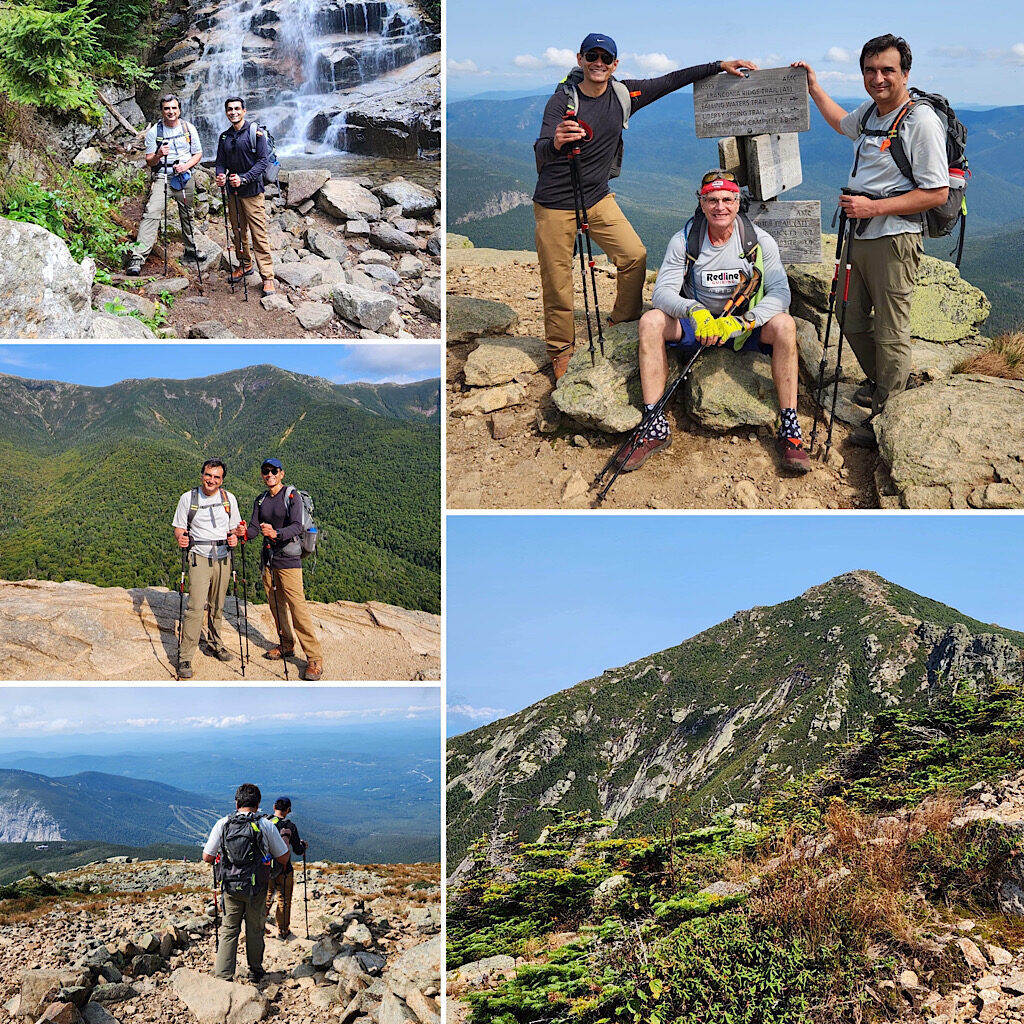 Adding, One Mahoosuc Traverse
They say the toughest mile on the A.T. is through the slick and (massively) bouldery Mahoosuc Notch — though some will argue it's the most fun. Obviously it's subjective. In any case, if that one mile isn't enough, hiking the other 31 miles of the Mahoosuc Range in New Hampshire and Maine will probably satisfy most everyone looking for an epic. That's what one returning guest wanted. But not as a 3-5 day backpack. She wanted the single day Mahoosuc traverse. 32 tough miles through some of the most beautiful and rugged non-wilderness country around. On lead for this trip was Redline Guide Dominic Torro. He crushed it, they both did, but the time it took did end up being more than expected ringing in at about 28 hours giving the team not just one but two sunrises.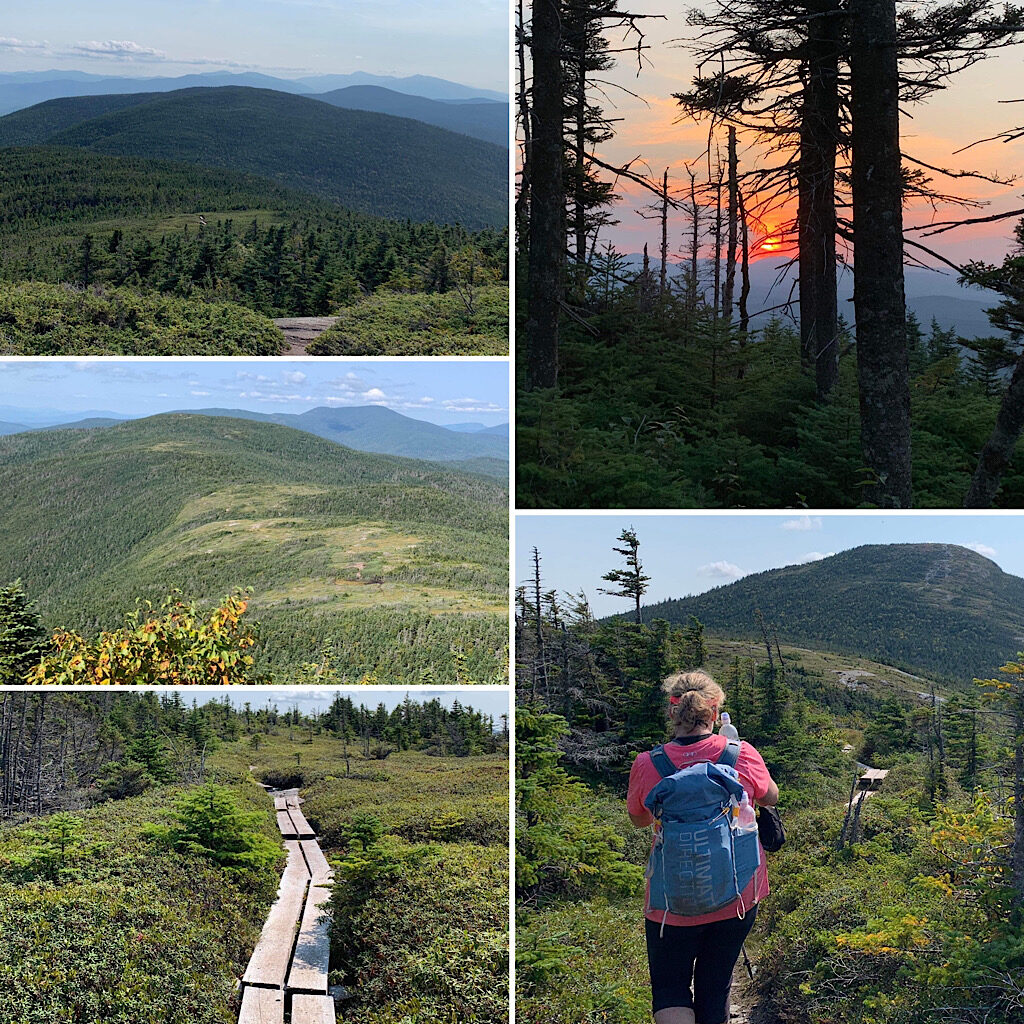 (Adding some more… a person can take a lot of photos in 28 hours.)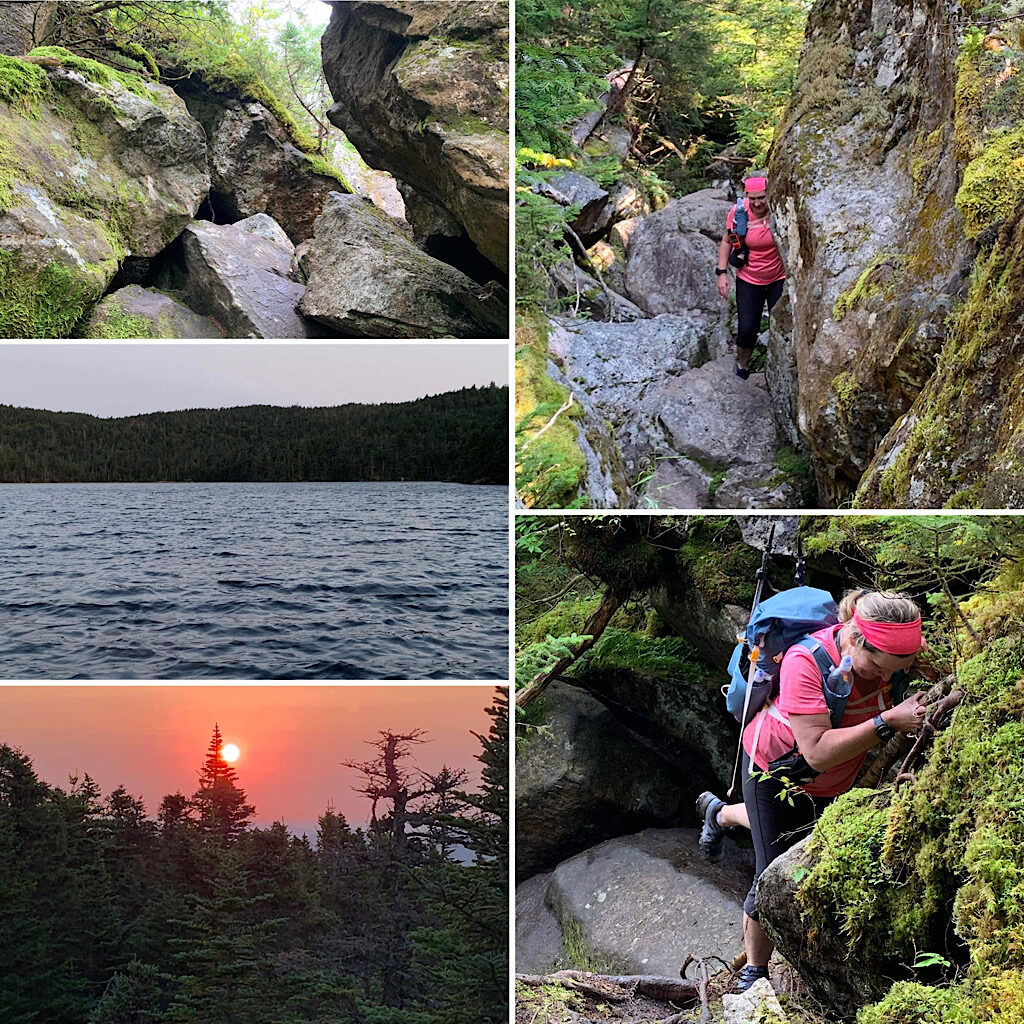 Moments on Moosilauke
Redline Guide Howard Aronson was working a double this past weekend. The first trip, mentioned above, was on Franconia Ridge. His second gig was to lead one person on a NH 4k. This was her 13th (we think), and may want to have Howard's company on a few more. We are certainly happy to help. We assist many people working in their lists like the 4000-footers, and of course the 52 With A View. This tour was a classic on Mt Moosilauke. The team went up Gorge Brook, then made the Carriage Road to Snapper loop. It was a great choice on Howard's part.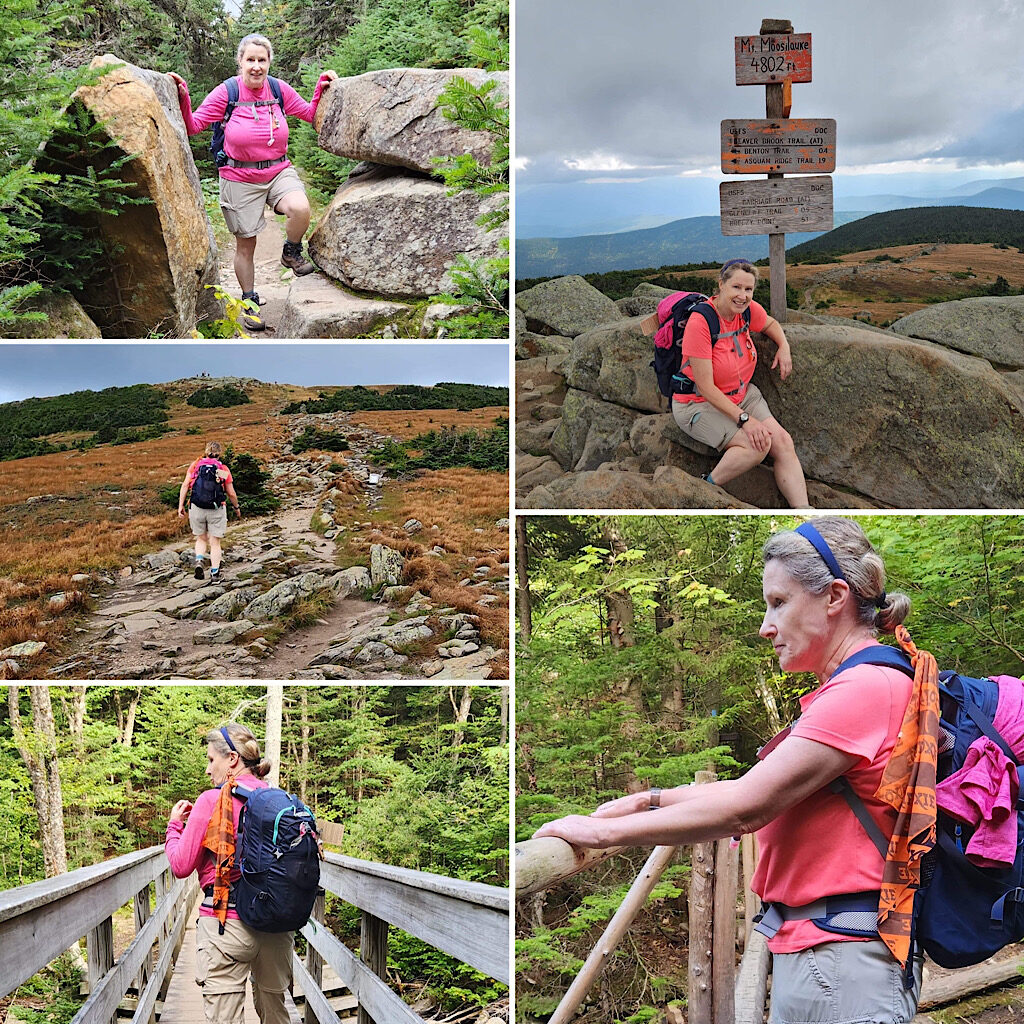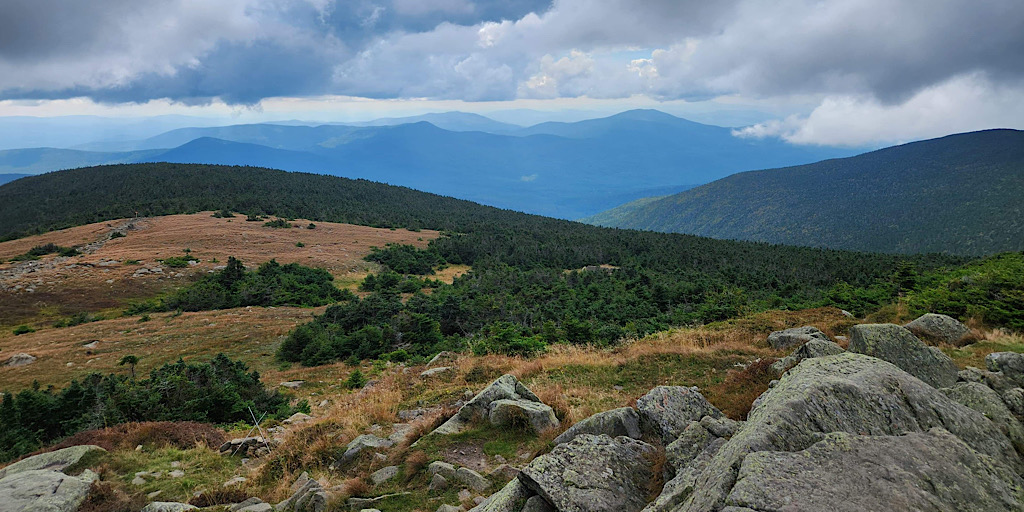 Fungisolation
One may meter their mountain moments by the mushrooms they encounter. In such a case, this trip led by Redline Guide Phoebe Seltzer amounted to a metric mountain of metered mushroom moments. She came up with the heading above. It's apt. She also added this:
We kept joking that you would ask why it took so long and we would be like: we took 4 extra hours taking pics of shrooms. —Phoebe

The trip was with a many-time returning guest working on her 48. This one, Mt Isolation, being her 39th. That means only 9 to go!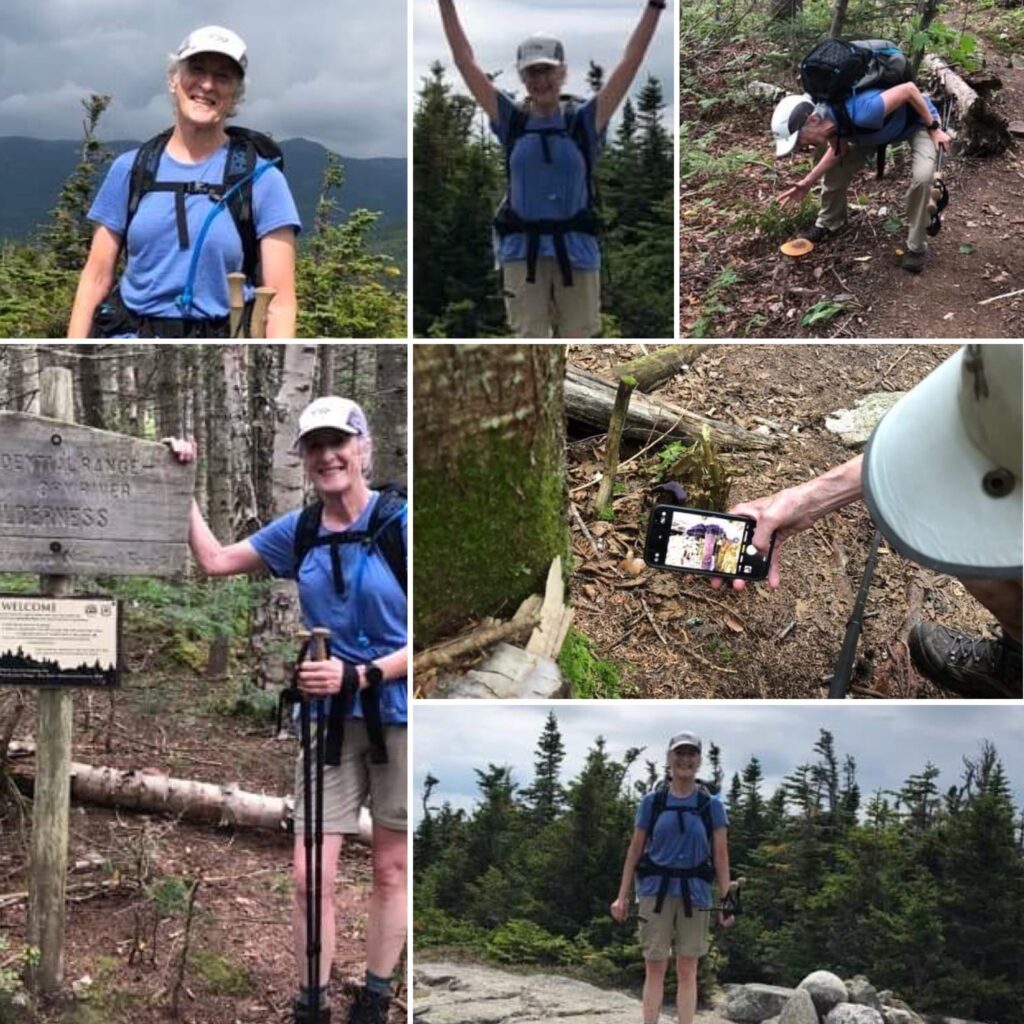 (Um, we had to show off some mushrooms, right?!)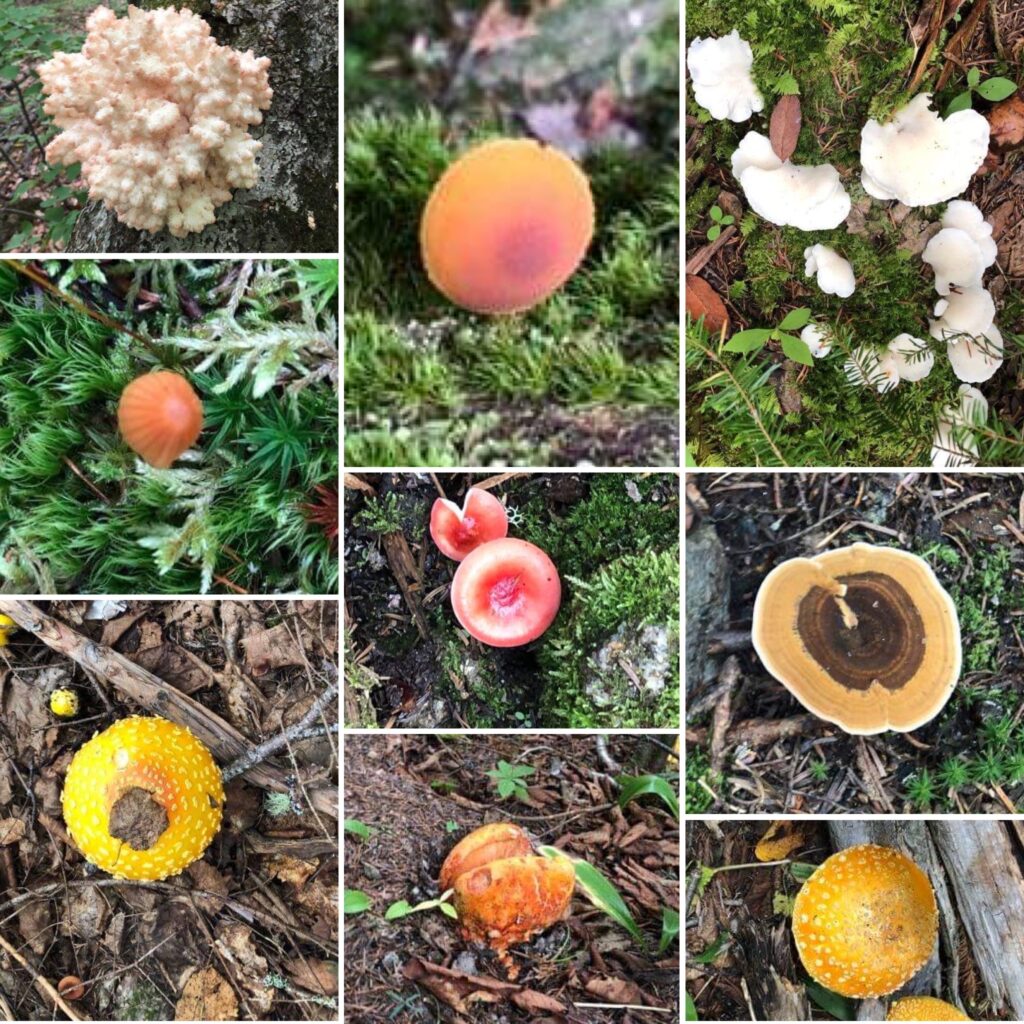 To everyone, guides and guests, well done, and to some congratulations. Thanks for adventuring with us!