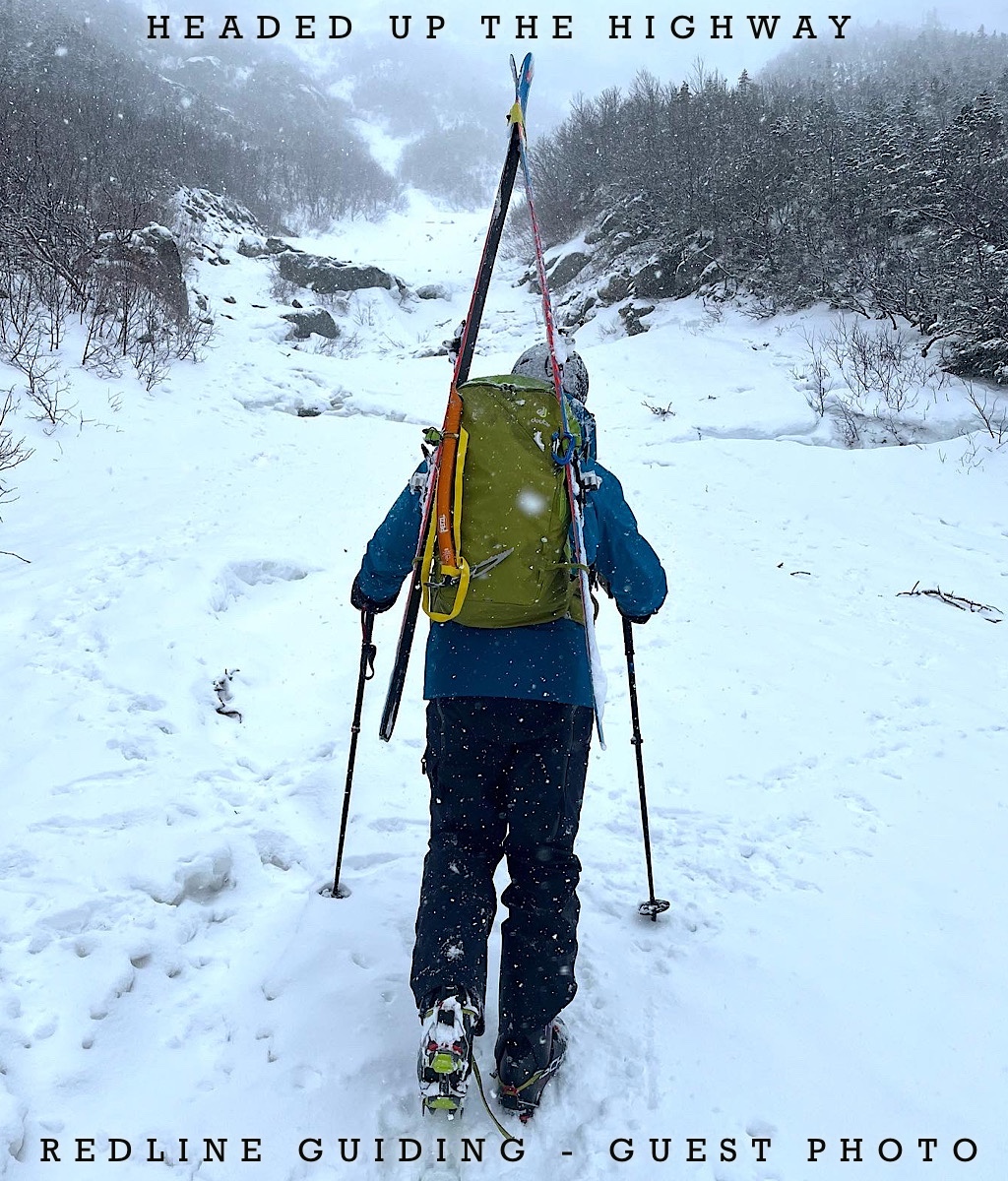 We aren't ones to give up on a season easily. Especially winter in New Hampshire. What the heck happened? Nature's been holding out. So we won't give up quite yet, but we'd encourage you all to get after it, too, while you can. Thanks to some snow, we got a chance to enjoy another week of Nordic and alpine skiing and there's still some ice to climb, and on Mt Washington, of course, it's still winter, but the heat's a-coming. And of course it'll soon be time to harvest the corn… right skiers?
As we've been doing this year, here's another compilation video using media provided by Redline Guides Mike Cherim, Pat Ferland, Will Murphy, Ryan McGuire, and Phoebe Seltzer with some guest stills added to the pot.
Great job, everyone! Thank you for choosing Redline Guiding.