It's getting to be that time of year: Spring, a whole new season of hazards to contend with. A time of year when staying dry is a real challenge thanks to all the various forms of water out there. And crossings… oh, my. That ice cold and sometimes turbid spring snow melt rushing toward the sea — standing between us and our next 4000-footer or 52 With-A-View peak. It's on this last point that we are going to focus on: "water crossings." To be clear, we mean crossing rivers and streams. Here are some water crossing considerations. Some "pro tips."
1. Icy Rock Hazards
Watch for spring ice when rockhopping. A film of gin-clear "black ice" can form on otherwise good rocks to cross on. Knowing the science of rockhopping helps, but use light traction and trekking poles to better the odds of success.

2. Again, Use Trekking Poles
As noted above, crossing rivers in this season requires good balance. Even when using other methods like fording. Trekking poles will help, though you need to keep your hands free for them. Securely pack your boots, if applicable.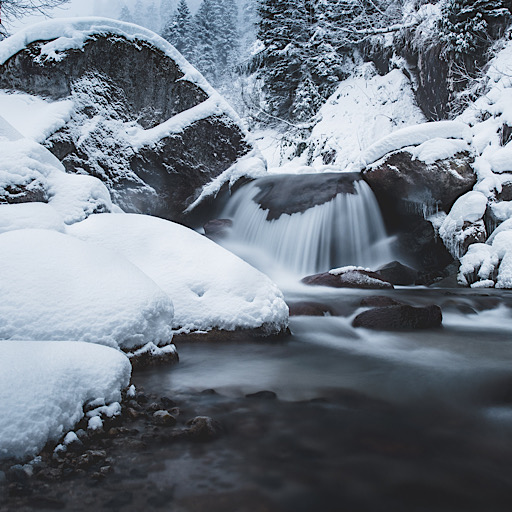 3. Varying Water Levels
Water levels are usually lower in the morning. Go then. If it's questionable in the morning, and you're returning the same way, know that it'll likely worsen due to solar gain and snow-melt as the day wears on. Try to imagine this ahead of time.

4. Weakening Snow Bridges
Snow bridges are usually firmer in the morning. Go then. If relying on a snow bridge, try to imagine crossing the same water body without it. It could disappear later in the day trapping you on the wrong side. Crossing bridges on skis or snowshoes is advisable.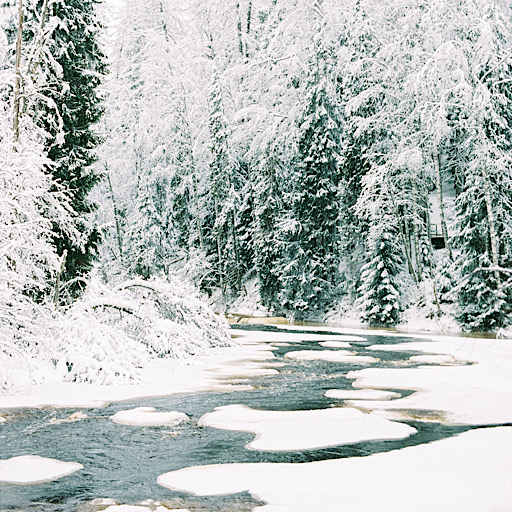 5. Rain Danger
Spring rains worsen the problem. Making a spring crossing when it's raining, especially when coupled with spring snow-melt, is dangerous. The levels can quickly become unsafe: as a rule, water rushing above the knees should be avoided.

6. If Wading Through
The water will be like ice. The crossing must be quick and sure as it will likely be very painful. Plan well so you can dry yourself and change back into dry socks and boots on the other side. Know fording methods like facing into the flow or using your team.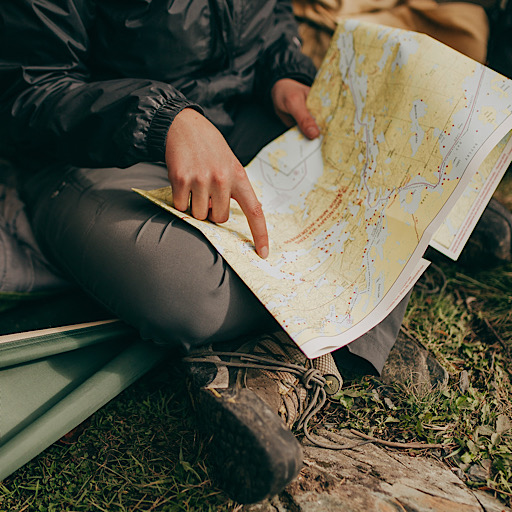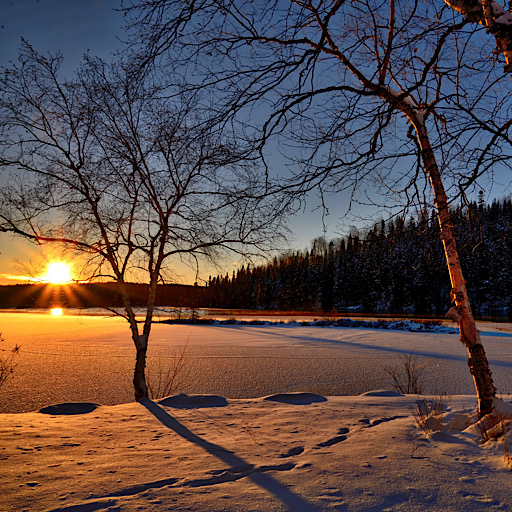 7. Packs Are Life Death Jackets
If one falls while wearing a pack on their back, they will land or immediately turn to the face down position if the water is deep enough. Unbuckling the hip belt and sternum strap in advance will help with escaping this. Do note, however, this may affect balance.

8. What Lies Downstream
Downstream hazards like an ice shelf covering the water creating a void could be a place of entrapment if one slips and washes downstream. Think about this before making that crossing. Entrapment is a deadly horror to avoid.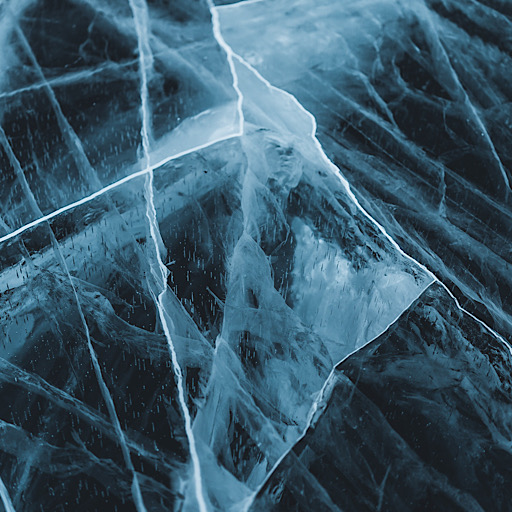 9. Staying Dry's in the Bag?
Using bags will yield varying results, at least that is our take, but some do swear by wearing plastic trash compactor bags over their feet, and taping them in place like boots to go hands-free. But you might want to tread lightly in stocking feet.

10. Trying Other Methods
Dry- and wetsuit booties, puke bags and Crocs, rubber boots, or hip- even chest-waders. All are options but they introduce the danger of filling with water if one falls while wearing such items. Know the dangers! Plus they can be heavy/bulky.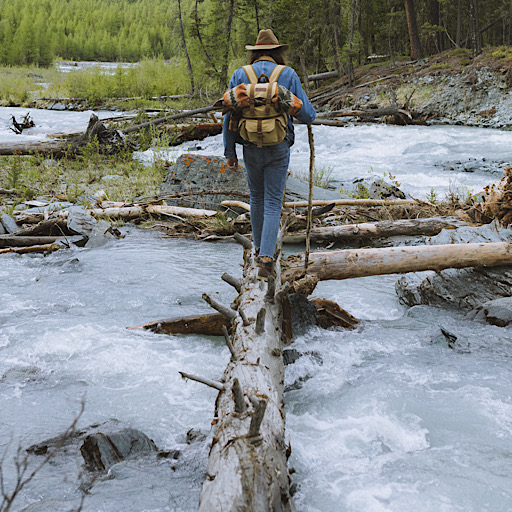 11. Other Bodies of Water
If it's actually a pond, go around. We mean this in jest, hoping to elicit a smile… but we're only kidding half way. The serious message is to avoid the outflow end of the pond as this area will be potentially wetter. And don't cross the ice. And, now, to nag…

12. Don't Cross the Ice
In the spring ice is best avoided, both ponds and streams. If one does have to cross river ice, ensure all eyes on them for safety, and maybe belay them with rope. Also try to distribute the weight over the widest area possible with skis or snowshoes.

Bonus Tip: And Of Course, There's Always this Option to Consider: Don't Do It!
Sometimes the best answer is to try another time. A time when it's dry, when it's easy and not so dangerous. A time when water levels and flow rates are ebbing and not flooding. Hikers in the know comprehend and often repeat the phrase that suggests the mountain will always be there for another day, But that deadly torrent of water between them and their goals won't be. It will dissipate and reduce in as little as a few hours in some cases. Most of the time common sense will tell us when it's appropriate to try, but if you're new to hiking, if you lack this experience and just aren't sure, do some research online or pick up a book or map, avoid trails with significant crossings. And in the spring, know that even small, normally innocuous hops across a tiny trickle can end up being so much more so wait on those, too. Like the mountain, your goals and the trails will be there for another day. The floods not so much.
To learn more about water crossings, we offer a class. To learn more about the other dangers of spring, check out this article.