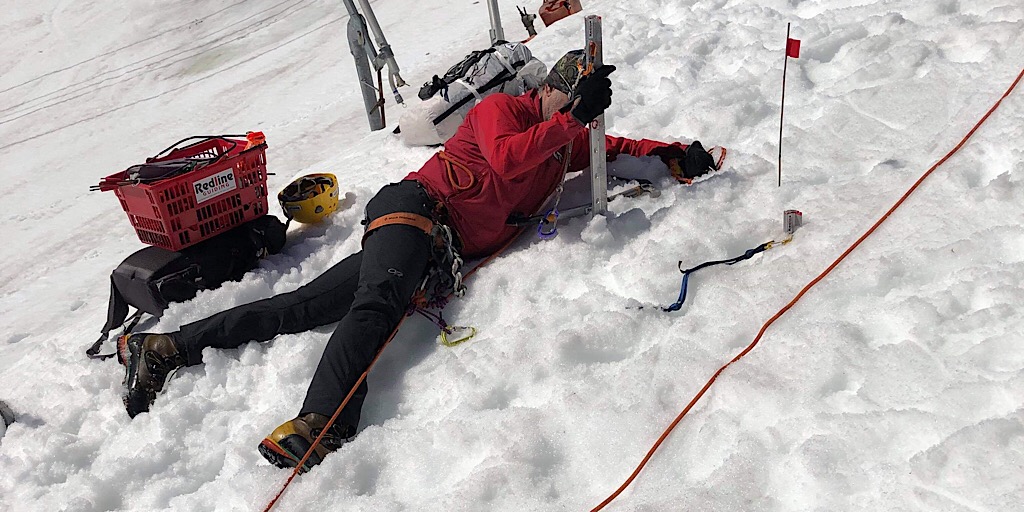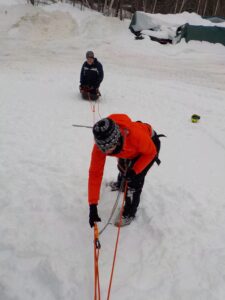 Do you have plans to climb a big glaciated peak this year? If yes, this special joinable Two-Day Glacier Skills/Crevasse Rescue course is for you. These skills, like many we use in the mountains, are highly perishable. If not put to use regularly, you can lose them. So whether this is your first time or you're looking for a refresher, you'll get some terrific instruction from Redline Guide Ryan McGuire. For those who don't know, Ryan spends half his year guiding out west on Mt Baker's glaciers so he's right for the job.
This special offering will bring students into and in the area of Huntington Ravine for two days and one night to learn about roped travel, knots and hitches, snow protection, team arrest, running protection, simple and complex crevasse rescue haul systems, and more. For the overnight portion camping in sites near the "Harvard Cabin" will offer students a look at snow camping in preparation for life on a glacier (in a frying pan). Do bring your sun block and glacier glasses!
As extra incentive to sign up right now, we will include the overnight portion complete with its teachable moments and discussion about glacier life, at no extra charge — a $75 value. Thus, we will charge only regular two-day pricing for this program. This event is pre-scheduled for March 19-20, 2022. Booking Now, choose the two-day Glacier Skills program, select the date range above, and mention the special.