We pride ourselves in being able to extend our services outside New Hampshire. Maine, for example, is often the home of one of our guests' objectives. As is Vermont, though less so. But this was one of those times. Our guest wanted to make an attempt of Mt Mansfield — which at 4,393′ is Vermont's tallest mountain. On assignment for this trip was Redline Guide Pat Ferland.
The summit wasn't mounted that day, this due to our guest's becoming-aggravated past leg injury. It just wasn't in the cards. They were close, too, with only 300 vertical feet to go. The guest was drawn to complete the hike and almost wanted to go for it, despite the pain — to claw her way to the top if she had do. Pat reminded her, however, that the summit is only half way home. This made our guest think and she knew Pat was right. This, Pat's sage words, she took home with her as a lesson learned.
She won't count it. She can't. She does plan to come back next year, though, injury-free, and try it again… also hoping Pat can again guide her. In the meantime, they made it into the alpine, the views were stunning, and fun memories, not just lessons, were taken away.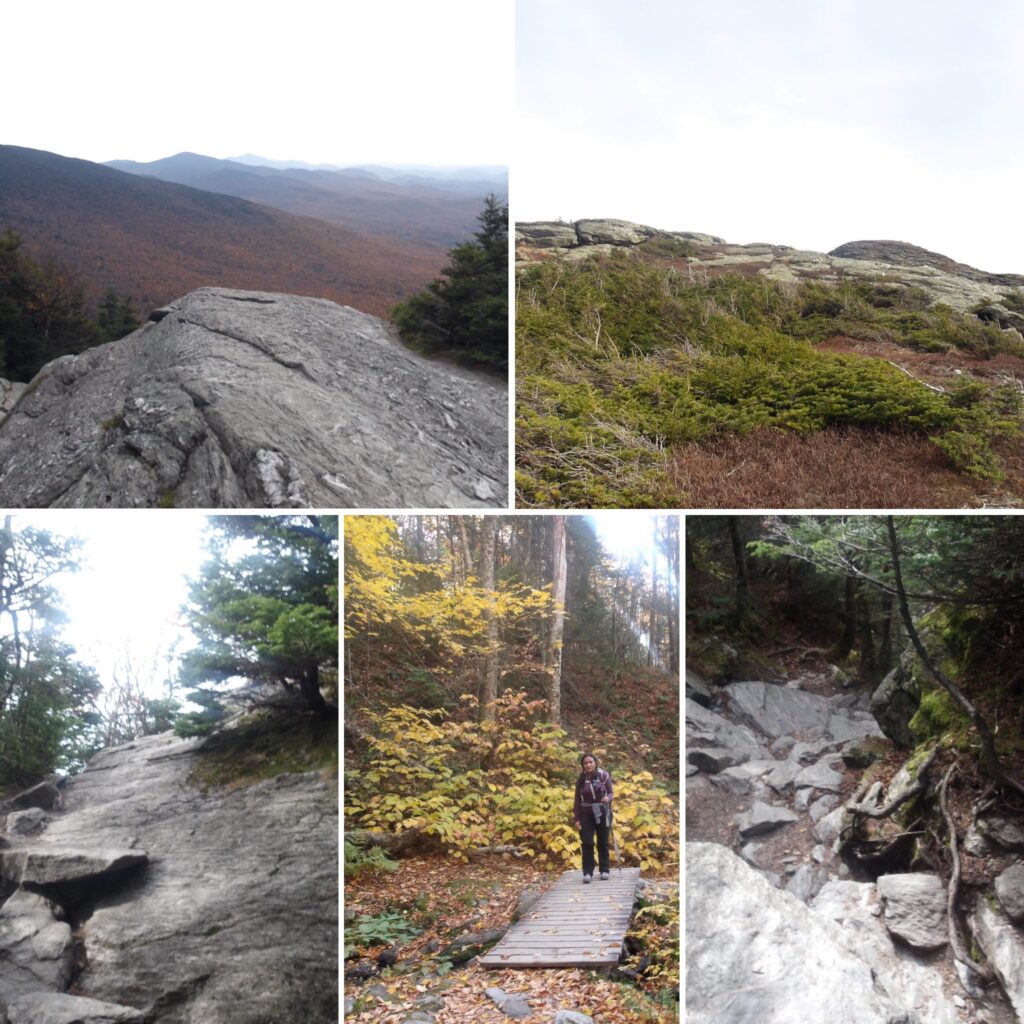 Great job one and all. Thank you for adventuring with Redline Guiding.