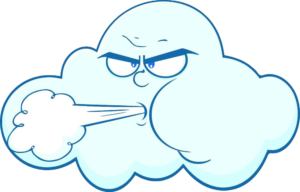 Some adventures are more of an epic than others. Often times this is directly related to the weather. It stands to reason that the more dangerous and off-the-hook an activity is, the more it is seared into our brains. Not only is the event never forgotten, it often gets better with age. This, of course, might have to do with your definition of fun. This adventure, after reading Redline Guide Jeffrey Shutak's synopsis of it, is one such epic. Check out what he wrote — it sounds exciting and tiring all at the same time:
To say this hike was a great adventure is putting it mildly. I can honestly say this hike was one of the most challenging summer hikes I have ever undertaken. Yes, there have been longer hikes, but the demands of nature that this placed on me and my guest were over and beyond. We began with a 4:00am wake up call and hit the road at five, arriving at Appalachia trailhead at six. It was a great hike via Valley Way up until we hit tree line and the alpine zone. Once out of the trees all hell broke loose with sustained 50 to 60 MPH winds and recorded gusts up to 93mph. We were to experience these unrelenting winds for the next twelve hours until we reached Lakes of the Clouds hut for overnight shelter.

This hike put "blown off the mountain" into new prospective for us. Along the way we met numerous hikers who had decided to turn back because of the intense winds. We were strong and determined and I wanted to give our guest the hike he had been planning for. Failure was not an option. Along the way the wind threw us off balance many times, but we endured, reaching the hut at 8:00pm that night. Exhausted, after fourteen hours on the trail, we experienced a good night's sleep. The next day the winds had subsided somewhat in the morning hours and I looked forward to reaching tree line at Mt Pierce to continue the rest of our journey. The hike from Mizpah Hut to the summit of Jackson ran thru a beautiful 1.7 miles of boreal forest featuring a carpet of green moss as far as the eye can see. And oh, yeah, there was plenty of mud on the trail, but we endured. Finally reaching our cars, our gues guests said he "will never forget this hike." Mission accomplished! —Jeffrey Shutak

Jeffrey also took some photos that we put together in a short video, below. Check it out:
Great job one and all. That looked intense. Thanks for choosing Redline Guiding.