A many-time returning guest working on her NH 48 4000-footers had once again enlisted our help. This time for help with "the distant one," Mt Cabot (4170′). Or as our guest knows it: #31/48. It was a good day. The team felt healthy and alive. There were no views, but it was a very enjoyable and fun day nonetheless with lots of stories and lots of laughs. Where it was raining elsewhere, on Cabot the team enjoyed mostly light snow. This made for a pleasant scene. They encountered only one soul on the trail and the interaction was brief so the whole day seemed perhaps more out there than it really is. The team, led by Redline Guide Howard Aronson, used snowshoes the whole hike.
Howard and our guest helped make this photo montage.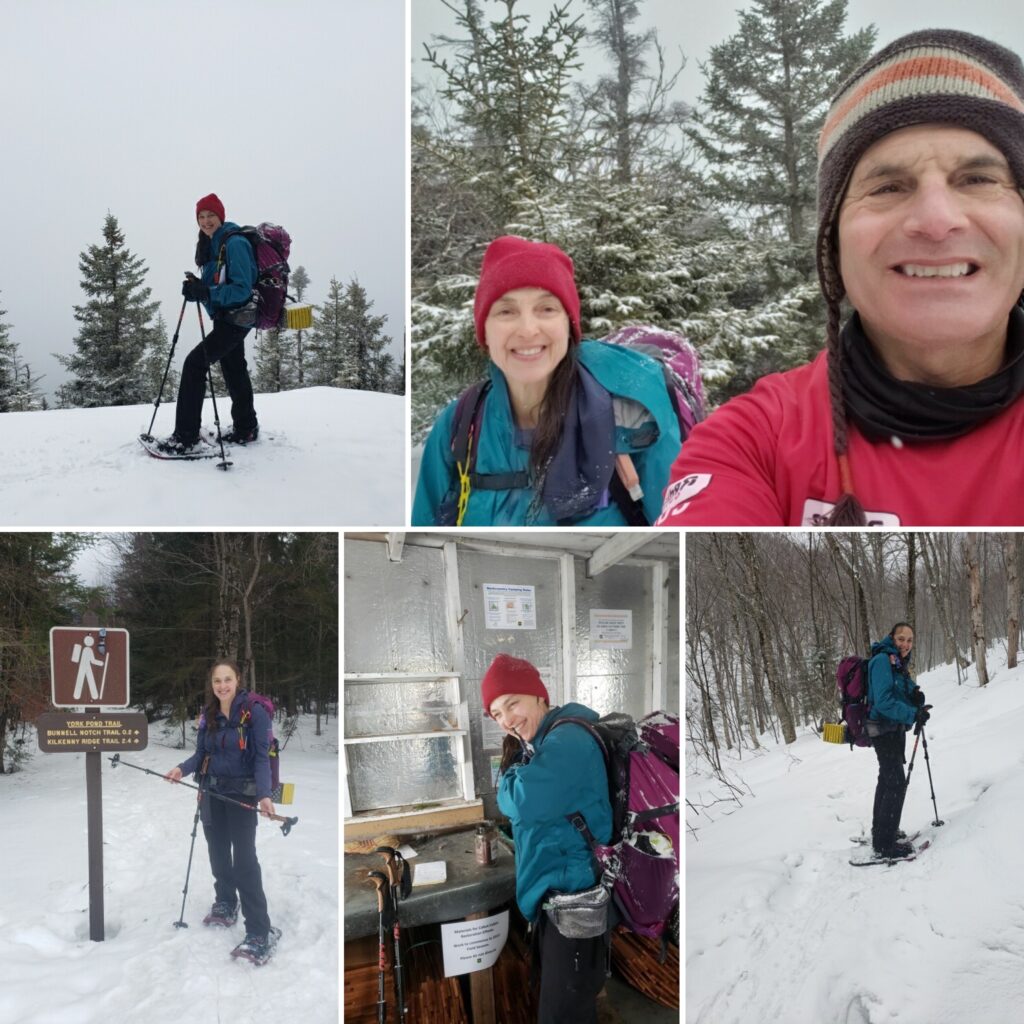 Good job, team. Thanks for continuing your adventure with Redline Guiding.