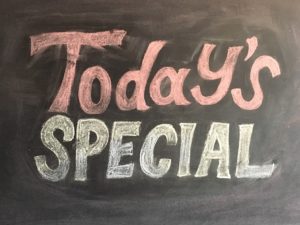 May first is just a day, randomly drawn and primed for some occasion. For us it was a to-be-done-by date as we moved in and prepped our new digs for the likes of our guests and our team of guides. Yes, you read it right. We finally have a place!
For two-and-a-half years we have worked out of our van, Mike's condo, and from amazing places like the Eagle Mountain House in Jackson, NH (who graciously decided to help us along as we grew and for which we are forever grateful). It was time, though. As we grew, the need to expand with it was starting to become more apparent. Thus, we leased a 1280 sq. ft. space in Intervale.
Specifically you can find us at 14 Intevale Lane, Intervale, NH. We are situated just off of Routes 16/302 next to A Shear Edge and between Lucy Hardware, Ragged Mountain Equipment, and a few other businesses on the west side of the road. It's a good spot. We now have two classrooms, a lounge/reception area, gear storage, and more including some retail goods.
If you're in the area and if we're open, please stop by and say hello.
Some Special Thanks
Thanks to Phillip Werner (Section Hiker) for the outstanding housewarming gifts. Same goes to our friend, Keith Brady, who also brought us a very thoughtful housewarming gift. We'd also like to thank Chris Whiton (Chris Whiton Photography) for adorning our walls with some exquisite prints. We will also be extending thanks to other individuals on this front as they contribute their own works. Thanks also goes to Redline Guides Ken Hodges and Ryan Mcguire for all of the help getting things up and running, sourcing things, performing magic, and other cool stuff. Additional thanks goes to Redline Guide Jeffrey Shutak and his girlfriend, Bonnie, for some kitchen and furniture items. Last but not least, thanks also goes to Barb Cherim for her professional services as well as for her personal support. Thank you, all.
A Few More Photos
All photos courtesy of Redline Guide Ryan Mcguire.
Stay tuned for more announcements about up-and-coming events. Now that we have a place…