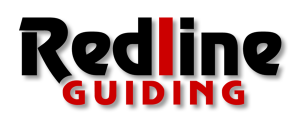 We are really proud to announce the birth of Redline Guiding; a brand new mountain guiding agency in North Conway, NH. After months of work we are finally ready to let the cat out of the bag, so to speak, and release this news to the world. These are, for us, exciting times… and scary times. Putting it all out there, risking it all, striking out on our own with an independent spirit. Isn't this what we are supposed to do in this great country we live in? We're not 100% complete — still waiting on a few items — but 99% is accurate enough to say.
Just over three months ago I put in my notice at NEM (even though I love those guys and have a great deal of respect for them). I had gotten married, checks from the sale of a past company I had founded, ran, and sold were coming to an end… things had changed. The end of an era, if you will. I have loved guiding over the past few seasons and decided, with much encouragement from my wife, Barb, to continue on down this avenue in life, but to do so on my own terms. She has some faith in me, it seems. I was happy being semi-retired but the beast has awaken within. Time to be young again.
The future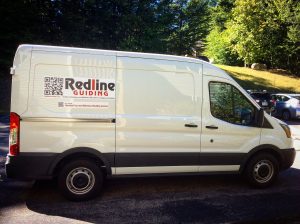 I hope we will make a good showing. I have worked hard over the past years to become good at what I do and I think this has resulted in my having a half-way decent reputation with past clients, within the industry as a whole, and that I have earned the respect of my peers. We have also contracted some good people — with more to come — so there's a ton of positivity in the air. Can you feel it, too?
We are trying to think outside the box, as they say, and have implemented a number of new ideas, both technologically, socially, and with our offerings (and stuff to come). We hope to compliment the Mt Washington Valley's current lineup of independent guides and guide agencies, not butt heads with them. We want to fill a niche on one hand while grabbing a share of some existing business — such as continuing winter tours of Mt Washington and teaching skills classes — with another. It'll be work, but the fruits of our labor hopefully won't elude us.
Will you help?
We could really use your help. We need to get our site out there. We've done just about all we can do with the site itself to make that happen aside from producing a steady stream of quality content and giving it time to work its magic, now it'll be up to marketing and social sharing — I think it used to be called "word of mouth" advertising. Specifically, short of actually hiring us — and, hey, we do offer cool Adventures, some Educational courses, and can even officiate your wilderness nuptials — you can do the following to give us a needed boost:
Pray for us.
Wish us luck.
Recommend us to a friend.
Share this content… (See links below)
Thank you so much for any of that. Really. It means a lot. Here we go…