We develop some wonderful relationships with our guests. Some of them literally become our friends. On the first trip with our "friends" we get to know each other a bit, realizing later, by say trip two or three, that Redline Guide Arlette Laan (for example, or whoever they're assigned to) is awesome. Fun, engaging, knowledgeable, and also approachable. It feeds the fire and they end up wanting more. And we continually strive to make these experiences special so that people do want to come back and do want to do more with us. It's our master plan.
Arlette led this trip, and she penned the words that follow:
Our guest wanted a three-day, two-night backpacking adventure. Something off the beaten path, so to speak. She had already done the Pemi Loop and Presidential Traverse as backpacking trips with me so I knew she was a capable hiker. This is where my memory comes out to play. I wondered: where can we make a longer trip with a variety of scenery to interest my guest? I figured she would love the Baldfaces and since the Wild River is crossable at the moment, we could extend the trip to the other side of the river, as well. This is where the map comes out and I add up the mileage to make a manageable itinerary. A proposal is sent and we all get excited about the upcoming trip. Weather was looking good and with the many trails in the area we had flexibility to tweak to make days shorter or longer according to how we were feeling.

We explored a few more popular, well maintained trails, and a few rarely traveled, overgrown ones. Some were even eroded to the point that we won't travel those again. The foliage is starting to show off and we marveled at the reds and yellows coming in.

We chatted about upcoming travels and a planned Appalachian Trail thru-hike. Narrowing down the gear list and thru-hiking strategies. This guest has caught the backpacking bug and I'm here for it! —Arlette

She also gave us these photos — just look at those crazy fall colors: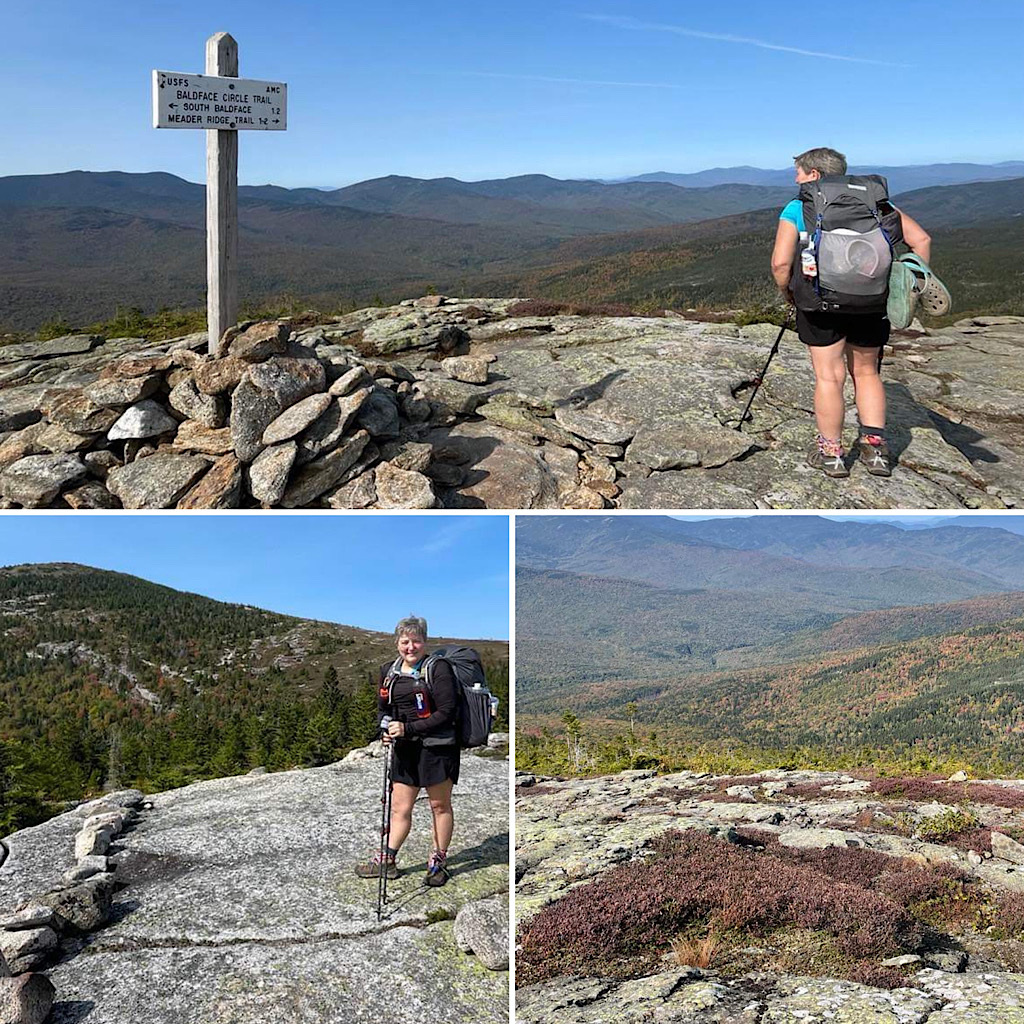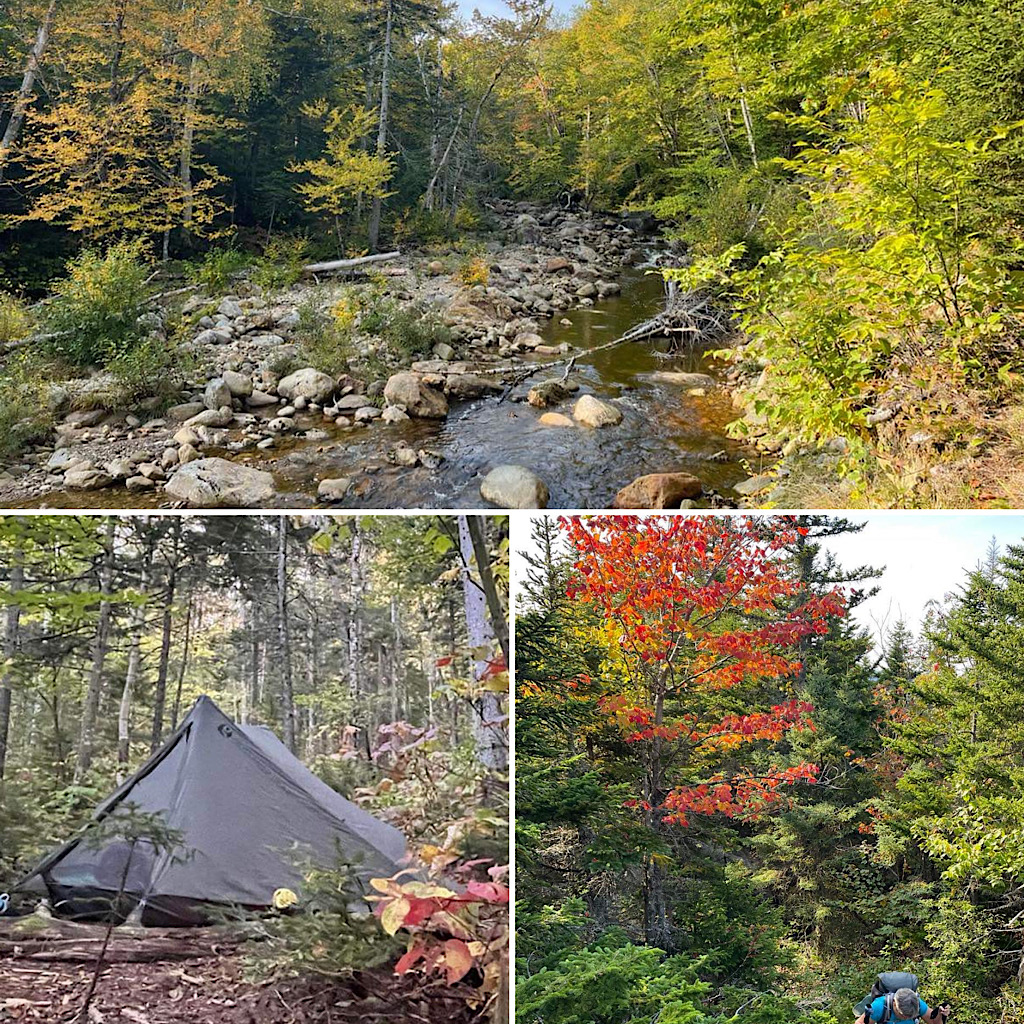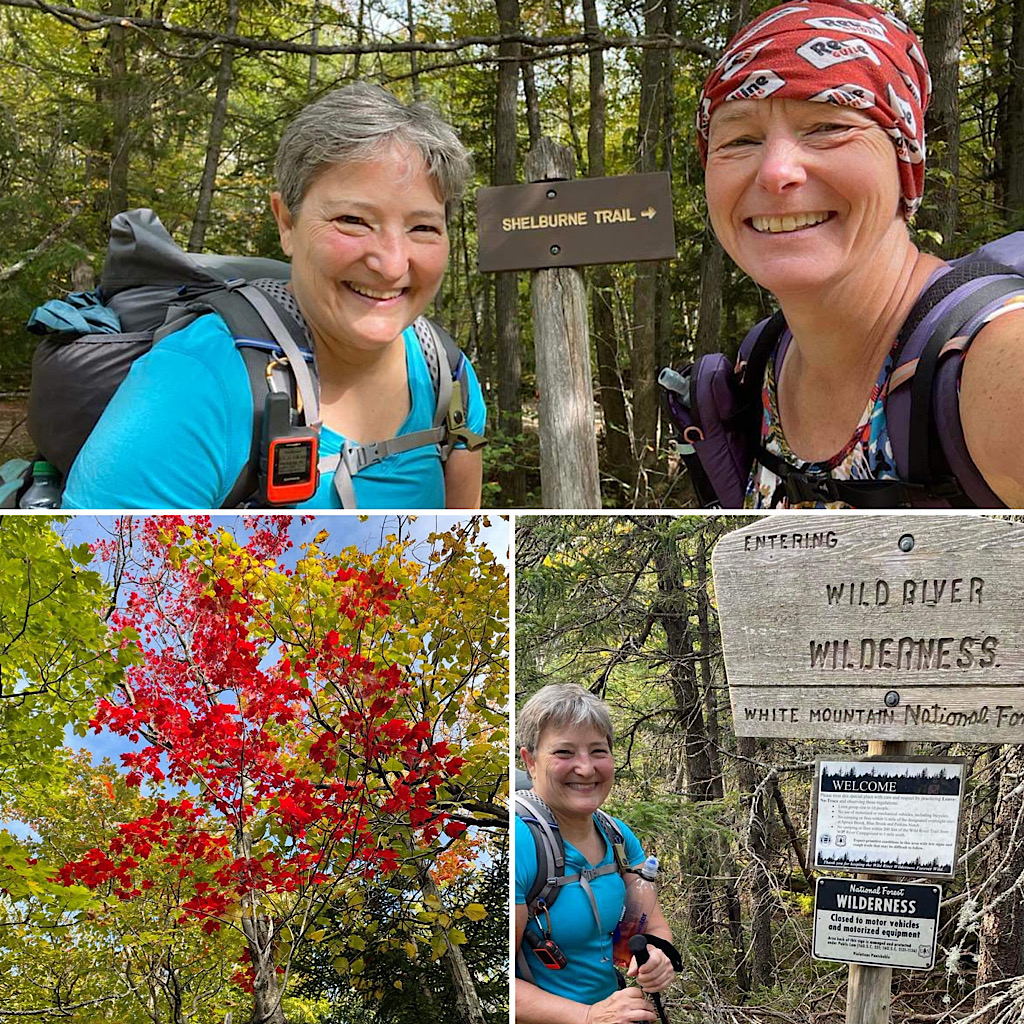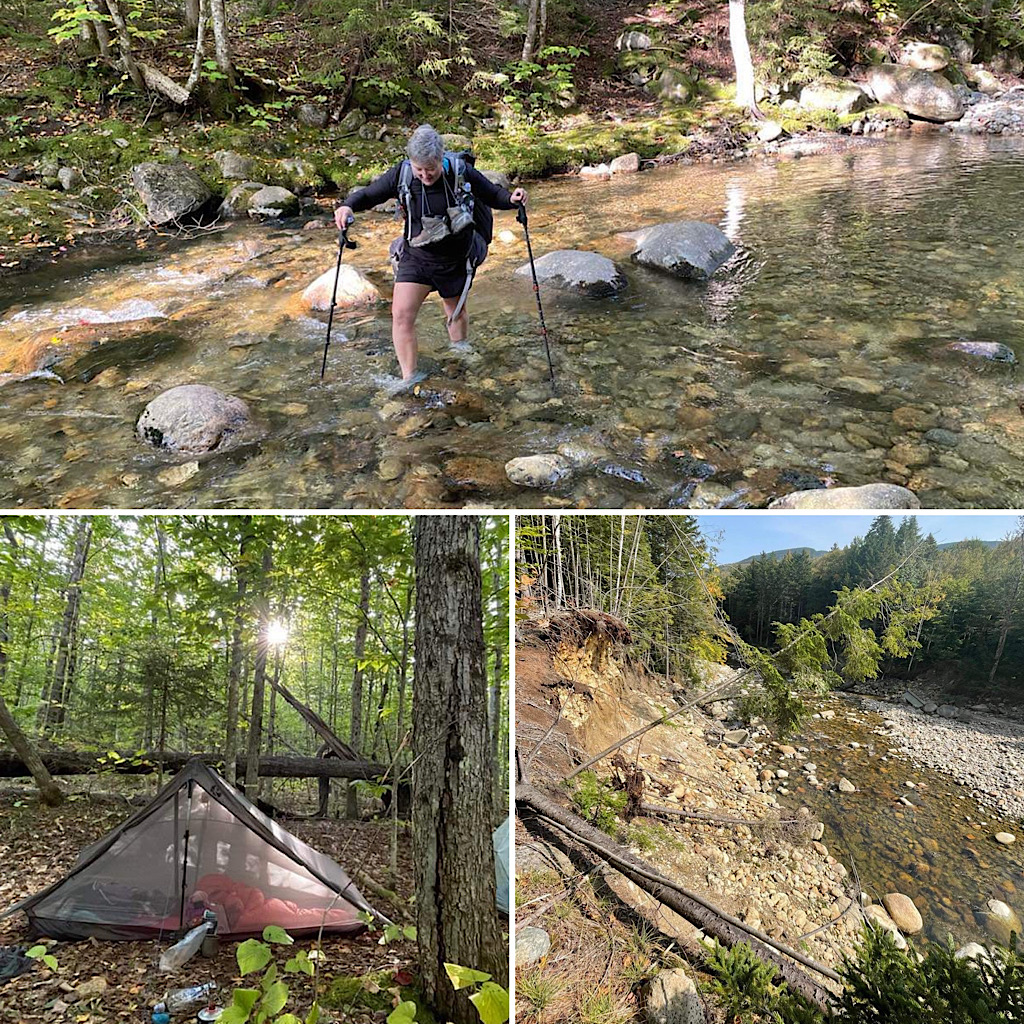 Awesome backpack, Arlette and team! To our returning guest, thank you for continuing your adventure with Redline Guiding!