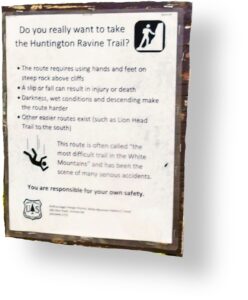 The father-son team had climbed Mt Washington several times, with this they felt confident. Huntington Ravine, on the other hand, is different. They hadn't done it, the stories and photos others have posted online not helping matters.
They decided, finally, the time had come and they wanted to get on it as soon as possible this spring. To help with the unknown, they opted to hire us so we supplied Redline Guide Pat Ferland. He led them to the top of the ravine — then across the Alpine Garden instead of the summit because the western skies looked cloudy and it was possible inclement weather was headed their way (spoiler alert: it was). They descended Lion Head Trail to Tucks.
Along the way, throughout their day, they encountered boggy sections, deep and slippery snow, cold rushing rivers, some tricky boulders, and some get-your-senses-reeling type 2 exposure, but all the all, despite the little tests the mountain threw at them, they met the challenges head on and got it done. And now, we have some photos of their day to prove it…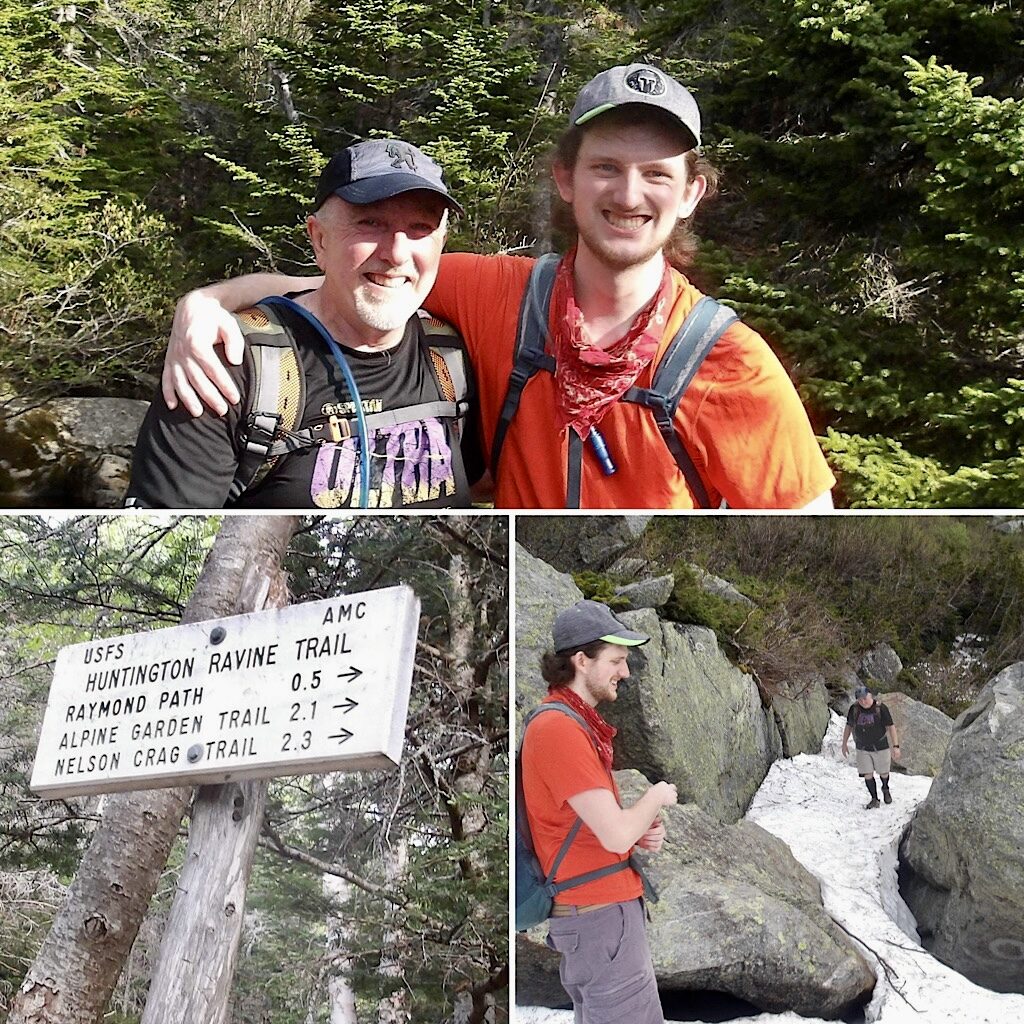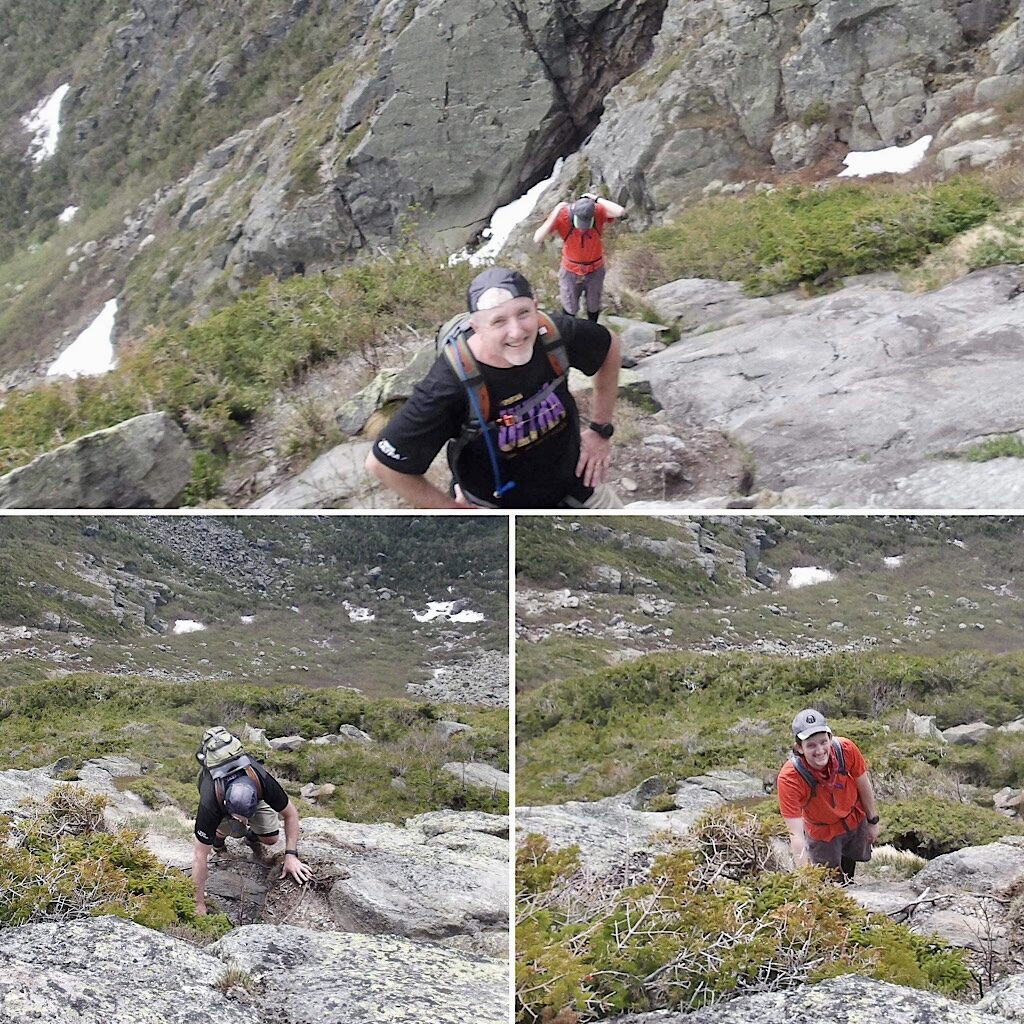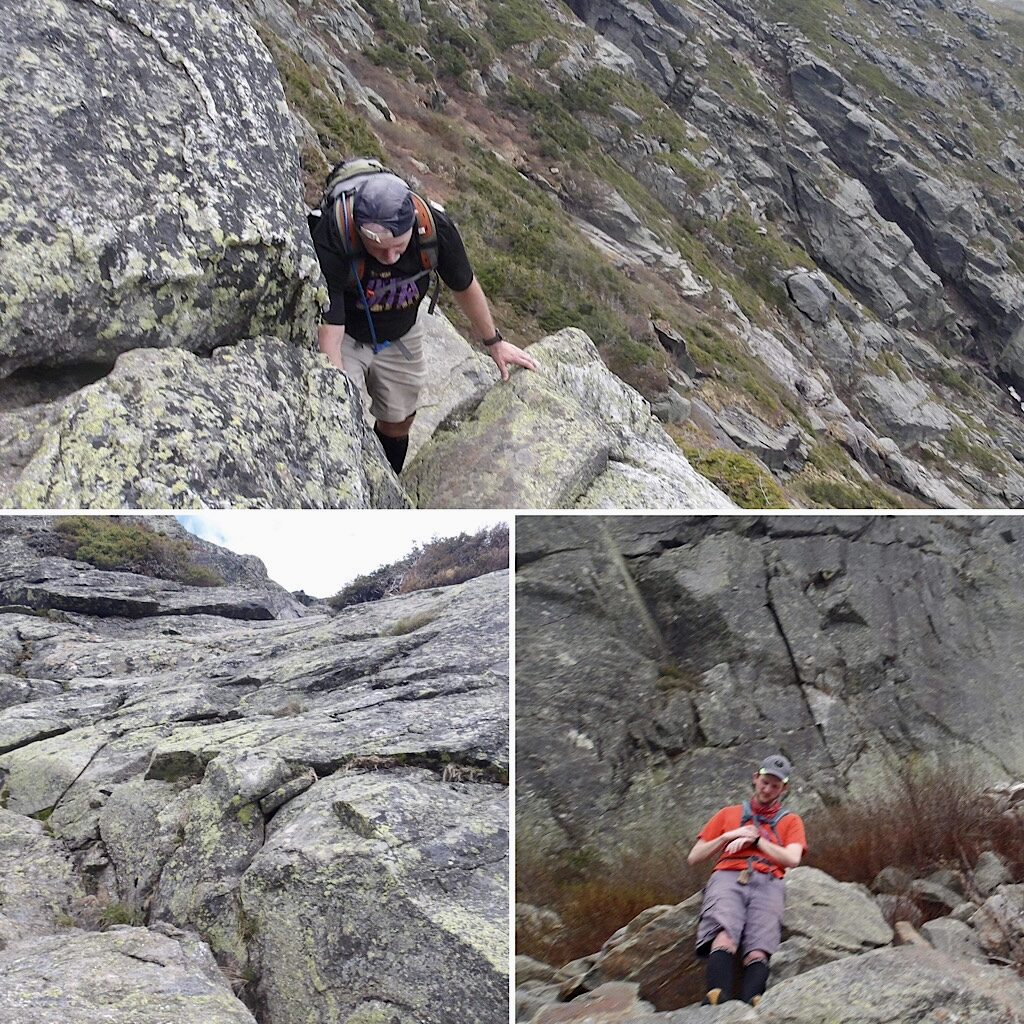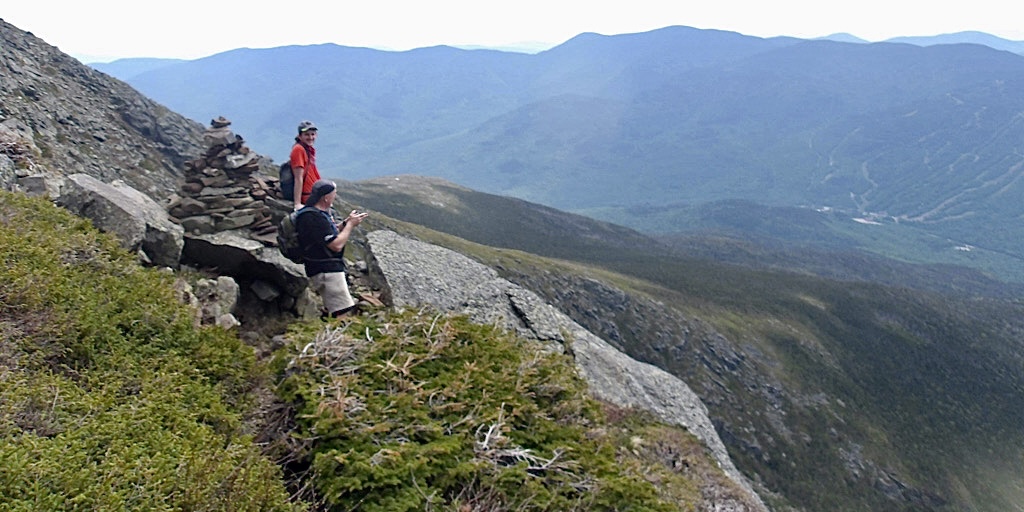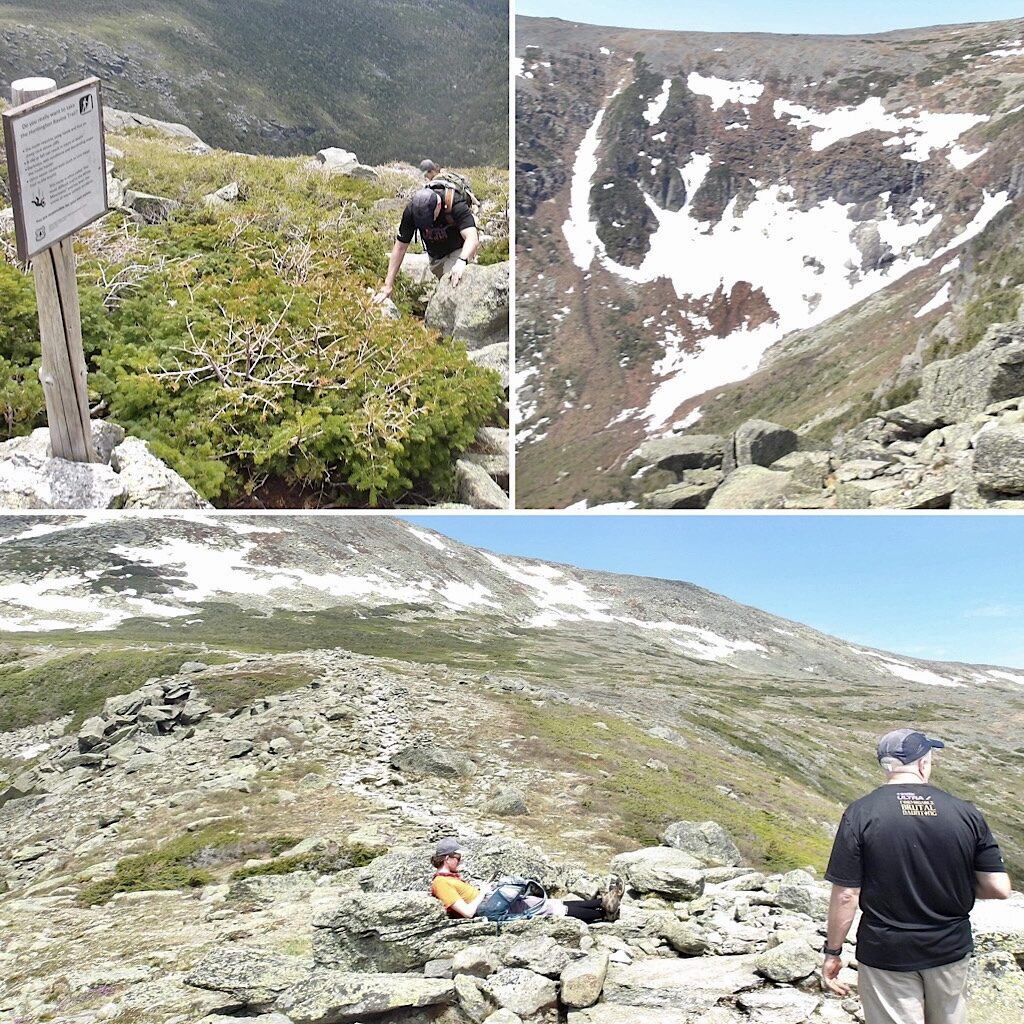 Nice lead, Pat, and congratulations to our duo who got that one finally put away. Thanks for choosing Redline Guiding!