Things were so freaking crazy, Redline Guiding utilized 50% of its Mikes this past weekend!

When things get super busy we start consolidating our media. This blog post is representative of one of those times. This weekend many students of various disciplines and climbers — some our returning friends from Veterans on the 48 — learned things and did things in our mountains. What follows in this post are few words and a few photos of some of what we had going on in our little red building and beyond.
Wild Nav Class | Skiing Cardigan | Snowshoeing Cardigan | Veterans Train and Climb | Skills and Mt Washington

Learning to Navigate the Wilderness with the Magnetic Mikes
FRIDAY
Four curious souls wanted to learn the ins-and-outs of the navigation instruments they all faithfully carried yet never really used. Redline Guides Mike Cherim and Mike Maciel set out to change that showing them both how to use the tools and to attempt to give the skills more useful purposes that can translate into more consistent usage. The day was super cold and windy so the final segment was probably not the best it could be, but thankfully the Mikes support their students' homework and will answer further questions should they, in fact, require answers.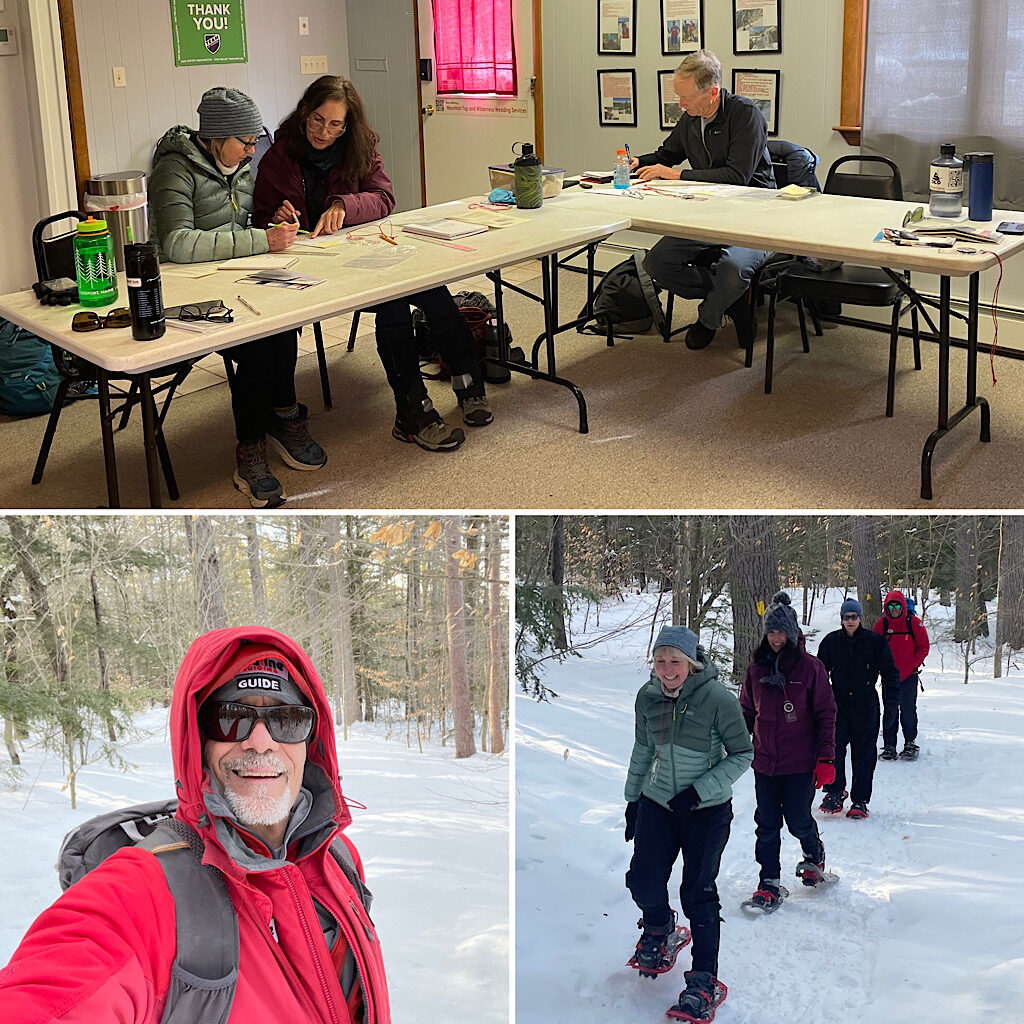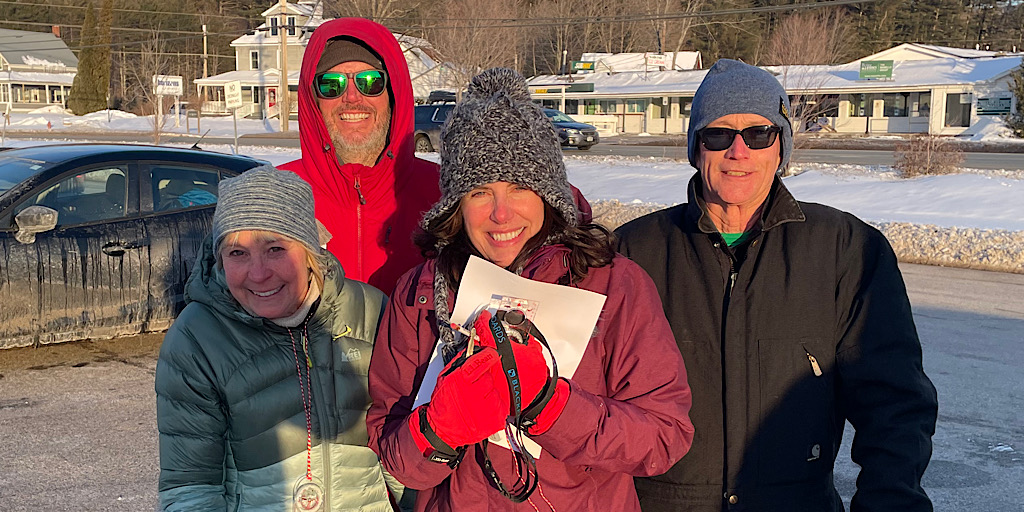 Apparently Bombing Down Mt Cardigan on Backcountry Skies is Fun
SATURDAY
The Mikes worked Friday. The following day saw a new cast of characters, this time at bat was Redline Guide Dominic Torro. The mission wasn't local to us here in the Mt Washington Valley, but to Dom it's closer. The objective, Cardigan Mountain in Alexandrea (a 52 With A View peak). They skinned up once, skied down, then headed part way up Firescrew Mountain next door, calling it a day. They skied down one final time (with no falls, we'll add). The team never saw temps above 9 degrees Fahrenheit all day. Brr.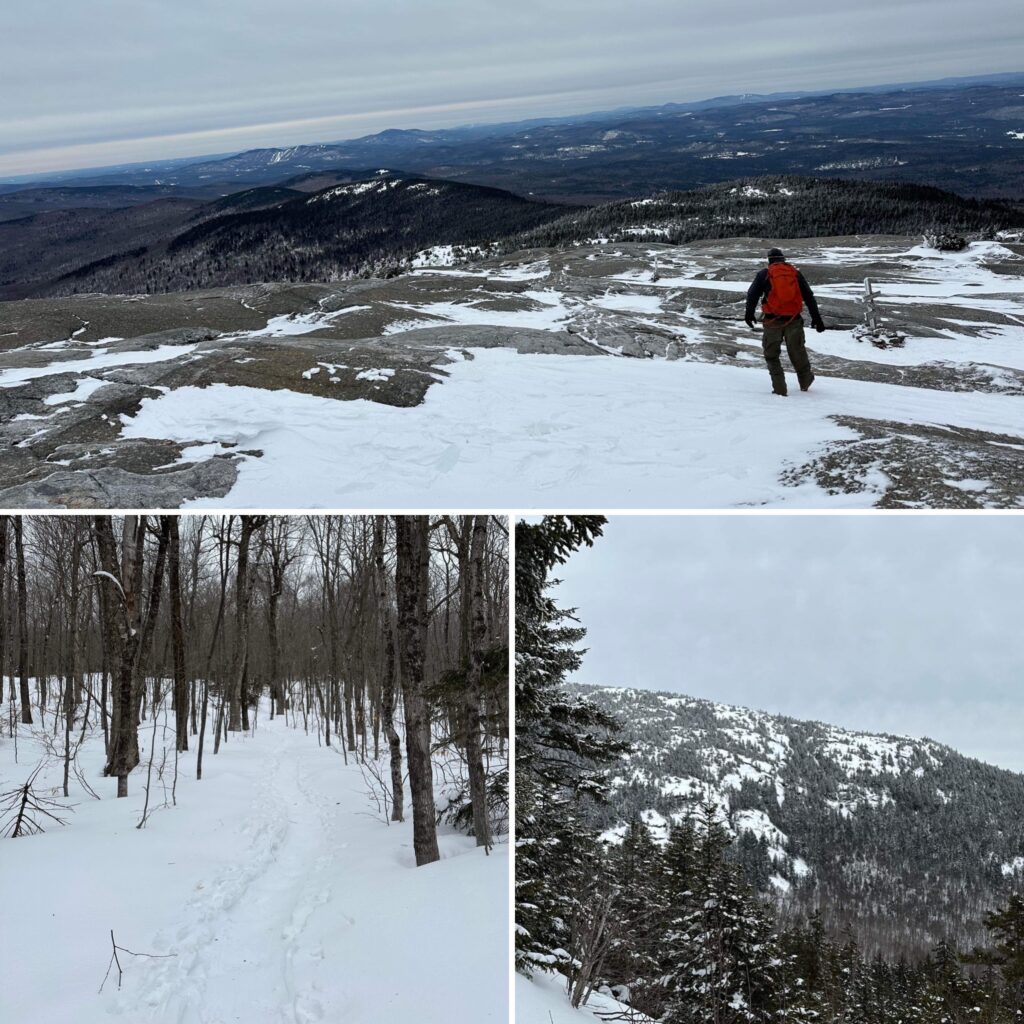 Apparently Hiking Steadily Up Mt Cardigan on Snowshoes is Also Fun
SATURDAY
It was purely coincidental, but we ended up with two groups on the aforementioned Mt Cardigan. This second group was with three people — one a returning guest — they all on snowshoes for a steadier and less exhilarating mode of winter travel. The crew was led by Redline Guide Mike Maciel (again). Mike ran into Dominic and his guest while on the hike, which we think is super cool.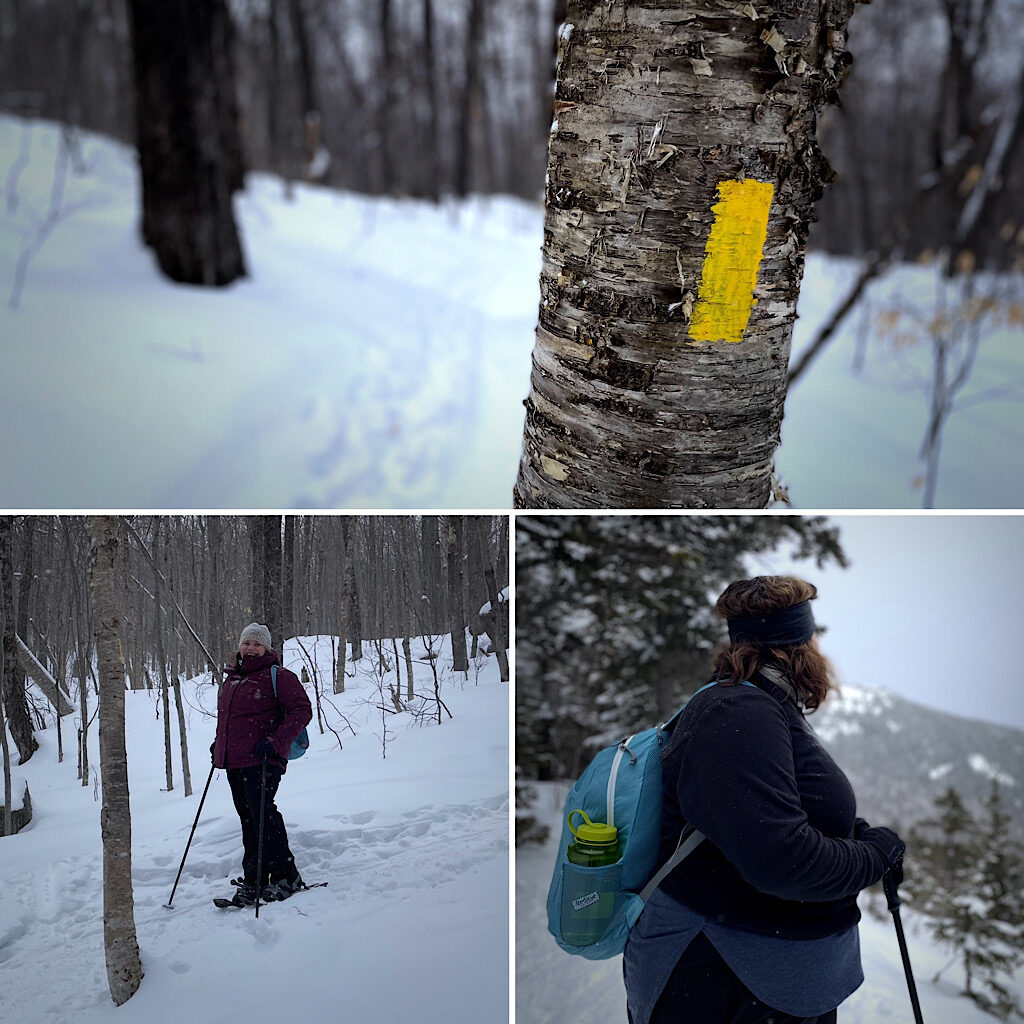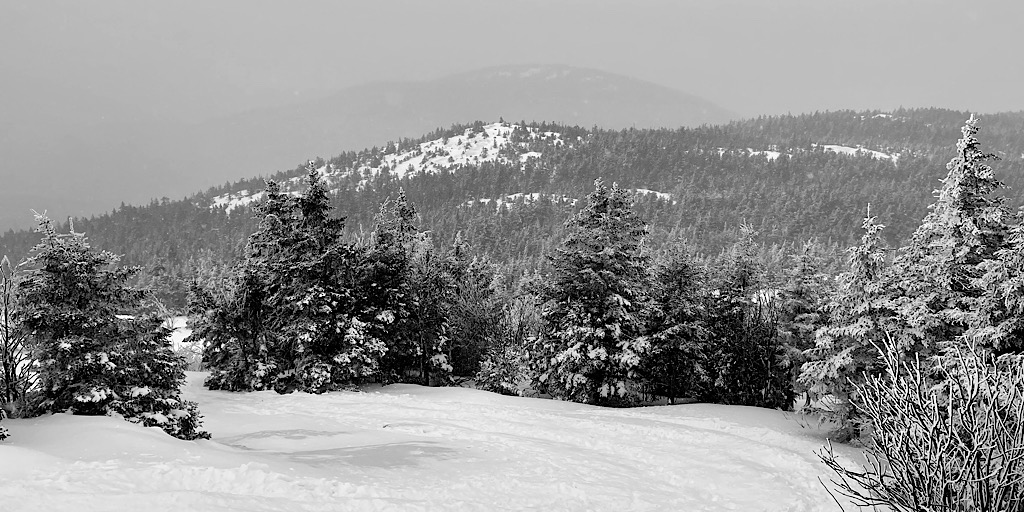 Veterans on the 48 Learn Winter Skills and Mountaineering then Climb Mt Washington
SATURDAY & SUNDAY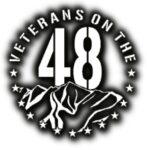 Returning from last year, and also active as students in our Wilderness First Aid program, are members of the Veterans on the 48. They're a non-profit of Veterans that supports Veterans and we like to support them. We do this both in helping make the trip not only possible but to also make it safe, well-outfitted, and fun. And also monetarily by offering a significant discount. This year the team of eight for training on day one became seven on the mountain about a mile in on day two. Those seven and two guides made it to the summit. To all, well done, with a special congrats to the summit team. This two-day mountaineering event was led by Redline Guides Will Murphy and Brian Wasiewski. It should be noted that Brian walked back with the climber that turned, then went back up the mountain to re-join the team right at the "Wilcox Step." Amazing effort in the name of safety. Kudos!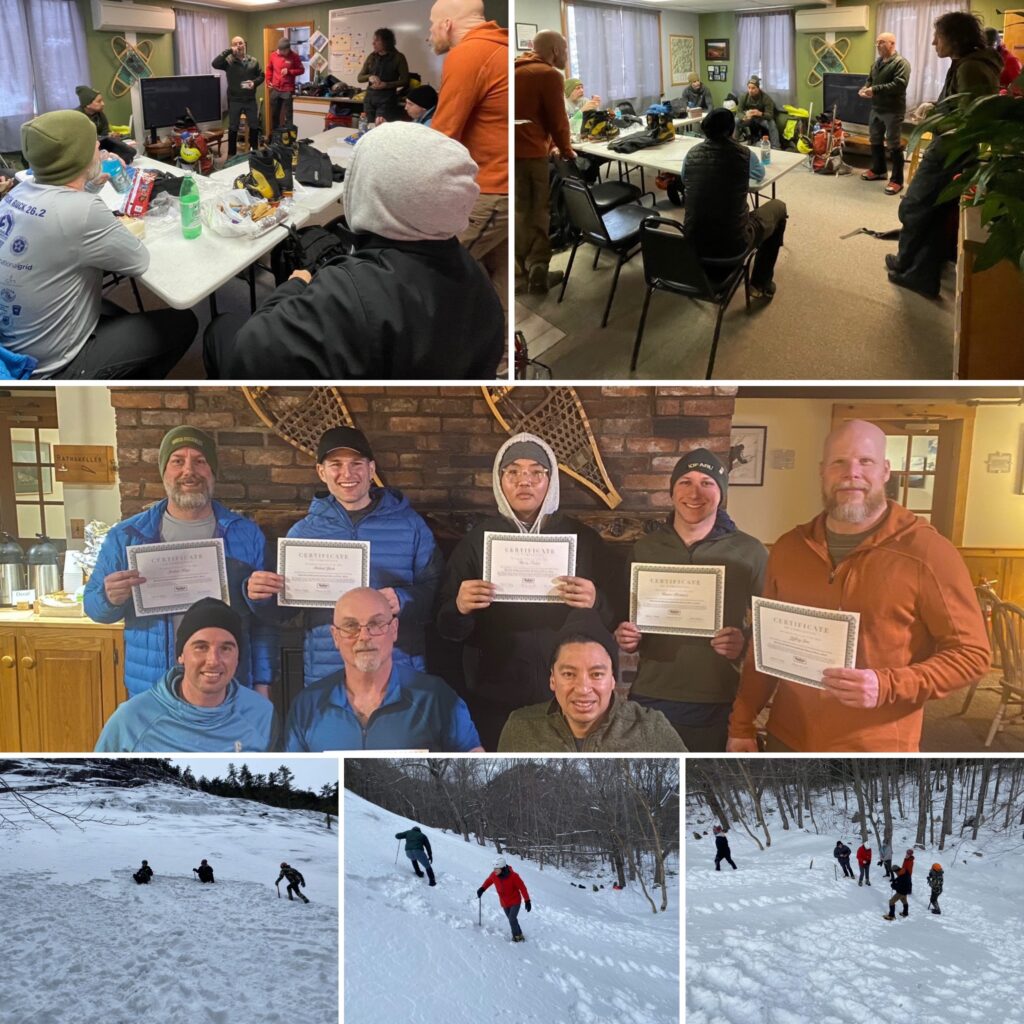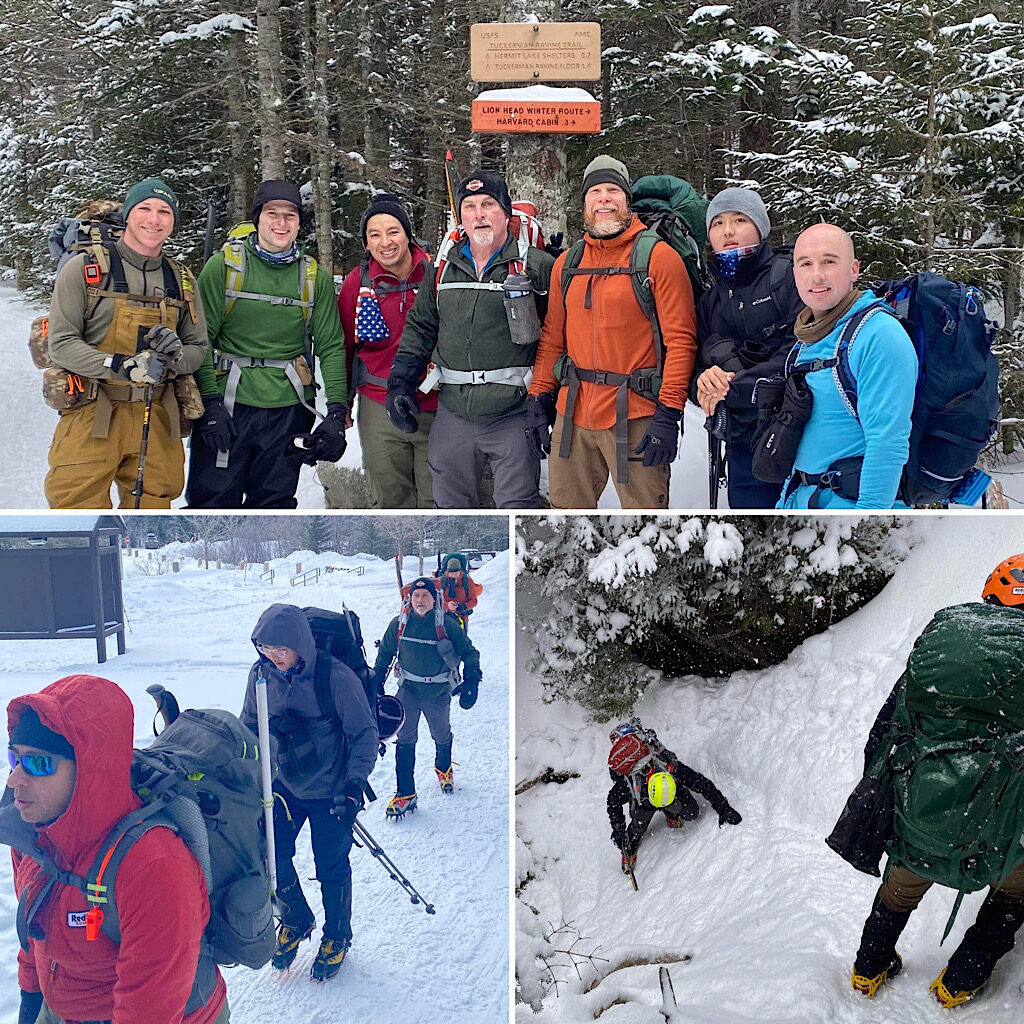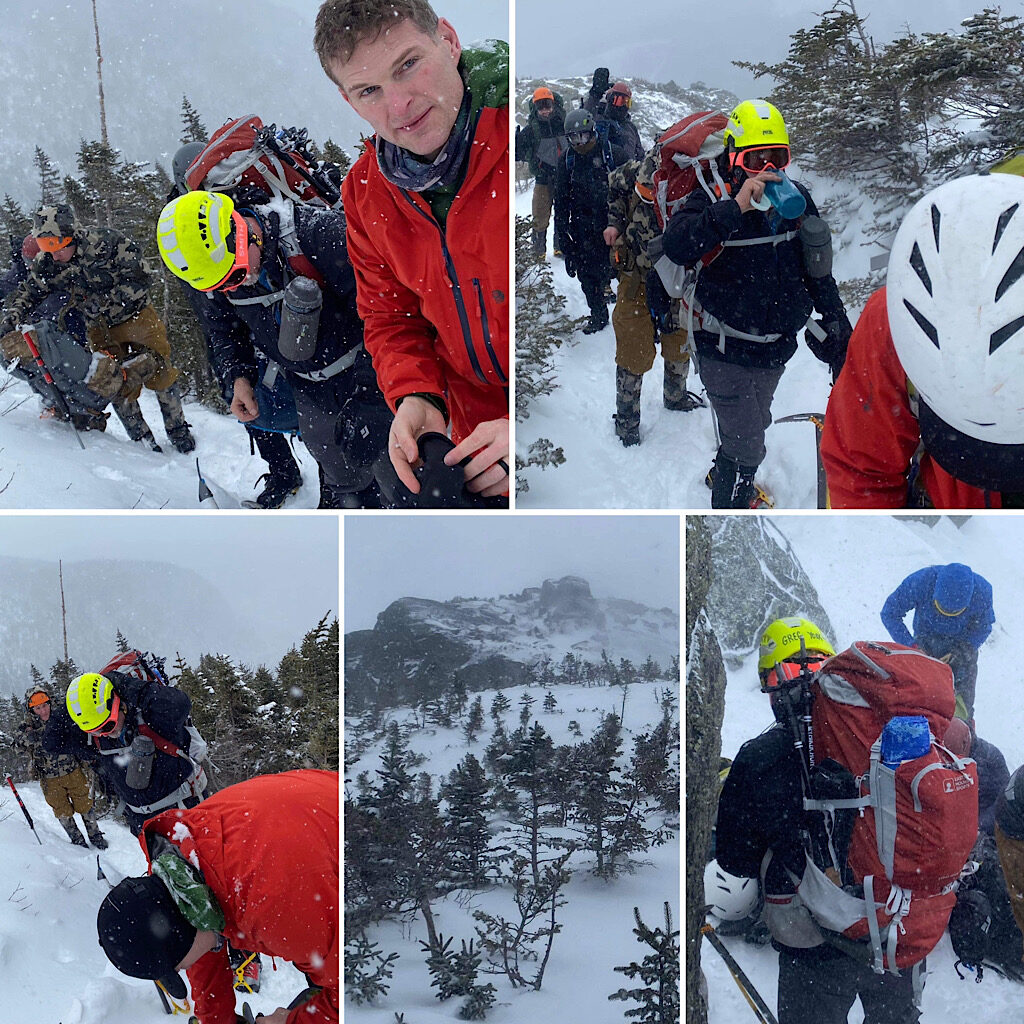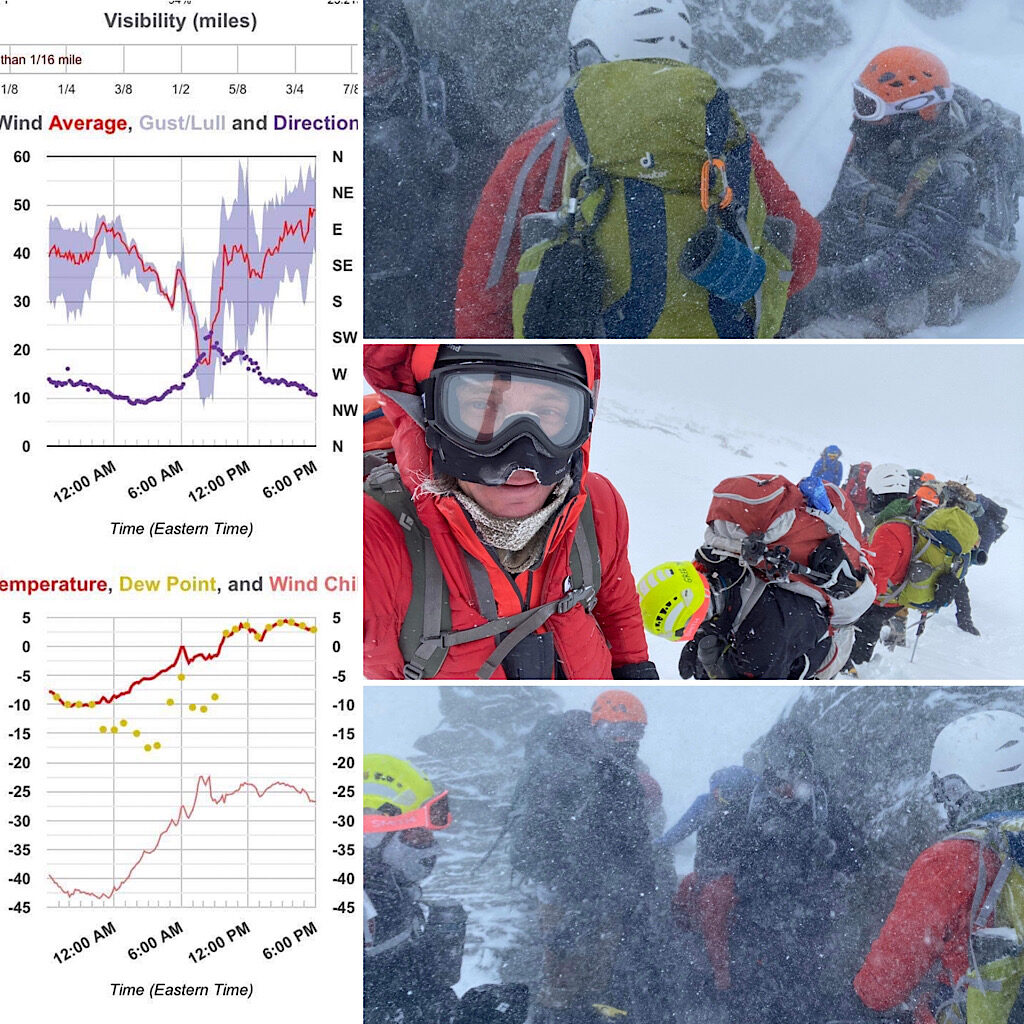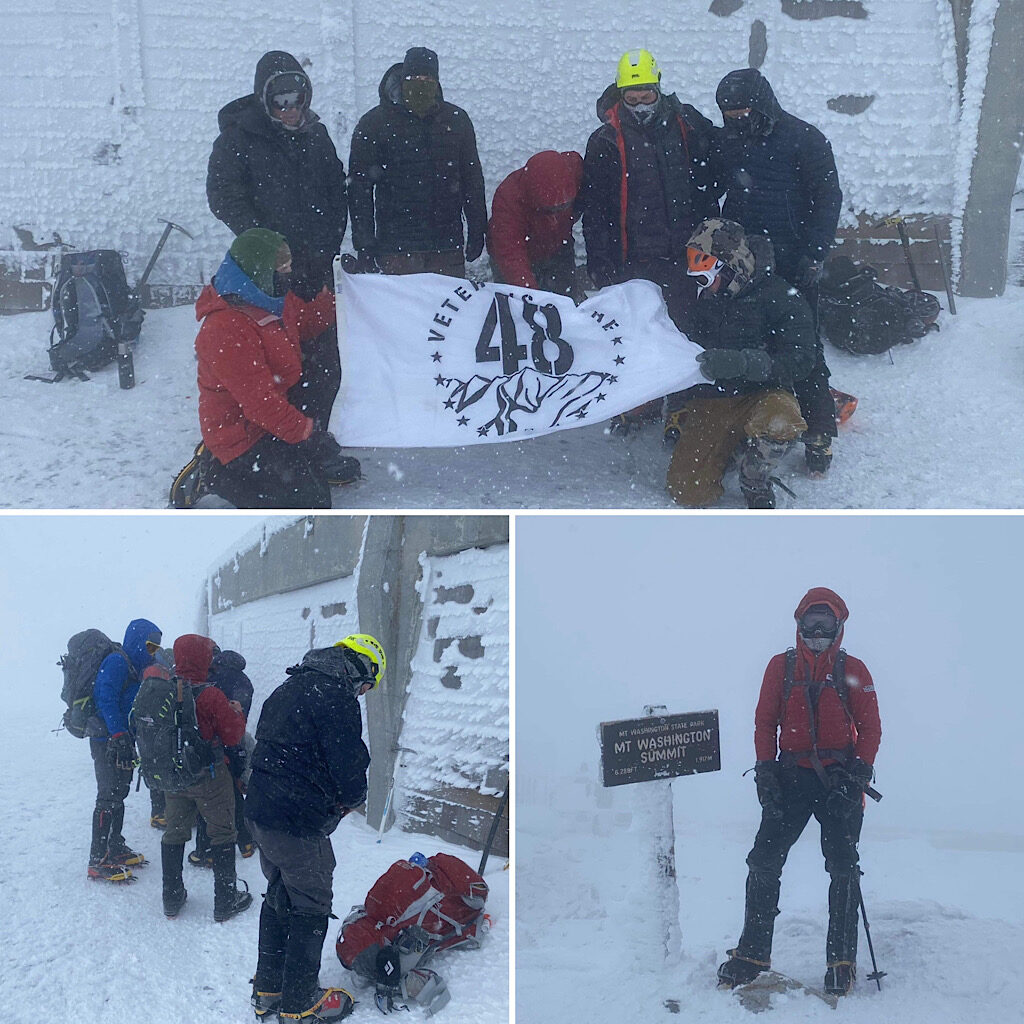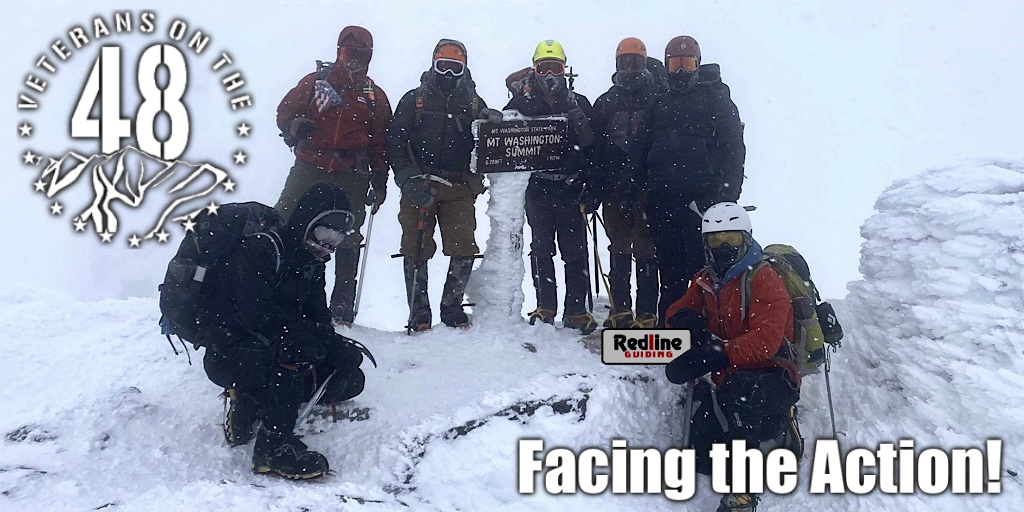 Other Guests Learn Winter Skills and Mountaineering then Hike Mt Washington
SATURDAY & SUNDAY
While Will and Brian were in one classroom prepping with Winter Skills, Redline Guide Pat Ferland was in the other room doing the same. For the morning he had but a single student. In the afternoon, however, teaching Mountaineering Skills, he took on three more students, there just for that half day afternoon class. The student he had for the full day, however, would accompany him the next day as they hiked up Mt Washington from the west. This team of two also made the summit amid conditions of low visibility, snow, and bitter cold. Nice!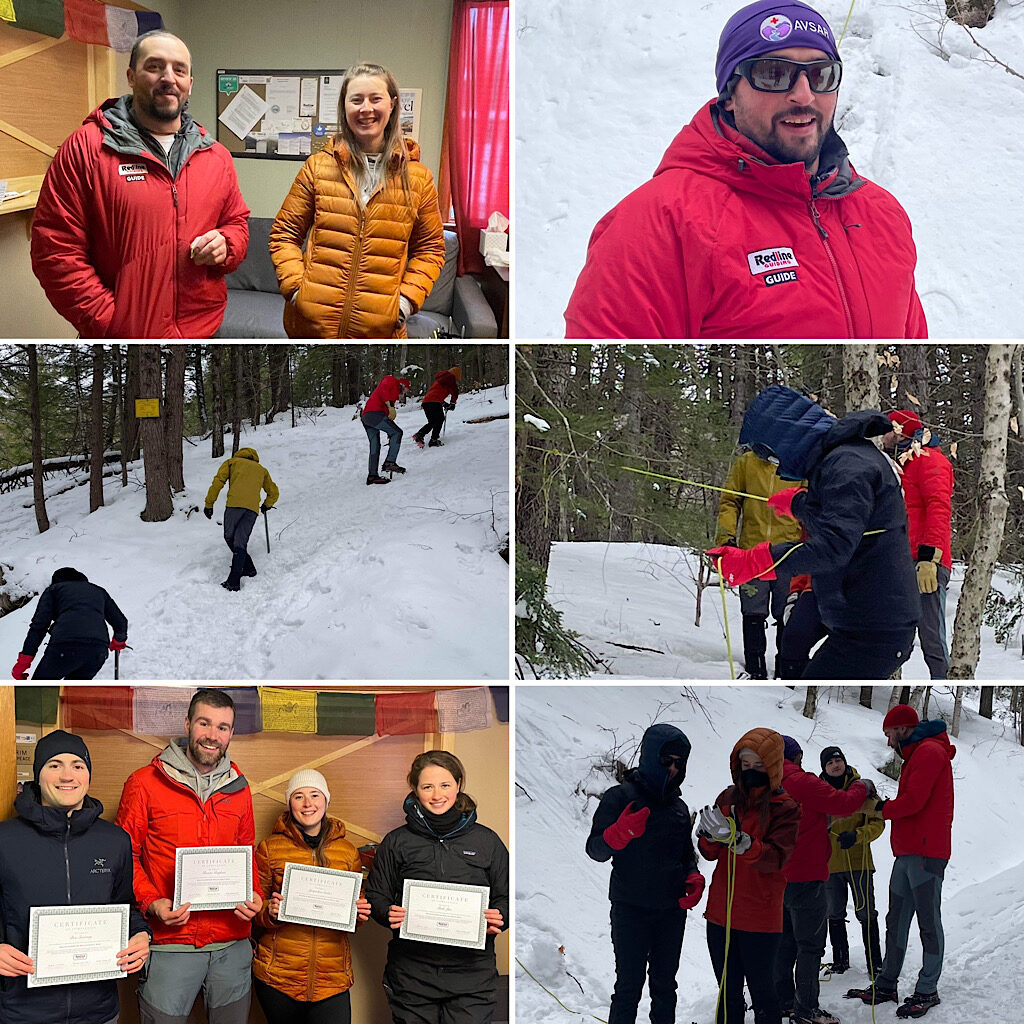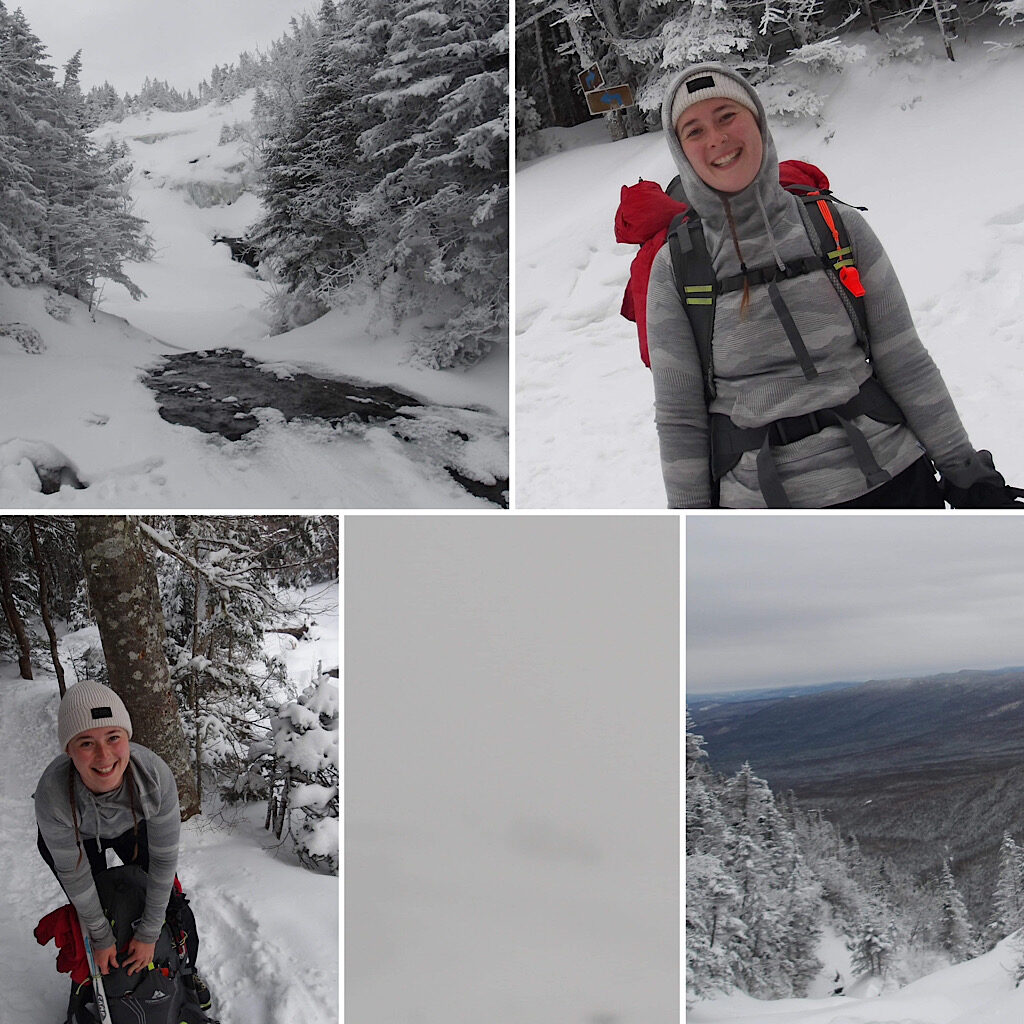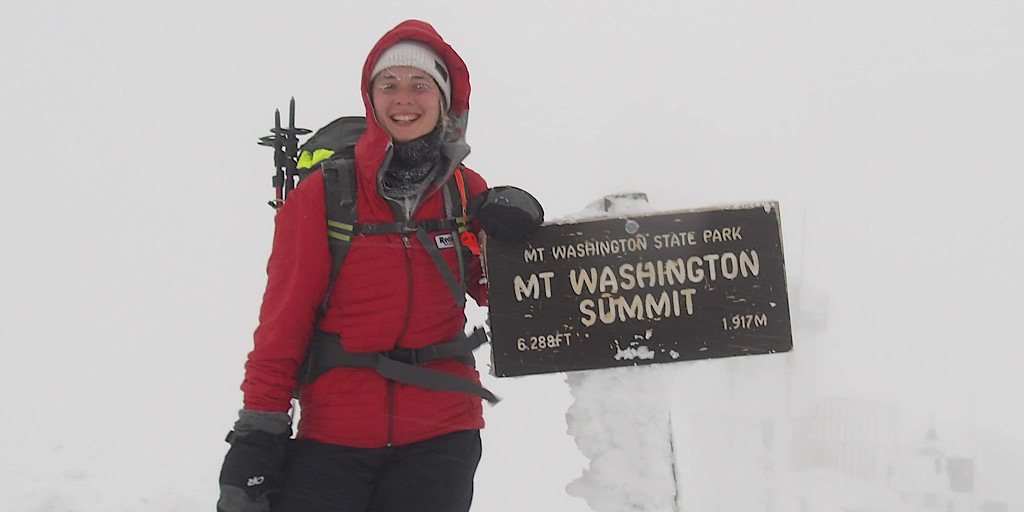 A huge congratulations to everyone involved this weekend, particularly our guides and day two summit teams who definitely pushed the envelope getting everyone to the top on a day that was turning everyone else away! That's the power of the guides and guests working together! Thank you for choosing Redline Guiding!