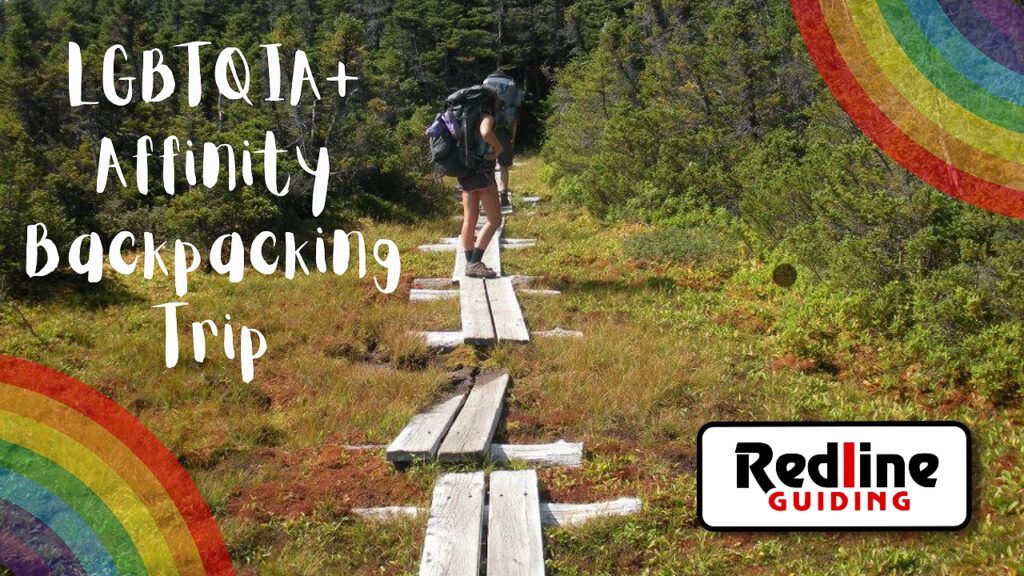 Here at Redline Guiding we have always celebrated diversity and are continually learning how to create inclusive community spaces in the outdoors. Thus, we're pleased to announce an exclusive LGBTQIA+ Wilderness Backpacking Experience. This is a steeply discounted opportunity to explore and learn about backpacking in the White Mountain National Forest. Lead on this Project is Redline Guide Jess Kowalski. The LGBTQIA+ community is one of several Jess is involved with and passionate about. This trip will be a mild to moderate level of difficulty. Day one will include about 4-4.5 miles with less than a 1000′ of gain. Day two would be about six miles with about 2000′ of gain. And day three will be the same as day one, except going downhill instead of up.
Here's the Basic Information
What: LGBTQIA+ Wilderness Backpacking Experience.
When: Friday-Sunday, July 23rd-25th, 2021.
Duration: 3 days, 2 nights, meeting at 8AM on day one.
Cost: Only $295/person (Min. 2 participants req.).
And Here are More Details
Meet: Basecamp, 14 Intervale Ln, Intervale NH 03845.
Where: Backpacking location disclosed to participants only.
How: Register Here. Select "backpacking," refer to title.
Info: More about backpacking with us.
Sounds good, right? Here's more information about what is included and not included in this special event.
What's Included
Leadership: Guides are a font of shareable knowledge.
Cooking: Guide provides stoves with fuel, and operates.
Water: Guide provides water filter, and operates/treats.
Bears: Guide will properly store food (bags provided).
What's Not Included
Meals: All meals, but are available to purchase.
Gear: All gear, but is available to rent.
Wastes: Trash and wastes removal.
Tips: A guide gratuity — 15-25% is standard.
If this event seems like it would be a good match for you, please consider registering and join us.