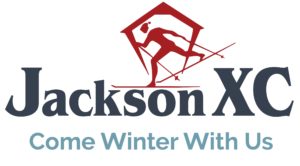 We are super excited to announce our partnership with the Jackson Ski Touring Foundation (Jackson XC) in Jackson Village, NH — having the largest trail network in the East.
What's this all about? Well, it's front country meets backcountry with Redline Guiding officially becoming the backcountry arm of Jackson XC. Not just Nordic, either, but we also offer Alpine Touring (AT) and these services will also be supported. Skiing will take place within the Jackson XC backcountry network (including the backside of Wildcat Mountain) and on White Mountain National Forest lands beyond those boundaries, even covering some of the state's historic Civilian Conservatiom Corp (CCC) trails and more.
And this happened because while they do have an amazing staff at Jackson XC, they didn't have a backcountry program with dedicated guides and instructors knowledgeable about the unique backcountry requirements and best practices. Well, now they do. For details, please contact Jackson XC. To learn more about our ski programs, please check out our backcountry ski adventures and backcountry ski instruction.
Not Yet a Nordic Skier?
Not ready for the backcountry yet? Brand new to Nordic altogether? Do you first need front country lessons, gear, and basic how-to Nordic ski experience? While we are the backcountry arm of Jackson XC, they are the front country arm for us! We suggest giving them a call. If you offer promo code "REDLINEFC" when booking, you can save 10% off your day passes for one day or a lesson with one of their instructors.