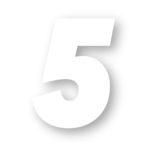 Around town we prepare ourselves pretty well to meet the challenges of day-to-day life. If the weatherman says it's going to rain we bring an umbrella, and we do check. Our day is structured by time so we usually know when it is, and we also know where we're at and where we're going almost all of the time. We mostly have our acts together. Even the disorganized still have some organization. A tour through our day involves at least a mental checklist. We're that good.
So it begs the question: Why do so many people stop having their act together when they head out on a hike? One big reason is that the mountains, at least the ones here in New Hampshire, are largely accessible while at the same time being very inviting. But they're real Mountains with all the dangers of real mountains. They can stun and even kill the unwary. Because of this it means there is some level of specialized gear or clothing — as well as some important specific knowledge — that may very well be needed when hiking, despite many getting away without it. We could jump right into this know-how and details about the "10 Essentials," or "13 Essentials," as we prefer, but this is secondary, level two knowledge. Before this information even comes into play, we can simplify things even further. In fact, in an on-going effort to distill hiking safety down to its Tweetesque essence as much as possible, we'd like to offer…
a list of 5 fundamentals worth thinking about before going hiking
Know when dark happens. This means you're also going to need to know the time, how long what you're hiking will take (both ways), and that you have a real flashlight or headlamp in case you're delayed. It's pretty much impossible to hike in the dark.
Acknowledge weird weather. We say "weird" because even with a forecast, which we DO recommend getting ahead of time, the mountains will often change their mind. Plus it's colder and wetter up there. This means you must be able to stay warm and dry.
Don't be oblivious. That you're "going up" is a good start (as well as is coming back down later), but hikers should have some sort of map. Even a detailed cocktail napkin is better than no map at all. Have a basic understanding of the area you're hiking in.
Imagine how hard it is. Hiking is harder than you think. It demands a lot of you, even if you go slow. It will also take longer than you expect. Give yourself extra time. Also understand that you will sweat so wear hiking clothes, not cotton or jeans.
Try to be ready. It can be awkward, embarrassing, and deadly to run out of food or water, or to need clothing you don't have, or to get stuck in the woods at night, or to expect a speedy rescue if things don't work out. Avoid these things with forethought.